This leaflet offers a collection of fictional letters and diary entries from familiar story characters: two fictional and two historical figures cloaked in myth and legend.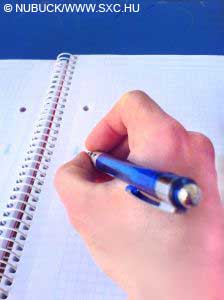 These teachers' notes accompany the PRINT ONLY guided reading leaflet in Literacy Time PLUS Ages 7 to 9, May 2008.
Before reading
Discuss the purpose and format of letters and diaries. Explain that you are going to look at fictional letters and diary entries, and the characters they relate to.
Recap briefly on the stories of the four characters, providing the Aesop fable and Rapunzel if necessary.
Note language features and any new vocabulary while reading the texts. Look for similarities and differences of style.
Compare the levels of formality of the tortoise's letter and Friar Tuck's. Find words/phrases in Tortoise's letter which make it sound as though he is speaking to his mother.
Previous learning
Children should have some knowledge of the characters of Robin Hood and King Arthur, and be familiar with the fairytale Rapunzel, and Aesop's fable, The Hare and the Tortoise. An awareness of appropriate levels of formality and informality in writing will help.
During reading
Read parts of the texts aloud, using different voices and pace. Invite individuals to read sections aloud.
Find the metaphors/similes in King Arthur's and Rapunzel's diaries, and the rhetorical questions in several texts. Ask: How do these liven up or personalise the texts?
Note when 'I', is absent before a verb (eg, passed; arrived; watched; spoke). Discuss why full sentences are more frequent towards the end of King Arthur's account (increasing narrative style reflects increased drama).
Define hubbub and opponent from context; offer synonyms for extract.
Note the elements of the original fable and fairytale in the letter and diary entry – eg, the rhyming 'moral' after Aesop's story; the quoted refrain from Rapunzel.
Challenge the children to explain some of the typography – eg, use of capitals in the tortoise's letter; quotation marks around 'packhorse' in Friar Tuck's letter, and the phrases which have been placed in brackets.
Responding to the text
Consider which texts tell a whole story – with a beginning, middle and end – and which only point to part of a story. Assess if enough information is provided to infer the whole story.
Compare the use of nicknames – applied to the witch in Rapunzel's diary and as quoted by the tortoise, used by the hare. How does their motivation and function differ? (Rapunzel's: to make her feel better, morale boosting; Hare's: to taunt the tortoise – intended to be heard.)
Remind the children that letters are for the recipient to read; diary entries are private. How far will the letter readers succeed in 'hearing the writer's voice'? Explain that when writing letters they should imagine they are talking to the recipient.
Key learning outcomes:
To explore how different types of text appeal;
To write narratives in formal and informal styles;
To explain how writers use figurative and expressive language to create images and atmosphere.
Useful resources
www.aesopfables.com – Text and audio versions of Aesop's fables.
www.bbc.co.uk – The CBeebies site has the story of Rapunzel to read online or print and colour.
Group and independent activities
Reply by letter, writing as Robin Hood to Friar Tuck or as the mother to her tortoise son.
Write further diary entries to unfold developments in Rapunzel's story – eg, spotting the prince; keeping calm to avoid alerting the witch.
Retell the story in King Arthur's diary or Friar Tuck's letter as a third person narrative, incorporating direct speech and paragraphs.
Use the activity sheet below to plan a diary entry or letter written by another fictional character.
Complete the

SAT

style response activity sheet .
Plenary
Listen to children's writing and highlight points of success in style, formality level, and adopting writer's 'voice' or 'narrative voice'.