In 2004, Kelly Holmes made sporting history by winning two gold medals at the same Olympic Games in Athens. Now a Dame, Kelly is dedicated to promoting sport among children as National School Sport Champion. She is also writing a series of young children's story books with a sport theme, focusing on issues such as prejudice and exclusion.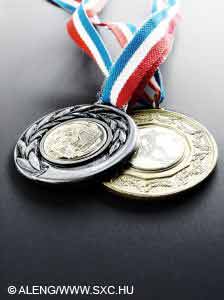 Dame Kelly took time out from her busy schedule in January 2008 to give Literacy Time PLUS an exclusive interview. This poster is an edited transcript of the interview, which included some questions posed by Y5 & Y6 children. An audio version of the interview is available as part of On-Screen Resource 1 for Literacy Time PLUS Ages 5 to 7 .
Shared learning and teaching
Before reading
Talk to the children about people they admire and the qualities those people have. Ask them to think about their heroes or heroines and elicit sporting personalities. Ask why they admire them and to suggest those who inspire others. (Links with the primary Social and Emotional Aspects of Learning –

SEAL

– materials.)
Compose questions for a famous sports star. (Return to these after reading the text.)
Explain that you are going to read an interview with Dame Kelly Holmes. Elicit what the children know about her.
Display words and phrases which may be unfamiliar (eg, Damehood, pursued, ultimate, adversity). Ask them to work out meanings from the context.
Previous learning
Children should be able to: listen to a speaker, making notes; compose questions; identify and summarise evidence from a text; offer reasons/evidence for views.
Shared reading
Ask a child to read the opening paragraph. What is its purpose? Have any of their questions been answered?
Choose different pairs to read each question and answer in the role of interviewer and interviewee.
Discuss the question types and the information Kelly provided, comparing her responses to closed replies.
Consider how the language used in the text reflects the spoken language.
Look for different sentence types in the interview. Play with sentence structure and discuss the impact this has on meaning and emphasis.
Locate the unfamiliar words previously identified. While some try to infer meanings by context, others can look up the words in a dictionary.
After reading, ask if the children's questions have been answered.
Responding to the text
Would the children like to meet Dame Kelly Holmes? If so, why? What do they think she is like? Use evidence from the text to back up ideas.
Find messages in the interview which promote self-esteem, willingness to learn, and ambition – eg, "You never know that dream will come true but at least you can say you've tried. That's the best feeling to have."
Key learning outcomes:
To compare different types of narrative and information texts and identify how they are structured;
To use and explore different question types and the ways words are used in different contexts, evaluating their impact;
To work in role to explore interviewing and being interviewed.
Further reading
www.doublegold.co.uk – Dame Kelly Holmes' official website. Available to order from the site is: Kelly Holmes: My Olympic Ten Days (Virgin Books, ISBN 1852272228) with background information, 'Kelly's Olympic Diary' and a history of women in the Olympics.
Visit www.bigparkbooks.co.uk to find out more about Kelly Holmes' children's books and read an article about them here.
Group and independent activities
In groups, plan an interview to carry out with a member of staff.
Ask the children to consider their own achievements. They could be large or small, but must be something they worked toward, achieved and are proud of.
Compose open-ended, interesting questions, pair up, then interview each other about these achievements. Record the interviews, or assign a scribe to each pair to take notes which can be written up as a transcript.
Use the activity sheet to consider different question types and what they would ask their heroes and heroines.
Look for interviews in magazines and build up a class folder. Include your interviews with staff members – written up and presented using

ICT

.
Drama
For homework, ask the children to invent a character famous for their achievements. Encourage them to be as inventive as possible. When they have created their character and given them a voice, mannerisms or costume, they can be interviewed in role.
Plenary
What can be learned from reading interviews or autobiographies?
Listen to the transcripts. Celebrate each other's achievements.
Play a 20 questions game where the children guess the famous achiever (yes/no answers only).