Use activities and discussion prompts to prepare Year 6 children for transition to secondary school.
The final half term of the year can prove to be a time of mixed emotions for year 6, with excitement tinged with anxiety. As teachers we are well aware of the need to ensure our pupils leave primary school ready for secondary school. However, as any parent of a child at secondary school will also tell you, being prepared academically is only part of the story: the organisational and social aspects that are entailed can be a bigger challenge for many children. Planning some transition activities for the Summer term can help make the move from year 6 to year 7 a little easier.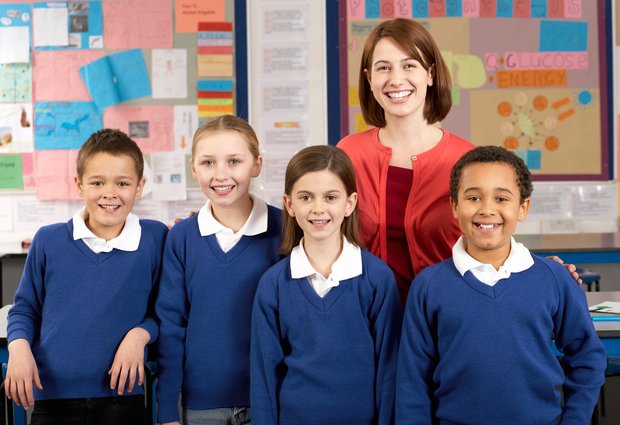 Looking forward
A good place to start for a series of transition sessions is by asking the children to write down one or two things they are looking forward to, and something they are worried or have a question about. This could be done in the form of a letter (anonymous if they wish) and given to another child to suggest an answer, or even given to year 7 pupils. Alternatively, these thoughts could be written on a sticky note and then gathered as a class.
Share the things they are looking forward to, to help others to think of positives that perhaps they hadn't thought of. Categorise them – for example, worries about the work, making friends, and so on. Ask children to work in groups to come up with solutions to one of the worries and record their ideas on large sugar paper which can be displayed around the class.
Time to tackle the timetable
Being able to read a timetable and organise themselves accordingly is a vital skill for secondary pupils. Spend a session helping the children become familiar with timetables presented in a range formats and ensure they can read them accurately. Some examples are given on Activity sheet, 'School timetables'.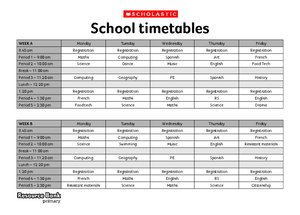 Many schools run a 'two-week timetable', where some or all of the lessons differ, depending on whether it is week 1 or week 2. Show them the example and ask the children to work out which lessons vary between the two weeks. Practise identifying which subjects they would be having at various points during the day according to the mock timetables given.
As well as reading the timetable, the children also need to ensure they have brought the correct equipment for each lesson each day. Ask children to identify all the equipment needed for a particular day.
Where am I?
One thing that children often worry about is getting lost in their new, bigger school. To help the children become better at following maps of a building, try giving them a plan of their own familiar primary school building and grounds, alongside some things to find, such as:
a bench
all the outdoor litter bins
some playground markings
a tree or hedge
a sheltered place
a sign or notice
a fire door
a fence
something circular
something measuring approximately one metre tall
Finding friends
In pairs, role play how to start up a conversation with a new classmate when they start at their new school. Reinforce conversation skills such as making eye contact, responding to what the other person has said and asking open questions. Use Activity sheet, 'Finding friends' to prompt discussions, for children who find new social situations difficult.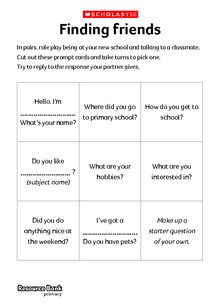 Scenarios and solutions
Use the Activity sheet, 'Scenarios and solutions', to facilitate discussion in pairs or groups about what children could do in certain situations. Point out that there may be several 'correct' responses. For example, if 'You miss the bus in the morning and your parent/s have already left for work', they might suggest looking up the time of the next bus or phoning a friend who lives nearby.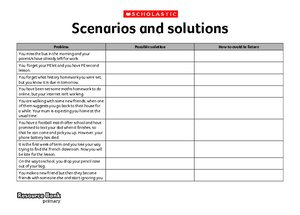 Move on to how they could avoid this problem happening again in future, for example, leaving home five minutes earlier.
Looking back
As well as looking forward, the Summer term is a great time to ask year 6 to look back. Ask them to write letters to the new Year 6s, giving them some advice about their final year in primary school.
If you have good links with the secondary schools, try suggesting that Year 7 children write letters back to their primary school, giving advice to Year 6. Alternatively, a reunion visit is also a lovely idea for finding out how ex-pupils are doing and what advice they'd give, having done a term or two in their new schools. Invite former pupils in Year 7 back one afternoon after school and allow time for some informal questions and answers from Year 6.