Teach children why rules are made and how to draft and vote for their own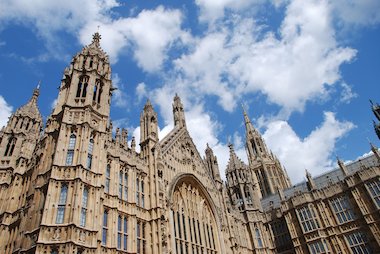 In the activities that follow, children are going to learn why we need rules, and how governments make laws in a democracy. They will also find out, in theory and practice, what makes a democracy. They will have a debate on a topical issue and generate ways of resolving differences.
The activities have obvious cross-curricular links with English, especially persuasive writing and many aspects of 'Speaking, Listening, Learning' as mentioned in the Primary National Strategy guidance. There are also numerous connections with Social and Emotional Aspects of Learning (SEAL), which many schools are now addressing.
The children will be given much of the information that they need, but will also be asked to contribute what they already know and what they have picked up about such topical issues from the media. Relevant ICT links are also provided. Recording and reporting of citizenship can be difficult, so ensure you keep any notes, take photos and make a big display!
Ages 7-9
Rules of debate
Learning objectives: to resolve differences by looking at alternatives; to compare arguments.
You will need: Activity sheet 6, 'Debate, decide, discuss'; space for children to enter a 'yes' or 'no' lobby; pens and papers for children to make notes; whiteboard.
Explain to the children that an important part of their citizenship studies concerns rules and laws. Ask if anybody knows any class/school/lunchtime rules. Then ask if anybody knows of any laws that people must follow. If necessary, prompt them by asking about rules concerning driving or voting. Explain that people must agree upon rules and laws, if they are to be effective. Does the school have a school council which helps to make rules in the school?
Next, discuss the opportunities that children have to vote on matters which are important to them. Explain that the children are to debate a motion that's relevant to the school. In this activity, the healthy school meals issue is used as an example. The motion could be: 'All food served in school should be healthy'. Write the motion on the whiteboard. Talk through the rules of debate, and elect a chairperson by a show of hands. Give the children the chance to discuss the example points on Activity sheet 6, 'Debate, decide, discuss' and to add further points of their own. Help the children to split into two groups – those for, and those against, the motion. Decide who will be the main speakers on each side of the debate and ensure all children can have some involvement.
You should ensure that the chairperson runs the debate, only intervening when absolutely necessary.
At the end of the debate, explain that the voting will now be done as it is in Parliament, by entering either a 'yes' or 'no' lobby. Appoint a child to count how many children have voted for and against the motion.
It is important to discuss everything at the end of the activity, so children are aware how the arguments were presented, which points were made well and why it is important to accept the majority decision.
Differentiation
Support: Less able children could support the activity by making campaign posters. Encourage them to get the salient points across with eye-catching images.
Extension: More able children can generate ideas about what to debate next. This could lead to a discussion group or debating society. They could make a poster entitled 'Forthcoming debates in this chamber'.
Essential facts
Democracy in the UK and in school
Parliament works for the whole of the United Kingdom.
Since 1999 some responsibility for making new laws has passed to the Scottish Parliament, National Assembly for Wales and Northern Ireland Assembly.
Parliament is made up of the Queen, the House of Lords and the House of Commons.
Members of the House of Lords are unelected and unpaid, and consist of bishops, life peers and a few remaining hereditary peers.
The House of Commons Chamber is where MPs hold their debates. (See the back cover image for a photo of the inside of the House of Commons, and the inside back cover for a 'who's who'.)
Parliament decides the laws of the country, and it debates how the country should be governed.
Parliament is responsible for making sure that the government accounts for what it does.
According to the Concise Oxford Dictionary, democracy is 'a form of government in which the people have a voice in the exercise of power, typically through elected representatives'.
Most adults over 18 are able to vote in local, national and European elections.
MPs represent different parts of the country (for example, Newcastle Central, Swansea West), known as constituencies.
In our 'first past the post' system, government is formed by the party (for example Conservative or Labour) that wins most of the 646 constituencies, regardless of how many votes are cast.
How laws are usually made: a proposal becomes a bill which must be agreed by both Houses; if it then gets Royal Assent, it becomes an Act of Parliament and a law.
Schools are run by a governing body, made up of staff, parents and others.
In school, children usually vote for a class councillor to represent their views on the School Council.
ICT

link
www.wiredforhealth.gov.uk has a number of websites for teachers and young people related to the National Curriculum and National Healthy Schools Programme.
For more information about what School Councils do, and how to set one up in your school, visit www.schoolcouncils.org
For information for young people about Parliament, visit www.explore.parliament.uk
Essential facts
Debating in school and beyond
Taking part in debates about school life is an important part of a healthy school. It can help children to become decision-makers at a school, local, regional or national level.
Most schools have child councils, and they are an essential part of achieving the new National Healthy Schools Standard (NHSS).
School Councils work best when they meet regularly, have their decisions acted on, and are backed up by regular meetings in the classroom.
Sometimes debates are about proposed laws or rules; sometimes they are simply to allow people to state their opinions.
Rules are very important for debates, such as starting with a motion – 'This class believes all school terms should be the same length,' for example.
It is important that everybody knows exactly what is being debated.
Debates work best when there are two clear sides either in favour, or against, the motion.
Decide who is to chair the debate. All speakers must address the chairperson, rather than each other.
The chair must be ready to control the debaters!
It is helpful to have one or two main speakers for each side of the motion.
People speaking against the motion may ask for their comments or amendments to be written down and recorded.
The last person to speak should be one of the main speakers for the motion.
If a vote is called for and it is a tie, the chair may have the casting vote.
Ages 9-11
New rules
Learning objectives: to understand why and how rules and laws are made; to understand and use the processes and language of decision-making.
You will need: Activity sheet 7, 'Our proposal'; pens and paper; whiteboard.
Explain to the children that they are going to be thinking of some new class rules, for example: 'Children who finish their work can choose an activity.' As in Parliament, before rules or laws can be put into practice, they must be agreed and passed through different consultation stages. Help the children to split into groups, then 'thought-shower' suggestions for new rules. Assign one suggestion to each group.
The group should then write a draft proposal – 'In this class, all children who finish their work will be offered a choice of activities.' They can use Activity sheet 7, 'Our proposal' to track the progress of their rule. Each group should elect a spokesperson to present their proposal (bill) to the rest of the class, as MPs present proposals to the House of Commons. This is the First Reading.
When children have heard the proposals, they are presented again, and the class debate them (Second Reading). Each group then reads another group's proposal, such as 'In this class, on completion of a given task, children may choose from a range of educational activities,' and suggests changes (Committee Stage). Each committee/group presents back to the whole class (Report Stage and Third Reading).
The whole class then takes the role of the House of Lords to add any changes to all proposals. Finally, decide who is to play the part of the sovereign to give Royal Assent.
You may decide to present the new rules to a school governor, ideally one who is not a member of staff.
Differentiation
Support: Less able children may be supported by using very simple prompt cards with images and a few words as appropriate. Recording can be done by a group scribe.
Extension: More able children can turn their debating skills into a piece of persuasive writing, which can be presented to the headteacher and governors.
Image © carlos24/www.sxc.hu