World Book Day is just around the corner! Get ready for the big day on 3rd March with this resource pack. It's got everything you need to plan an absolutely fabulous World Book Day event in your setting.
This fun-filled resource pack is jam-packed full of advice for making the most of World Book Day.
Amongst other things, it contains:
Instructions for how to enter the 'Design a National Book Token' competition.
Information about this year's £1 books.
Information on how to register your school for World Book Day's 'Bumper Book Quiz'.
Links to additional video content and the World Book Day tool kit.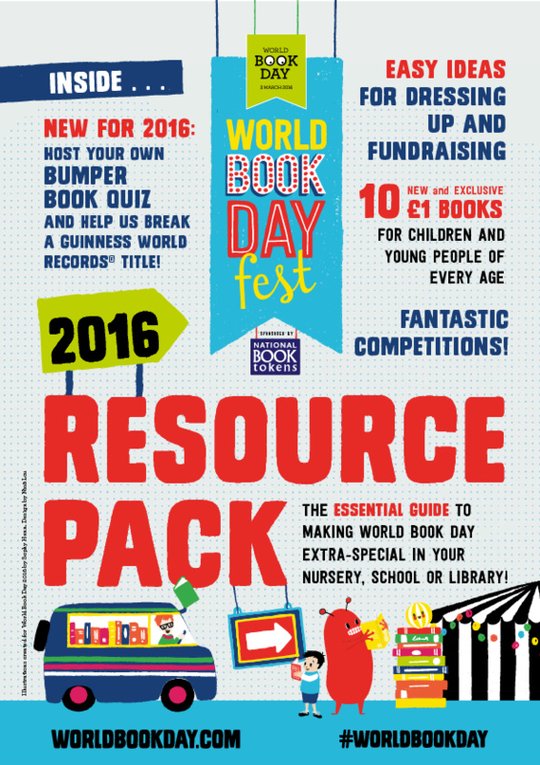 As well as the main resource pack, we've got lots of other World Book Day bits and bobs to use in Nursery or Primary settings. Use the primary or nursery flyers and the letter to raise awareness of the World Book Day event in your setting. We've also got an entry sheet for the World Book Day 'Design a National Book Token' competition and a complete assembly plan for Primary schools.
And don't forget, our very own author-illustrator duo, Cerrie Burnell and Laura Ellen Anderson, had their book, Harper and the Sea of Secrets, selected as a World Book Day £1 book this year. To celebrate this we've put together some fantastic cross-curricular lesson plans and activity sheets that you can use to cover all three books in the Harper series with your class.