The Training and Development Agency for Schools (TDA) answer popular induction questions on maternity/paternity leave, peripatetic and overseas trained teachers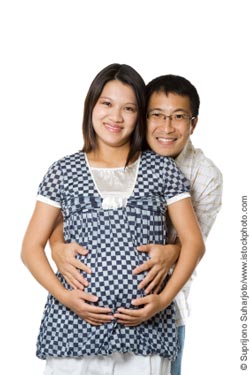 How is induction affected by maternity leave?
If an NQT has a break in their induction which includes statutory maternity leave, she may choose whether or not to have induction extended by the equivalent of the part of her absence which was statutory maternity leave. The final assessment should not be made until she returns to work and has had the opportunity to consider whether to extend induction. Any such request must be granted. If an NQT chooses not to extend her induction period following an absence of maternity leave she will be assessed on the same basis as any other NQT. The choice as to whether to extend their induction is down to the NQT in this instance.
The TDA recommends that NQTs who have completed less than two terms of induction prior to maternity absence, take advantage of their extension entitlement.
What are the rules on paternity leave?
There is currently no special provision for paternity in the induction regulations. Paternity absence should be counted as normal absence and under the 29-day rule. Fathers are not entitled to an aggregated extension based on their paternity leave. Absence of 30 days or more requires an aggregated extension to the induction period equal to the period of absence. Jury service is also covered by the same rules.
Can an NQT work as a peripatetic music teacher and complete induction?
Yes. As with all posts offering induction, the placement must offer sufficient breadth of experience to allow the NQT to meet, and demonstrate that they have met, all the induction/core standards. This means regular classroom teaching in a mainstream school. This may constitute a minority share of the music teacher's weekly work but only mainstream classroom teaching will be inductable. Similar rules will apply in this situation as apply to teachers working part time in more than one school.
NQTs who are thinking about taking up this kind of post may want to contact the Federation of Music Services for advice.
What is the minimum requirement for classroom teaching for peripatetic music teachers in a mainstream school, in order that they can do induction?
There is no prescribed limit for mainstream classroom teaching in this context. One day a week has satisfied induction coordinators in various authorities. Please note: some authorities have used the Wider Opportunities Standards Fund (WOSF) to support peripatetic music teachers through induction – facilitating part-time classroom teaching in a mainstream school.
If a teacher has trained overseas and has worked as a teacher for several years, are they exempt from induction?
If the teacher is an overseas trained teacher (OTT) they may need to present themselves for assessment against the QTS standards. It is work noting that should an OTT be assessed against the QTS standards, they can at the same time be assessed (at their request) against the induction/core standards, provided that they have at least two years full-time teaching experience. If they meet the induction/core standards, they will be exempt from having to do an induction support programme overseas. Induction is statutory for OTTs that trained overseas but have subsequently gained QTS via initial teacher training (ITT), for example, GTP or PGCE routes in England.
For further information, contact the overseas trained teacher advice line on 0845 6000 998 or email