Struggling with the prospect of phonics? Download our activity sheets to find a fun way to introduce phonics to your child!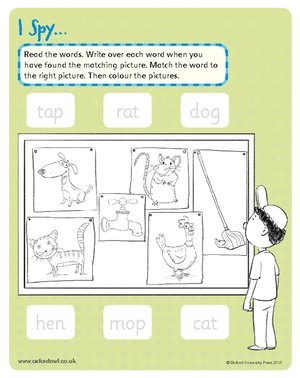 Many parents struggle to understand how they can help their child prepare for learning phonics in school. We're sharing these fantastic FREE phonics activity sheets from Songbird and Biff, Chip and Kipper to help keep learning fun!
Why not download some and make a start today?
For more advice, ideas and activities plus access to 350 free eBooks, visit www.oxfordowl.co.uk/for-home.