The Sutton Trust and Education Endowment Foundation have published a new survey that polled 1,607 teachers on the Pupil Premium. Here's a summary of the main findings.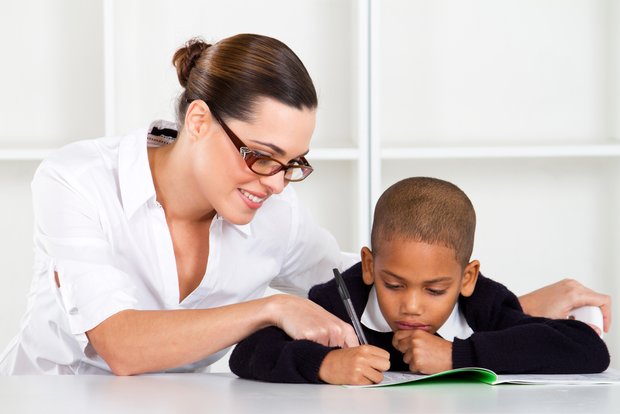 The key findings of the survey were as follows:
A small but growing number of schools are using their funding for disadvantaged pupils to offset budget cuts elsewhere.
Virtually all (98%) of the senior leaders and four out of five of the classroom teachers surveyed believe that the Pupil Premium has allowed them to target resources at raising the attainment of their poorest pupils.
Teachers are increasingly using research to inform their Pupil Premium spending: six out of 10 secondary senior leaders use the Sutton Trust –

EEF

Teaching and Learning Toolkit.
Take a look at these handy infographics for a quick breakdown of 2 important questions from the survey.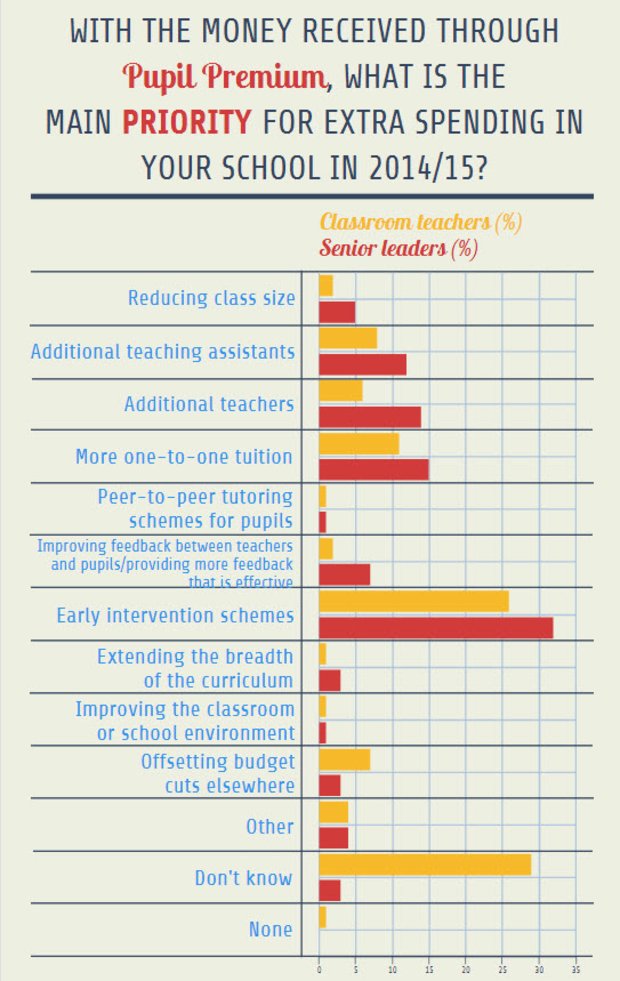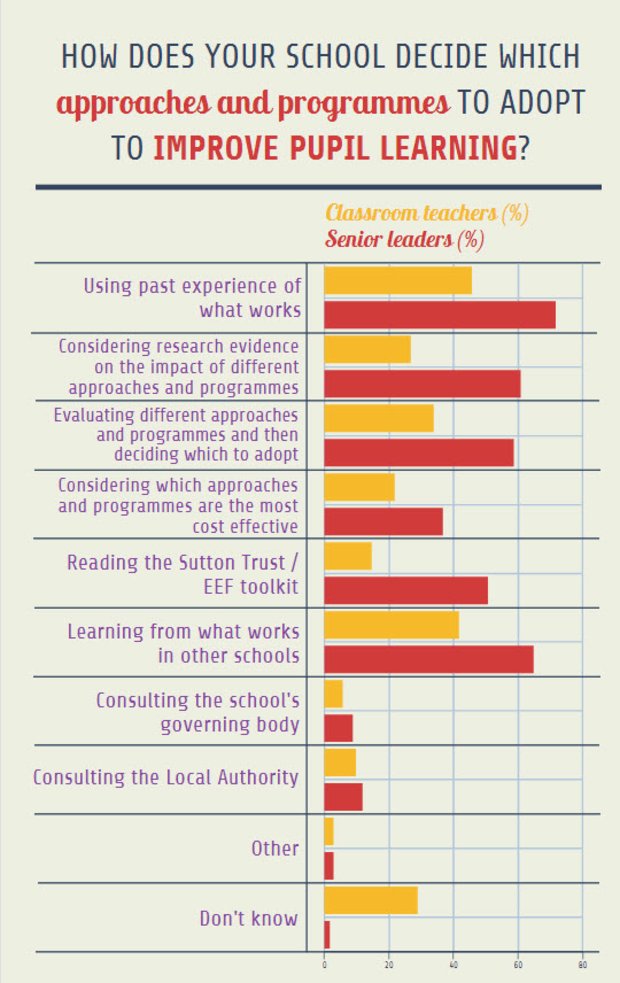 In total, 6% of the 1,607 teachers polled reported that offsetting budget cuts was their school's main priority when making decisions about Pupil Premium spending, an increase from 2% in 2015.
The survey, which was conducted by the National Foundation for Educational Research as part of their Teacher Voice omnibus survey, found that one in five didn't know what the main priorities for their Pupil Premium funding was. The most common priority for spending, identified by over a quarter of teachers (28%), was on early intervention schemes. 13% said that more one-to-one tuition was a priority and 10% said teaching assistants.
However, virtually all of the senior leaders surveyed believe that the Pupil Premium has allowed them to target resources at raising the attainment of their poorest pupils. 98% of Primary and Secondary leaders and four out of five classroom teachers (79%) agreed with this statement to either a great extent, to some extent or to a little extent.
The polling also highlights the increasing use of evidence in the teaching profession. When asked how their school decides what approaches and programmes to adopt to improve pupil learning, 63% of secondary senior leaders said they considered research evidence on the impact of different approaches and programmes; six out of 10 secondary senior leaders said that they used the Sutton Trust–EEF Teaching and Learning Toolkit too, an increase from 48% in 2015. The Toolkit is also becoming more recognised among classroom teachers, as well as senior leaders. Over one in four said they used it to decide which approaches and programmes to adopt, an increase of 10 percentage points on 2015.
"It is worrying that a growing number of schools feel they have to use funding for disadvantaged pupils to offset budget cuts. The pupil premium is a key lever for raising the attainment of disadvantaged pupils and it's vital that it continues to be focused on their education."

Sir Peter Lampl, Chairman of the Sutton Trust and of the Education Endowment Foundation
"It's great to see a majority of school leaders are now using our Teaching and Learning Toolkit to decide which programmes and approaches to adopt. Better use of research can help schools spend their resources in the most efficient ways and make a real difference to outcomes for disadvantaged pupils."

Sir Kevan Collins, Chief Executive of the Education Endowment Foundation
The pupil premium was introduced by the Coalition Government in April 2011 to provide additional funding for disadvantaged pupils. The amount provided has grown over the years to total £1,320 per Primary pupil in the current financial year and £935 for Secondary pupils. A total of £2.5 billion a year is now spent on the premium, over 6% of the £38.8 billion schools budget. The premium is paid for pupils who have been eligible for free school meals over the previous six years or who have been in care. Schools also receive £1,900 for pupils who have been in care but are now adopted or left care under certain guardianship orders.
The Sutton Trust is a foundation set up in 1997, dedicated to improving social mobility through education. It has published over 170 research studies and funded and evaluated programmes that have helped hundreds of thousands of young people of all ages, from early years through to access to the professions.
The Education Endowment Foundation is a charity set up in 2011 by the Sutton Trust as lead foundation in partnership with Impetus Trust, with a Department for Education grant of £125m. It is dedicated to breaking the link between family income and educational achievement. Since its launch the EEF has awarded £75.4 million to 127 projects working with over 750,000 pupils in over 7,500 schools across England.
The Teaching and Learning Toolkit is an accessible summary of educational research developed by the EEF in collaboration with the Sutton Trust and a team of academics at Durham University led by Professor Steve Higgins. The expanded Toolkit covers 34 topics and summarises research from over 10,000 studies. The Toolkit is a live resource which is regularly updated.