Encourage your children to discover new worlds this summer with these hand-picked reading lists.

Where do you want to go?
As the summer holidays approach, we are often asked to start thinking about two questions: where do you want to go and what would you like to do? But for many, the opportunities to actually get away and travel the world are limited. By reading a good book, children can transport themselves, through the combined imaginations of author and reader, to anywhere they choose, real or fantastical.
This article includes lists of books for Primary children that promise to transport them on some exciting travels. The lists include recommended books, old and new, that focus on travelling to real or fantasy places and are divided into KS1, lower KS2 and upper KS2 age groups.
The suggested books and the accompanying worksheets should help children to keep actively enjoying books over the long summer holidays and also widen their perspective and understanding of the world around them, both near and far. Use the book report templates below to add structure to summer reading.
You might also find this free make-at-home passport useful for children to record the places they've travelled to in their reading. Once they've started checking places off their lists, they can cut out the stamps included in the passport pack and glue them in. We've left space to write on each stamp where they've travelled that week – whether it's Narnia, the circus or the wild plains of Africa!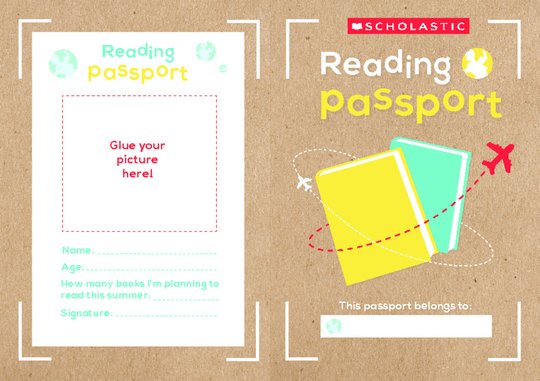 Many children will be encouraged to read in the holidays through The Big Friendly Read Summer Reading Challenge 2016, which this year is linked up with the year-long Roald Dahl 100 celebrations. The reading challenge is organised by libraries across the country at what is the busiest time of year for them – the summer holidays. Learn more about this exciting scheme here.
KS1

books

Oliver finds a lost penguin on his doorstep and decides to return him to the South Pole. The ensuing story of travel and friendship is moving and compassionate.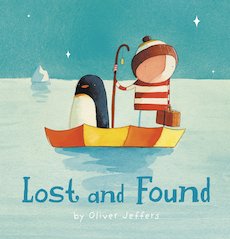 Activities:
The story has no direct speech. Ask the children to think about what characters might say at different points of the story and ask them to write it in speech bubbles.
Write an alternative story with a different animal and a different country of destination such as a sloth in the rainforest.
Invite the children to find out as much as they can about the South Pole.
Sunny the Meerkat decides to leave his family in the Kalahari desert and move to visit his mongoose cousins in other lands. It's a great story for looking at habitats, travel and sending postcards.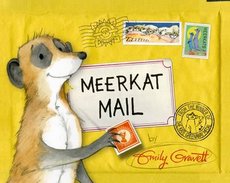 Activities:
Invite an animal specialist such as Pete at safaripete.co.uk to visit your school and bring in Talluah his Meerkat.
Draw, write and send some postcards about your part of the world.
Invite the children to send postcards to school while they are away on holiday.
Ask children to find out about different animal habitats.
A tiny snail wants to see the world, so he hitches a lift on the tail of a giant whale. They go on an amazing journey together past icebergs and volcanoes, and meet sharks and penguins until snail has to save his friend the whale!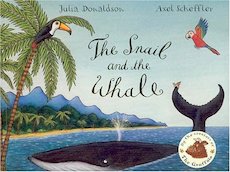 Activities:
Ask the children to find out about the habitats of different animals in the story.
There are lots of rhymes in this story. Ask the children to find the rhyming words and then think of more rhymes to go with them.
The whale sings a song to the snail. Listen to some whale songs on YouTube. Can the children write their own words and a tune for the whales to sing?
How to make an Apple Pie and See the World by Marjorie Priceman
This imaginative book takes the reader around the world to collect the ingredients to make a delicious apple pie. Visit Italy to buy semolina wheat, hijack a cow in England to get fresh milk, and pick juicy apples in Vermont.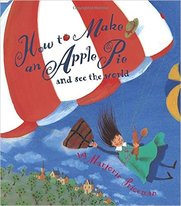 Activities:
Look at a world map or globe to track the journey taken in the book. Ask children to draw a map of all the places in the world that the pie-maker has to visit and think about how they will get there.
Use the apple pie recipe in the book to make and share an apple pie together.
Oh the Places You'll Go by Dr Seuss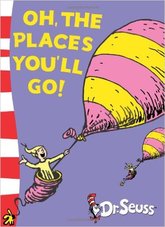 A classic Dr Seuss book full of fun, rhymes and philosophy. The words create a rhythm, and the message about going out into the world is very special.
Activities:
Ask children to find a pair of rhyming words and then carry on the rhymes, creating the longest rhyming string they can.
Dr Seuss says 'Today is your day. You're off to Great Places! You're off and away!' Ask children to keep a holiday diary of any 'Great Places' they visit during the summer holidays.
Katie in London by James Mayhew
A wonderful tour of the capital taking in the most famous and popular sights such as The Tower of London, Buckingham Palace, and the London Eye.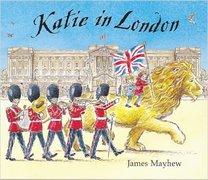 Activities:
Ask children to write a diary entry from Katie's perspective about her trip to London. Can they write their own account after a visit?
Use Google maps street view to go on a virtual walk around the sights of London.
Design a poster encouraging people to visit London.
Lower
KS2

books
A Boy and a Bear in a Boat by Dave Shelton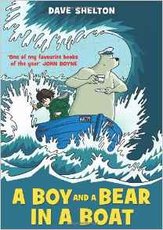 A boy takes a trip on the Bear's boat, carrying a suitcase, a comic book and a ukulele. The short trip turns into a great marine adventure where they battle hunger, dangerous creatures and find friendship.
Activities:
The rank remains of The Very Last Sandwich are in the boat with the bear and the boy. Can the children imagine just what that sandwich might contain?
Make up a new story or adventure for the Girl and the Goat in a Boat.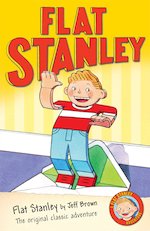 Stanley Lambchop is flattened by a giant pinboard and at first enjoys the novelty of being able to slide under doors! He even travels to California in an envelope but then the novelty begins to wear off.
Activities:
There is a lot of dialogue in this story. Ask the children to choose a scene and act it out as a play with a friend.
Write a diary of Stanley's time in America.
Can the children draw round a friend and create a life-size model of Flat Stanley?
The Snow Bear by Holly Webb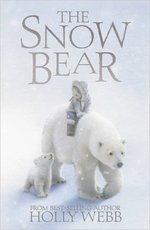 Sara makes a snow bear and her grandad helps her to build an igloo in the garden. After a midnight picnic, Sara finds herself on an enchanted journey through a world of ice accompanied by a polar bear.
Activities:
Ask children to research into Arctic life and animals and produce a fact sheet.
This story is similar to 'The Snowman' by Raymond Briggs. Can the children write a review comparing these two stories.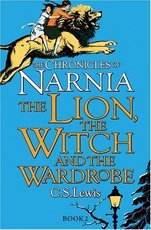 The children's classic about a magical journey through a wardrobe into the fantasy land of Narnia , where it is forever winter.
Activities:
Can children write their own adventure about a journey through the wardrobe?
Write a diary entry by one of the main characters about their adventure in Narnia – Lucy, Mr Tumnus, Edmund, Susan or The White Witch herself!
Design a holiday brochure for a visit to Narnia.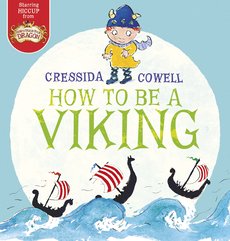 Hiccup, the little Viking, is scared of almost everything, and especially of going to sea for the first time.
Activities:
Make some Viking maps. Draw an outline of the coast to be invaded and add mountains, lakes, caves, islands, rivers, settlements, dragons, etc.
Look at different images of Vikings, online and in non-fiction texts. Ask children to draw their own picture of a fierce viking using chalk on black sugar paper or black ink and water colours.
Spin the Globe: The Incredible Adventures of Frederick von Wigglebottom by Edward Moldenhauer
The author started this series when reading to his children at bedtime. He asked them to spin the globe and place their finger on a random place where the next story would be set. The books include information and stories about lots of different places in the world.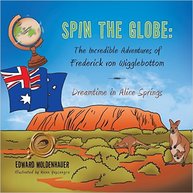 Activities:
Ask the children to spin the globe, put their finger on a country and then research where they landed, finding pictures, facts and stories about language, customs, and geography.
Provide an inflatable globe and pass it round a circle of children. Talk about how to look after the inflatable globe i.e. handled carefully, not popped, etc. Relate this to practical ways to care for the world and develop an understanding of environmental issues.
Upper
KS2

books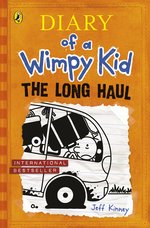 Greg and his family embark on a hilarious trip in a van, during which they come across a runaway pig, bearded men and rampaging seagulls.
Activities:
Ask children to write their own funny story about a holiday, real or imagined.
Study and learn the meaning of lots of different road signs. Can the children design some new ones?
Make a list of what to pack for a road trip – clothes, games, snacks, music playlist, etc.
Michael and his dog Stella Artois are washed up on an island in the Pacific and have to survive on their own. He wakes from a disturbed sleep to find somebody has brought him food and fresh water.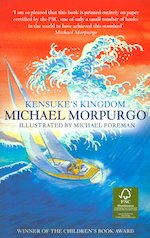 Activities:
Ask children to write letters to their parents from the island expressing their feelings about being marooned.
Create a map of the island using information from the book and the illustrations.
The first sentence in the book is 'I disappeared on the night before my twelfth birthday'. Ask children to use this as the first sentence for a new story.
Time-Travelling with a Hamster by Ross Welford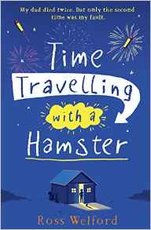 A humorous and heart-warming journey exploring time travel. On his twelfth birthday, Al Chaudhury is sent on a mission by his late-father to travel in time and save his father's life.
Activities:
Ask children to imagine that they found a time machine and tell the story of when and where they would choose to travel.
Read some other time travelling stories such as 'The Time and Space of Uncle Albert' by Russell Stannard or 'A Wrinkle in Time' by Madeleine L'Engle.
The Boy who sailed the Ocean in an Armchair by Lara Williamson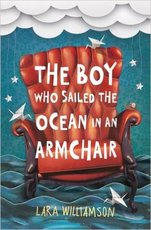 Becket and his little brother Billy don't understand why their Dad has whisked them away in the middle of the night, away from their almost-mum Pearl, so they embark on a journey of discovery with a snail called Brian and lots of origami cranes.
Activities:
_Try some origami folds at www.origami-instructions.com
Design a special armchair with lots of fancy specifications linked to Becket's memories of his mother. What would the children have in their special chair?
The Phantom Tollbooth by Norton Juster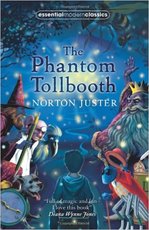 Milo is feeling bored and laments 'It seems to me that almost everything is a waste of time'. Then he goes on an extraordinary voyage into the Land of Expectation, the Word Market, the Mountains of Ignorance and the Castle in the Air. He meets many weird and unexpected characters including Tock the Watch dog.
Activities:
Invite children to draw their own map of Milo's travels using the book as a guide.
Can they draw some pictures of the fascinating characters in this tale?
Ask children to make a list of exciting things to do when they are bored.
Dead Man's Cove by Lauren St. John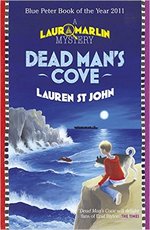 This is the first in a series of adventures about ace detective Laura Marlin, who moves from a children's home to live in Cornwall. Uprooted to live in her uncle's spooky house, she sets out to solve the mystery of Dead Man's Cove, helped by her faithful three-legged husky called Skye.
Activities:
Write a newspaper article for the local paper describing how Laura solved the mystery of Dead Man's Cove.
Make a list of useful items for a detective to have.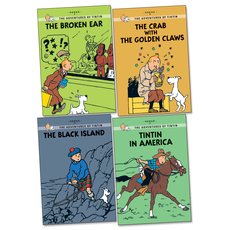 The classic comic book series created by Herge that includes 24 adventures of Tintin the travelling reporter, with his loyal dog Snowy, set in different places all over the world.
Activities:
See how many of the adventures of Tintin the children can read and write reports on.