You want to apply for a new job but how do you make your application stand out from the crowd? Being neat, unique and concise will help you to get your foot through the door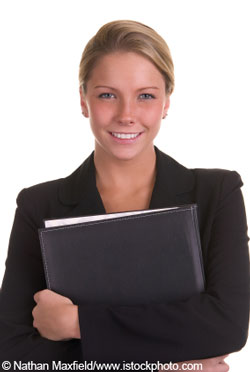 I have a highly gifted friend who completed his entire – and successful – teaching career in a single school, all the way from NQT to head. But both from an individual's and the education service's point of view, this is generally felt to be undesirable, so there will come a time when it is in your career interests to think about moving on from your first post. Far be it for me to put ideas into your head, but by the time you have done a three-year stint, you should have begun looking.
A well-written application may not get you the job, but a bad one will certainly lose you it
Many of you will make a complete hash of filling in the application form. I have received applications in thick purple felt-tipped pen, red ballpoint pen and blotchy ink, scribbled and illegible with errors, blots, crossings out, coffee stains and spelling mistakes. So, do it right: try to communicate a positive image of yourself. A well-written application may not get you the job, but a bad one will certainly lose you it.
Make a photocopy so that you can have a practice run. If the form cannot accommodate some vital information about yourself, create your own room. That six months spent teaching in Africa, that second degree, your amazing skill as a tuba player – fit it in. On the other hand, don't part with information that you don't wish to; those seeking to employ can ask a lot, but they have no right to your soul.
At some point, you will be invited to write about yourself, possibly in a separate letter of application. I would advise typing a letter and attaching it to the form making sure that your handwriting appears somewhere in the application package, otherwise it will look like something you have duplicated.
The letter separates you from the crowd; many appointments have turned upon something written in a letter of application. It can be overwhelming to read pages of near identical forms listing GCSEs and the rest, so shortlisting panels and interviews alike often latch on to a detail in a letter that sparks their interest in you as a person…. 'So Miss Smith, you broke your leg cheese rolling in Gloucestershire? Tell us about it.' And there lies the rub. When you get an interview you must be prepared to be interrogated about anything you have written in your application. If, for example, you describe reading as one of your hobbies, then make sure that the last thing you read was a bit more taxing than Hello! magazine. I know of one young teacher who boasted of a certain facility on the keyboard: she was 'outed' in assembly when asked to accompany the children in the singing of Happy Birthday. Mouths fell open as she did this using one finger.
Appointing a teacher with bad handwriting is like appointing a blind bus driver
Aim to write no more than a single side of A4 (typed) with clear paragraphs and adequate spacing. There are no absolutes here because selection panels bring to the judgement table such a range of prejudices; accept the fact that you cannot please everyone. In spite of attempts to make selection an objective process, in the end it does boil down to the exercise of prejudices. Mine is handwriting: I hold that appointing a teacher with bad handwriting is like appointing a blind bus driver.
State why you want that particular job (mention the school's name), why you are a suitable candidate for the post (you might highlight information given elsewhere on the form) and what skills, attributes or experiences you will bring to the post. Think in terms of what you have done to give to the job rather than what the job will do for you.
Remember that those doing the appointing are looking for reasons to appoint you, so be sure to give them some. I personally like candidates to reveal something of what makes them tick – hobbies, a little of their general approach to education – a bit of philosophy if you like. At the very least you should aim to commuicate enthusiasm.
Try to wax lyrical about something; in my experience, only people who feel threatened appoint low-grade or boring candidates, and you would not want to work for people like that, would you? Write an eye-catching, punchy opening sentence that arouses interest, failing that, 'I applied for this post because…' will do. Never talk about your future or how this job fits into some grand plan you have. You won't make it to first base.
If you are the pushy type, here is a cautionary tale. A very glamorous young lady once tried to steal a march on a long list of candidates by turning up, in person, at my office. She said, 'I thought that if you saw me (seductive smile, flashing eyes), it would help you to distinguish me from the rest (more smile, more eyes).' It did. She didn't get an interview, but I do sometimes wonder…