Chatterbooks Week (1-8 October 2016) – helping your pupils get a lifelong reading habit.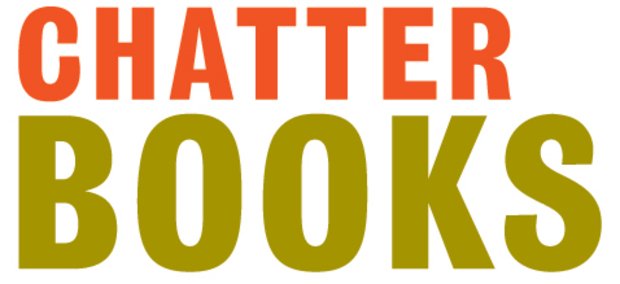 Chatterbooks is the UK's largest network of children's reading groups, co-ordinated by national charity The Reading Agency. Today 10,000 children across the country belong to Chatterbooks groups, which are run in libraries and schools with children aged four to 12.
Research has shown that reading for pleasure is more important to children's cognitive development than their parents' level of education and is a more powerful factor in life achievement than socio-economic background.
Chatterbooks reading clubs help children build a lifelong reading habit. A report released earlier this year entitled The Impact of Chatterbooks on Children's Reading Enjoyment, Behaviours and Attitudes, which was produced for The Reading Agency by National Literacy Trust researchers evidenced this. It found that membership of Chatterbooks children's reading groups in 200 primary schools – as part of a Department for Education-funded project – resulted in a 22% increase in the number of children reading daily, a doubling in children signed up as library members, and increased confidence and positive attitudes toward reading among children.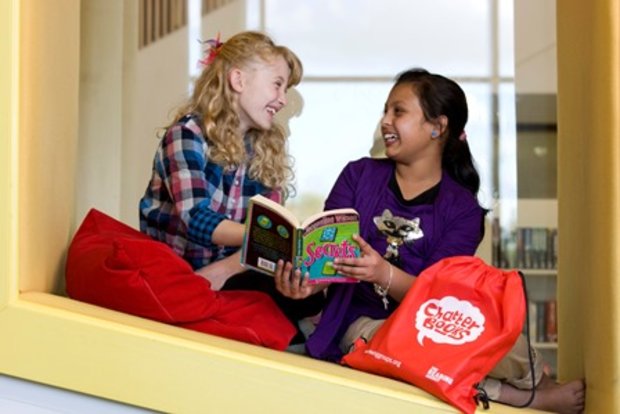 © Dave Warren for The Reading Agency
Chatterbooks Week is an annual celebration of children's reading clubs and what they achieve. This year, it is highlighting stories and illustration in children's books. Schools can use Chatterbooks Week to launch new reading clubs, or run 'taster' sessions and special events to showcase the fun that happens in Chatterbooks. The free resources on offer for teachers and Chatterbooks group leaders include a stunning poster from Walker Books, inspired by A Child of Books by Oliver Jeffers and Sam Winston.
"Walker Books are delighted to be supporting Chatterbooks Week with A Child of Books by Oliver Jeffers and Sam Winston."

"Stories bring us together, entertain and inspire, and fostering a love of story is the first step in creating a reader. A Child of Books is the perfect picture book collaboration to introduce children to the rewards of reading by taking part in Chatterbooks Week."

Jo Humphreys-Davies, Trade Marketing Manager – Walker Books
Chatterbooks Week is also a great time to encourage children to build on children's Summer Reading Challenge activity with The Big Friendly Read by joining a Chatterbooks club.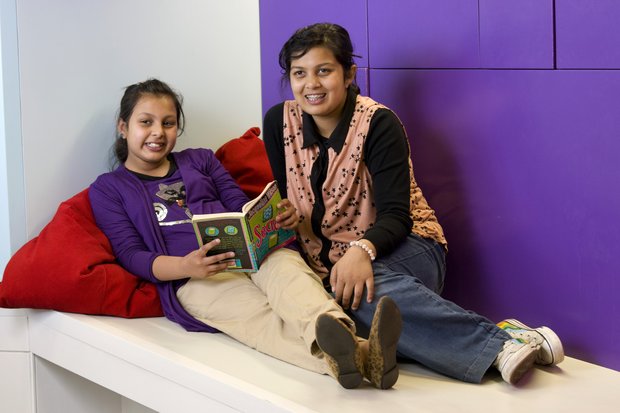 © Dave Warren for The Reading Agency
Jon Biddle, Senior Teacher from Moorlands Primary Academy in Belton near Great Yarmouth can testify to the positive impact that running a Chatterbooks group had with Year Five boys at his school who had not previously engaged with reading, including very reluctant reader Zach. Jon said:
"Following the programme, he now reads at home every night, and now encourages other children in the class to read, often recommending books for them. He really is a changed child."
Because everything changes when we read.
To find out more about setting up a Chatterbooks club: