Find out how St Edmund Campion Primary School use chatterbox as part of language learning.

Using chatterbox as part of language learning
"I'm competing all the time with my friend Chris,' says Sam, Year 5. 'We're always neck and neck."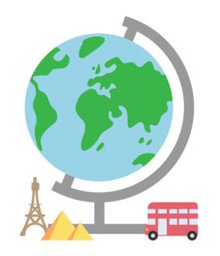 He isn't the only one; children at St Edmund Campion Primary School, Nottingham love using chatterbox, the online primary school software from uTalk, to learn languages and much more. Teacher Daniela Wilks started a chatterbox lunchtime club last year, which is open to every student from the school, regardless of their age.
"My pupils love chatterbox as they can dip their toes into lots of different languages whilst playing games and having fun," she explains. And with over 120 languages to choose from – including French, Spanish and German, but also Polish, Romanian, Chinese, Korean, Hindi and Punjabi – they have plenty of options.
And that's not all. chatterbox isn't just a language learning tool; it covers every topic in the UK curriculum, including maths, literacy, history and science, offering children a fun and effective way to learn key concepts and vocabulary. A chatterbox subscription gives teachers access to every subject, with the option to select what they'd like their pupils to learn.
Creating new content
In addition, teachers can create their own content using the integrated pack builder to add their own images and audio, which gives them total flexibility. Next term, St Edmund Campion plan to try out this feature to make their own French content relating to the school's half-term theme, The Beach.
With a teacher dashboard and optional leaderboards to monitor the children's progress, it's no surprise that things sometimes get a bit competitive at St Edmund Campion's chatterbox club, as the children collect gold, silver and bronze medals by completing games of progressive difficulty in different topics. "I find that particularly boys enjoy being able to see the 'ranking' within our school," says Daniela, who believes this competitive element spurs her pupils on.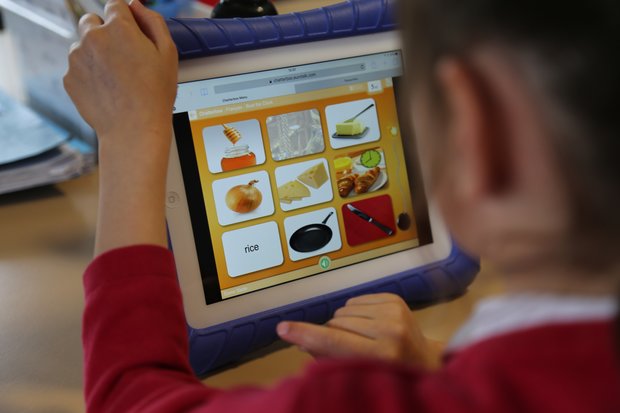 Working at any pace
But some children prefer to work at their own pace, and the activities in chatterbox are broken down so as little as 15 minutes is enough to learn something. Gabriel from Year 5 says, "I like chatterbox because it's not a competition and you're not under pressure."
Meanwhile his classmate Charles enjoys logging in and playing chatterbox at home, after school and at weekends – but gets annoyed with his brother for having the TV on loud in the next room and distracting him!
There's no doubt the children at St Edmund Campion love learning languages, and their enthusiasm for the lunchtime club is a great indication of how chatterbox makes learning fun outside the classroom. And it doesn't have to end there; the program can even allow schools to reach out into the wider community, such as with an after-school club involving parents and students as a way to address local ESL needs.
Sneak peek
Additional resources are available to use alongside chatterbox, including a free treasure trail PDF. This gives teachers the option to choose the topic(s) they want pupils to complete, then stamp their progress as they do so, before returning the completed treasure trail sheet to uTalk in exchange for a chatterbox certificate. You can take a sneak peek at chatterbox in action with our introduction video.
Explore some free sample resources from chatterbox!
Subscriptions to chatterbox start from as little as £50 per term and demos are available for teachers. To discuss your requirements, contact uTalk at chatterbox@utalk.com or call 0207 371 7711.