Phonics – linking letters to sounds – and the ability to use these to decode words are widely recognised as the key building blocks that lead to successful reading and writing. Use these activity ideas to embed phonics learning in your setting.
The DfE Early Years Foundation Stage statutory framework states (under Literacy in the Specific Areas section of the Early Learning Goals) the following: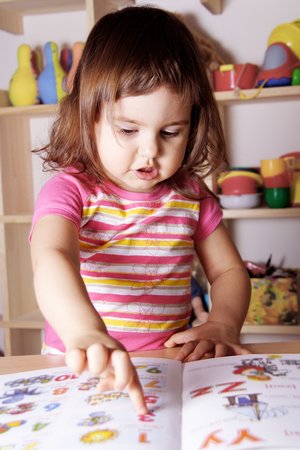 Reading: children read and understand simple sentences. They use phonic knowledge to decode regular words and read them aloud accurately. They also read some common irregular words. They demonstrate understanding when talking with others about what they have read.
Writing: children use their phonic knowledge to write words in ways which match their spoken sounds. They also write some irregular common words. They write simple sentences which can be read by themselves and others. Some words are spelt correctly and others are phonetically plausible.
With a wide variety of strategies and schemes to choose from, practioners may sometimes question whether they are teaching phonics 'correctly'. Generally, a formal element of coaching occurs during whole class time, where the focus is on the introduction of a particular phoneme. Commonly explored through actions, songs, rhymes, videos and web-based activities, children are also provided with opportunities to practice forming letters using marker pens and mini-whiteboards.
Letters and sounds are generally introduced in a specific order – such as through the Jolly Phonics 'satpin' scheme – and lead into the synthetic blending of letters to create simple consonant-vowel-consonant (CVC) words. Phoneme work is then further reinforced during group work time.
Phonics activities
Aim to create an immersive environment for the phonics focus through a variety of practical play areas. The activities suggested below are intended to support and extend children's familiarity with specific letters and sounds. Use and adapt them to develop the knowledge and skills children require to make progress towards their EYFS goals.
Small world
Provide a range of small world figures and animals and encourage pairs of children to pick out those beginning with a specific focus sound.
Emphasise the initial sound and suggest that children display their selection on a large paper plate or plastic tray. Practise naming each figure in their collection.
Tell them to close their eyes while you add another figure or animal starting with a different letter. Encourage children to identify the odd one out and explain their selection.
Repeat the game, supporting as appropriate to enable children to take turns inserting and identifying the odd one out.
Children could also use the small world collection to invent stories that relate to a particular phoneme.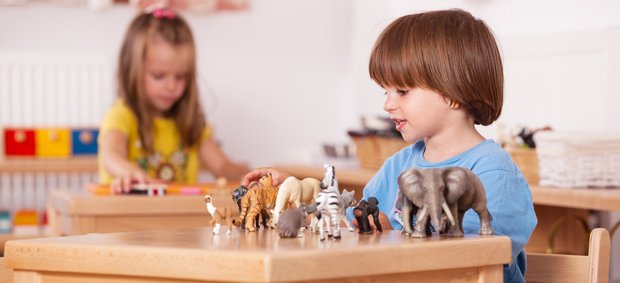 Role play
Equip the home role-play area with wallets, bags and baskets as well as slips of paper and pencils. Suggest that children write a shopping list before visiting the class shop. Encourage them to practise letter formation and support their recognition of other words that contain the specific letter and sound.
Ensure that shelves in the role-play shop are stocked with a range of goods that include those beginning with the focus phoneme.
Ask children to show you something they have 'bought' that begins with this particular letter and sound.
Construction
Provide children with a selection of bricks, tiles, small stones or beads – either bought pre-printed or with added labels – displaying a particular letter on each one. Ensure that there is a sufficient range of letters to enable them to work towards making some

CVC

words.
Say each sound in turn and encourage children to relate these to the letters.
Support as appropriate, encouraging children to build towers or lay out the stones or beads to form words.
Provide pencils, crayons and paper and ask them to draw their constructions or copy their words. They could also use cameras or tablets to take photographs of their work for display or future use in a phonics focus activity.
Modelling and messy play
Lay out lengths of string or cooked spaghetti and challenge children to form letters from these.
Provide letter stamps and encourage children to form

CVC

words in modelling clay or sand.
Pour tinned pasta letter shapes into a messy tray (you may wish to drain or wash off some of the tomato sauce when setting up) and ask children to select letters and lay them out to make simple words.
As with the construction activities, encourage children to identify letters with specific sounds and take photographs of the words they can form.
Outdoors
Provide children with props to act out a story that reflects the letter and sound focus – for example, building a bridge for the Billy Goats Gruff – or tools for a specific activity such as blowing bubbles.
Big chalks will give children the opportunity to practise forming the focus letter on the playground or suitable vertical surface.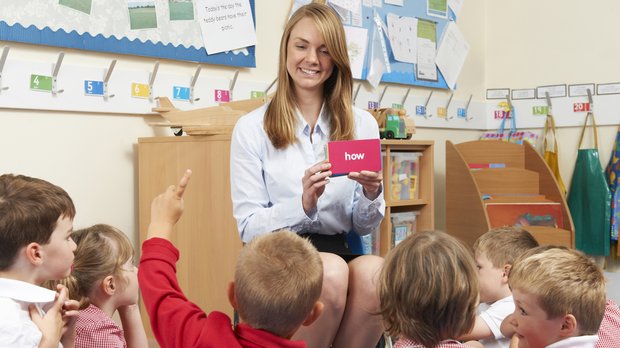 Adapt these ideas for practical phonics into other classroom-based play activities. This will help create an environment that embeds learning through an immersive approach to teaching letter shapes and sounds.