Extend your World Book Day celebrations with these fantastic ideas that will enable children to explore books in a variety of new ways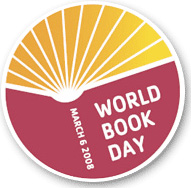 Introduce World Book Day to your class with these practical creative ideas that relate to every area of the curriculum. Many of the activities lead towards making books, and you will find accompanying templates linked to this article (see below)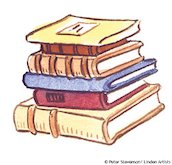 1. Here's one I read earlier
Children who struggle with literacy may sometimes forget the reasons why we persist in teaching them to read! A key theme of World Book Day is the idea that books are to be enjoyed throughout our lives. One way of reinforcing this idea is to plan an assembly where the teachers present to the school a selection of books that are of particular personal value to them. It might be a novel that changed their lives or a childhood treasure that still lingers with them today – either way, a school assembly devoted to a celebration of books is a great way of launching a World Book Day celebration.
2. Whose line is it anyway?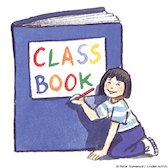 Making a whole-class storybook is an exciting way for children to work collaboratively in class. Introduce the activity by creating a suitably intriguing opening line for the story – for example, Last night I found something I hadn't seen for a long time… Each member of the class then takes a turn to write a subsequent line of the story. Prompt the children to include detail to make the story interesting by targeting your questions carefully, for example, But what was it about the castle that made it look scary? and help them to carry the plot through from beginning to end. The children can then illustrate their lines and combine the pages to make a class book. The activity could be extended into making a book of paintings or prints of each image, accompanied by word-processed text.
3. You've seen the movie…

Children love to compare the filmed versions of a popular book such as Charlie and the Chocolate Factory, with the original that they have read or listened to in class. Encourage the children to reflect on the similarities and differences between the two versions: Was the story the same in the film as it was in the book? Did the characters look the same as you had pictured them in your heads? Is it sometimes better to imagine a place rather than see it for 'real'?
For younger writers, show them a scene from a film with the sound turned off. Then ask them to write their own versions of the missing dialogue. This could become a script to be performed by other children in class.
4. Huff and puff and blow the house down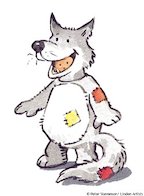 Another way of using drama to engage the children in stories is by encouraging them to role play characters from books. Challenge the children to design and make costumes that will enable them to be transformed into their favourite fairytale character. You could then hold a fancy-dress competition in a school assembly.
Back in the classroom, the children can take turns to sit in the 'hot seat' at the front of the class while their classmates interview them 'in character'. They might, for example, ask Cinderella what she really thought about those ugly sisters! Encourage them to empathise with their characters and their motivations – they will also need to think quickly and be imaginative with their answers.
5. So I said to David Beckham…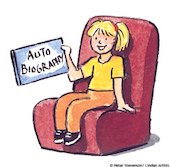 Although most of the books read by young children are storybooks, non-fiction texts are popular with many children, particularly boys. Suggest to the class that one day they might be famous and people will want to read about their life stories. Today, you would like them to write the first chapter of their own autobiography. There are great opportunities here for children to gather information by interviewing parents and grandparents about their early years, and they can also bring in a few snaps from family albums to illustrate their stories.
Cross-curricular ideas for World Book Day
6. Maths
Choose a popular theme such as football, and encourage the children to set each other mathematical puzzles inspired by match and team statistics. Collect the problems together in a class book to share.
7. Music
Make recordings of creepy sound-effects to enhance a scary tale during storytime. Use both conventional and non-conventional instruments, for example, sheets of hardboard for thunderous effects. You could also add atmospheric lighting with torches.
8. Art and design
Making books that tell stories with pictures and no words, challenges the children to include a range of interesting detail in their illustrations that will inspire curiosity in younger children. Try splitting a Year 2 class with a Reception class for a reading session where the books can be shared.
9. Religious education
Develop the children's thinking and communication skills by using stories to encourage discussion. Even young children love to have opportunities to reflect on themes and issues that are important to them. There is an excellent selection in First Stories for Thinking by Robert Fisher (York Publishing Services, ISBN 1-898-25529-6).
10.
ICT
Children enjoy playing with the appearance of text on-screen. I Will Never Not Ever Eat a Tomato by Lauren Child (Orchard Books, ISBN 1-841-21602-X) features wonderfully expressive use of typography that will inspire children's experiments with a range of fonts.