Getting children excited about healthy food can sometimes be a bit of a struggle. Luckily, Happy Monkeys have turned eating fruit and veg into a treat with their delicious smoothies and super fun activities…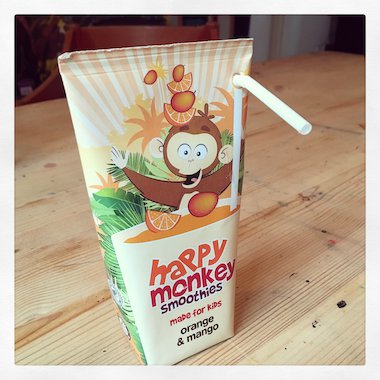 With no added sugar, Happy Monkey Smoothies are the perfect way for children to get one of their five a day. Available in five mouth-watering flavours, our smoothies are made using 100% pure fruit and vegetables and are free from sweeteners and preservatives. Sold in boxes of four, they're designed to fit snugly inside a school lunchbox or easily packed for taking on days out.
Benefits for kids:
No added sugar (contains naturally occurring sugars)
Contains 1 of your 5 a day
No sweeteners or preservatives
No bits
100% pure fruit and vegetables
100% of a kids

RDA

of Vitamin C
Great for lunchboxes
Environmental benefits:
Fruit is vitally important to us, which is why we insist on sourcing it in a responsible way. All of our bananas come from Rainforest Alliance Certified farms and are produced in a way that doesn't harm the environment and that rewards the people who grow them. That might mean we pay a little extra for our bananas, but we believe it's the right and fair way to do things.
Crafts and Games:
We also have a great selection of fun activities for you to try out in your setting. Check out our 'For Kids' page for interesting animal facts, great interactive games and colouring sheets or try out the activities below!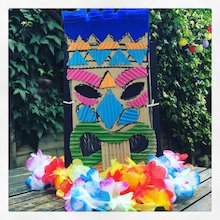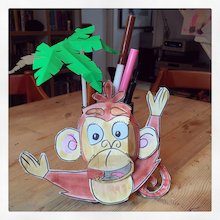 Click here to find out more about Happy Monkey smoothies.