This extract, from I Know What You Did Last Wednesday in The Diamond Brothers detective series by the popular author, Anthony Horowitz, is an example of a serialized adventure mystery story. Setting up all kinds of questions, this section of the opening chapter provides an excellent story starter for children's own extended story writing.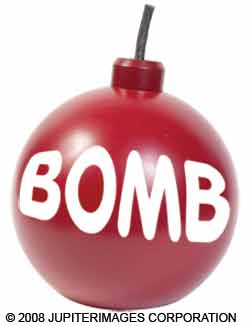 These teachers' notes accompany the PRINT ONLY guided reading leaflet in Literacy Time PLUS Ages 7 to 9 July 2008
The Diamond Brothers series stars Tim Diamond, the world's worst private detective, and his quick-thinking, wisecracking younger brother, Nick. In the extract, Tim receives an invitation to a school reunion from Rory McDougal, now a multi-millionaire businessman, which comes with a first-class train ticket and a £1,000 incentive to attend.
Before reading
Explain the context of the extract.
List adventure mysteries (films or novels) the children know (eg, Dr Who, Star Wars, Harry Potter). Have they read stories by Anthony Horowitz before? What did they think of them?
Discuss what elements are needed for a good story opening, like setting up questions which the audience want to find answers to. Emphasise the importance of establishing a good relationship between the narrator and the reader and techniques used to draw the reader in ('If you have read my other adventures, you'll know ….').
During reading
Emphasise the importance of reading with expression, taking note of punctuation and dialogue.
Comment on elements that intrigue or amuse – eg, the reference to their father being a door-to-door salesman, selling doors. Why did the brothers have to bandage Tim's leg before reading the invitation?
Previous learning
Children need experience of reading dialogue and an understanding of the role of a narrator in a story.
Key learning outcomes:
To read and analyse examples of adventure mystery narratives;
To discuss and infer characters' feelings and behaviour;
To recount a particular incident from a story in different ways;
To plan and write a longer story with logical sequence of events, conflict and resolution;
To extend knowledge of favourite authors.
Responding
Key questions
Why is McDougal so keen to get Tim on the train?
Why is the reunion being held on McDougal's remote Scottish island?
Why is the ink the colour of blood?
Who else will turn up?
Why does every one want to kill Nick?
Why did Tim think there was a bomb in the Ambassador's car?
Why did Nick's parents let him stay with Tim?
What is known about the characters?
What evidence is there that Tim is 'the world's most unsuccessful private detective'?
What are the brothers' parents like? What do we know about McDougal?
Discuss the meaning of the book's title. Who might it refer to?
Complete the

SAT

-style activity sheet below.
Ideas for writing
As a note-taking technique, create a timeline of past events, using information from the extract – eg, previous adventures, parents' departure, age difference between the brothers, last time Tim saw McDougal, date they leave for Scotland. Extend this into the future to plan the rest of their story. Use the activity sheet below to create a storyboard of events from when the boys arrive on Crocodile Island.
Write postcards from Nick in Scotland to his parents, explaining why the brothers are there and what they have found.
Rewrite the dialogue from the extract as a play script with stage directions.
Links to
ICT
Stormbreaker (On-screen resource 1, Literacy Time

PLUS

Ages 9 to 11 March 2008, Issue 53) compares an extract from Anthony Horowitz's best-selling novel with the same scene from the movie. Children can also watch author and actor interviews and hyperlink to an Author Profile.
Visit www.anthonyhorowitz.com to find out more fascinating facts about the author's extraordinary life and examples of his books. Use this information to produce publicity posters for his books.
Further reading
I Know What You Did Last Wednesday by Anthony Horowitz (The Diamond Brothers series, Walker 978 14063 08501).
The March issue of Literacy Time PLUS Ages 9 to 11 (No 53) featured a multimedia resource exploring Anthony Horowitz's best-selling novel Stormbreaker. The resource featured an extract from the book, a clip of the same scene as portrayed in the movie, plus filmed interview clips with the author and actors.
Plenary
Has Horowitz succeeded in making the reader want to read on and find the answers to their questions? Does the extract make them want to find out what other books he has written?
Allow a group to perform their completed play script. Invite constructive comments.
Invite individuals to recount what they have found out about Anthony Horowitz and present their posters before displaying them (eg, in the library).
Judge the extended stories for a Best Story Award, explaining choices.