Leaflet 1 features extracts from two historical novels. My Story – Anne Boleyn and Me by Alison Prince is the fictionalised diary-style account of an 11-year-old girl who witnesses events during the courtship and marriage of Anne Boleyn and Henry VIII. The Time-travelling Cat and the Tudor Treasure by Julia Jarman, details the adventures of Ka, a time-travelling cat and her modern day owner, Topher, who travel to Richmond in Tudor times in pursuit of the philosopher's stone.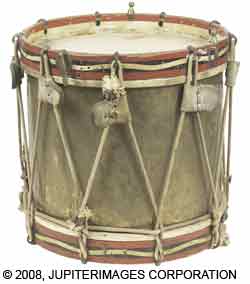 These teachers' notes accompany the PRINT ONLY guided reading leaflet in Literacy Time PLUS Ages 9 to 11, July 2008
Before reading
Explore/explain the controversy surrounding the marriage of Anne Boleyn and Henry

VIII

(see Leaflet 2).
Watch clips from films set in Tudor times, such as Shakespeare in Love or Elizabeth I (starring Helen Mirren).
Discuss the layout of each extract. Identify the text type and its typical features – eg, fiction text, paragraphs.
Identify the types of scenes, costumes, transport and street activity that might be seen in Tudor times. Would these lend themselves to descriptive prose?
Decide whether the descriptions of Anne and Elizabeth are likely to be complimentary considering the religious, gender and political issues at the time.
Previous learning
Children should: be aware of the Tudor period and have some knowledge of the clothing, famous people and politics of the day; understand the term 'historical fiction'.
Key learning outcomes:
Year 5
To perform a scripted scene;
To make notes/use evidence to explain events/ideas and to infer writers' perspectives;
To experiment with narrative forms.
Year 6
To use range of strategies to spell difficult words;
To understand points of view;
To use different narrative techniques;
To select words/language drawing on knowledge of literary features.
Guided reading
As you read the two extracts, identify the style of each. Comment on the rich descriptions used – eg, 'crimson, scarlet and silver and gold'.
Highlight vocabulary of the times ('Boy, make haste!'; 'Pray you, Topher'). What effect does this have?
Highlight language used well for dramatic effect. Eg, how the final sentence builds the drama of Topher meeting Queen Elizabeth I.
Identify information illustrating the political climate of the times.
Responding to the text
Infer Elinor's perspective from her diary. What is her position in the entourage and opinion of the union and of Anne? Identify her mood as she describes events and fears as she observes the Duke of Norfolk.
Compare and contrast with Topher's view of his impending audience with Queen Elizabeth I and his father's fears about the audience.
Identify polysyllabic words that are difficult to spell. Work out strategies to spell them – eg, sump/tu/ous/ly – break into syllables; en(throne)d – word within a word.
Highlight the use of punctuation in complex sentences. Underline the main and subsidiary clauses and note how commas separate them.
Discuss the techniques of visualisation, prediction and empathy in exploring meaning. Which is most effective for each extract?
Ideas for writing
Make notes about the Tudor clothes, transport and settings described. Which extract is most informative?
Using the activity sheet below, write short descriptive pieces of Anne Boleyn from two different perspectives.
Use the

SAT

-style activity sheet to explore the two extracts in more detail.
Useful website
www.imdb.com – for movie stills and trailers.
Speaking and listening
Write and perform a scene showing a different perspective on Anne and Henry's marriage. Eg, a beggar, angry at the lavish celebrations, or Catherine of Aragon, Henry's first wife. Use appropriate language and evoke the noisy, bustling street scenes of the day and the background political climate. Research suitable costumes, props and scenery.
Hotseat characters and explore their views by asking open questions.
Plenary
Share the children's descriptions from the activity sheet and discuss/compare the points of view presented. Comment on sentence structures, language and descriptive choices.
Watch the scripted drama performance and comment on dramatic effectiveness and use of language. Was it evocative of its time?