Valerie Jackson answers your frequently asked questions about the Early Years Professional Status (EYPS)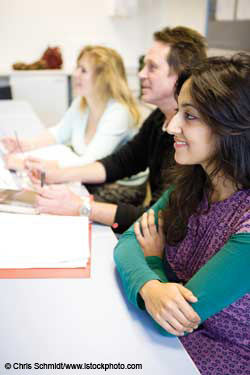 Q
How does the Early Years Professional compare to other relevant qualifications?
A
The plan is that this award – Level 6 – will be equivalent to a qualified teacher. Early Years Professional is not a qualification, but rather a status and recognition of skills and knowledge linked to working within an early years setting.
Q
Where are Early Years Professional candidates expected to find work once they have gained the status?
A
There should be work available in all children's centres, larger nursery businesses, nursery schools and nurseries attached to primary schools.
Q
What higher qualifications can candidates gain?
A
All candidates need a degree before they can be awarded Early Years Professional Status (EYPS). They may hold this before they start their training pathway or, if they hold a foundation degree, they can 'top-up' their qualifications to a degree while they learn. CWDC are piloting new pathways starting this Autumn that will allow candidates with Level 3 & 4 qualifications to achieve a degree and EYPS.
Similar to Qualified Teacher Status, all candidates for EYPS also need to provide evidence of English and Maths at GCSE Grade A-C in addition to their other qualifications.'
Q
Can teachers apply for training for Early Years Professional Status (EYPS)?
A
Yes they can. They are encouraged to gain this award especially if they already work in an early years setting.
Q
How much work is there to do to train for
EYPS

?
A
The workload very much depends on the level of commitment candidates want to bring to the award. There is work to be completed in the form of specific tasks and production of evidence. This work must be completed to a high standard and should be considered by candidates to be equivalent to that of a good degree.
Q
I don't have the time to complete full-time EYPS training. What should I do?
A
There are part-time pathways that you can complete if you wish. Speak to local providers who offer the different pathways in order to find one to suit your personal needs.
Q
How can I find out who is offering the training?
A
You can find a list of training providers on the Children's Workforce Development Council's website or you can contact your local training providers and universities, who should be able to provide you with the relevant information.
Q
How is the new
EYPS

training funded?
A
On 1 April 2008, the Children's Workforce Development Council (CWDC) assumed responsibility for distribution of the children's element of the Training Strategy Implementation (TSI) fund. There should be an anticipated £1.6million available to support the development of the Children's Social Care Workforce.
Q
What are the Standards that I have to work to?
A
The EYPS is made up of 39 Standards in total. All of them clearly relate to the Early Years Foundation Stage (EYFS) and the Every Child Matters (ECM) Outcomes. The Standards range under the headings of:
Knowledge and understanding
Effective practice
Relationships with children
Communicating and working in partnership with families and carers
Teamwork and collaboration
Professional development.
Q
What is the intention of the
EYPS

?
A
The intention is to offer provisions of service to young children and their families, which include all aspects of supportive and collaborative work that can help every child to reach their potential. It is very clear that, children and their families have been floundering amid a sea of strategies and legislation that should have been working in their favour, but that have somehow failed to do that. This is a push to bring order and clarity within the early years sector. The early years experiences are the vital foundations on which all of the children's future development and attainments rely.