From The Beatles to Busted – explore music since 1948 and discover what a hit it can be in your classroom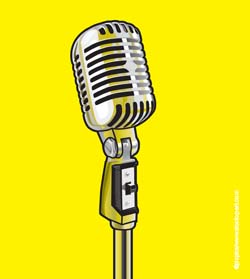 Music can be used in many different ways in the classroom – it can accompany peer massage, or one of the currently-popular 'Wake and Shake'-type activities. It may also be used as a calming influence on children upon entering the classroom or when lining up for break or lunchtime and will almost certainly be used in assemblies and PE lessons.
In many cases, classical music is ideal, but it is important to draw children's attention to the range of modern 'chill-out' tunes which can be used in such circumstances – or perhaps there's some modern classical and jazz to be explored. Sound out your colleagues, especially if they are of different generations – there may well be a treasure trove of music and artefacts right under your nose. And of course, use your own favourites, whether they are Bing Crosby, Elvis, Kylie or The Foo Fighters.
Multicultural music
Be aware of different cultural references when exploring music, especially if your class includes children from many different nationalities and cultures. Draw children's attention to the fact that most modern music has many cross-cultural influences. While some music has had universal appeal over the last 60 years, there may be children who know of songs from, for example, Sierra Leone or Poland, which will be new to other children.
Activities
1. Beatle mania
Ask the children: Who has heard of The Beatles? Which songs do you know? Do you know what The Beatles looked like? Ask the children to research how much The Beatles changed over their career – the content and style of their songs, and their fashions. Information is easy to find on the internet and from people's own music collections.
2. My special song
Discuss the importance of music in people's lives. Suggest to the children that they ask family members to talk about significant songs that they remember, perhaps something that was played at a wedding reception or was in the charts when a child was born. If possible, listen to the Friday broadcast of Desert Island Discs (Radio 4). Encourage the children to talk about their favourite songs and express why they mean something. Ask the class to vote for a class song and play it every so often throughout the year. They will then always associate that song with a particular time in their school lives.
3. Draw it, write it
Play short extracts from a variety of songs and ask the children to (a) draw and (b) write about how it makes them feel. Split the class into groups and challenge them to arrange their writing and drawings into a class display. Alternatively, try out lessons using different music. Which tunes distract/calm/complement/help the children to concentrate? Ask the children to record the results to find the best music to be used in different situations.
4. Folk revival
Many people turn their noses up when they hear the words 'folk music', but it's a great way in to discuss notions of identity and British history. Suggest the children listen to Billy Bragg's 'England, Half English'. This shows how English identity has changed, and could also lead to a discussion along similar lines about how music changes with different influences.
5. Rap it up
Listen to a variety of (carefully-chosen) rap music. You could use the opportunity to discuss the issues of homophobia, sexism, glorification of gun crime, and so on, with older children. Ask the children to devise their own rap about something which you wouldn't associate with the genre, for example materials and their properties. Can the children invent a rap which could be used as an aide-mémoire?
6. Music through the ages
Ask the children to research how music has been bought and presented since 1948. Make a timeline showing 78rpm records, 7- and 12-inch vinyl, cassette tapes, 8-track cartridges, mini discs, CDs and downloads for MP3 players, phones, and so on. Explain that some formats may overlap. Can the children think of a way to represent the fact that vinyl almost died out, only to have a resurgence?
Ask the children to listen to excerpts from various pieces of music, using examples from each of the decades being studied (examples might include Bill Haley and His Comets' 'Rock Around the Clock' from the '50s, The Sweet's 'Ballroom Blitz' from the '70s and Massive Attack's 'Unfinished Sympathy' from the '90s. Challenge them to guess which decade the songs are from and to give their reasons why – sound, words, rhythm, and so on.