Andrew Thraves, Group Head of Publishing at Granada Learning and author of the Feature Articles in the current issues of Literacy Time PLUS, gives his opinion on the debate surrounding the publication of age bands on children's fiction books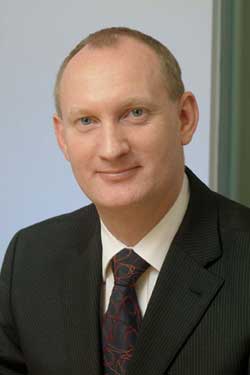 Andrew Thraves, Group Head of Publishing, GL Assessment
Hardly a day goes by without the state of children's literacy featuring in the headlines of the national newspapers and wider media. One of the issues currently being debated in articles and blogs is the story of the authors who are up in arms about plans some publishers have to print recommended age ranges on books for children. The authors and their supporters are concerned that age-banding of children's books in this way will prevent children from enjoying the wider range of reading material available to them. But without age-banding, how will parents know whether or not a book is going to be suitable for their child?
Buying books for children
Many parents want more guidance when they are choosing books for their children so they can be confident that the books they select will encourage their children to read more. Whether a child is drawn to books on animals or likes to read about the ancient Greeks, parents want to ensure their children are not put off reading by books that are too easy or too difficult.
More personalised literacy
What parents would benefit from is more detailed information about the level of text difficulty in the books they are choosing for their children, rather than simply making judgements on a book's suitability by its age banding alone. They could then select books with confidence, safe in the knowledge that their child will not be disheartened by reading material that is beyond their capability. Literacy could then become more personalised and enable parents to select books that are appropriate for their child's individual interests and ability.
Andrew Thraves is Group Head of Publishing at GL Assessment, the UK's leading independent provider of educational assessments. The company is working closely with children's book publishers to make the Lexiles Framework for Reading widely available across the UK. Highly successful in the US, Lexiles allows readers to be matched with books according to their individual interests and reading ability, rather than by age alone. For more information on Lexiles read our Feature Article or visit www.gl-assessment.co.uk/lexile.
Encouraging readers
Regardless of whether you are an advocate or adversary of age-ranging, it is vital that parents get the support they need to help boost their children's interest in reading. If a child is disadvantaged as a reader, they are disadvantaged as a learner and this can have a significant impact on the opportunities available to them beyond the school years.
Whether inside or outside their age bracket, giving children access to books that will engage and inspire them is a powerful way to spark interest in reading and once ignited, their passion for reading will last a lifetime.