Whether it's Tai Chi, table tennis or typing, there are some dos and don'ts that apply to all after-school clubs. Get the balance right and running one can be a rewarding and enjoyable experience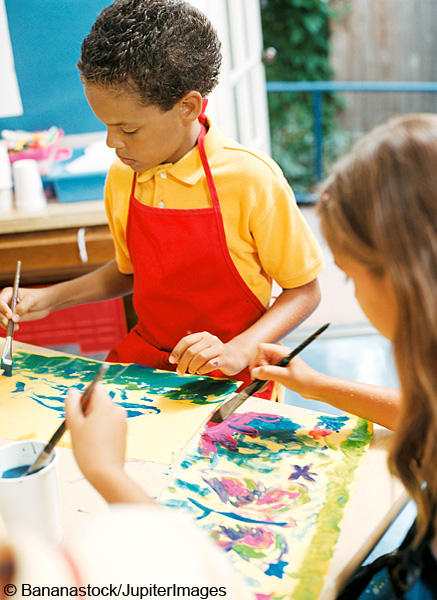 You are fit, you are healthy, you are energetic, you are qualified and enthusiastic; just the sort of teacher the school needs to run an after-school activity. But aren't these simply the attributes required to be a teacher? Yes, but running an after-school club demands that extra bit of personal commitment and enthusiasm, something that teachers may not always exhibit during a hot Monday morning's literacy lesson in July.
After-school activities are a must and all schools should have them, but not, in my opinion, infant schools. Some will disagree with me, yet even though I have involved infants in clubs such as gymnastics and choir, I believe that by and large, maturation levels (they cannot always remember whether they should be coming or going) rule them out. There is also the issue of health and safety.
I have no wish to fuel the all-consuming fires of health and safety or add to the fear of litigation that health and safety has spawned, but we are in an age of anxiety that has led to the banning of just about anything that might cause delight. So satisfy yourself on this issue before you start any club; check school policies thoroughly and see to it that all the obvious practical matters are dealt with satisfactorily.
Have you made sure that the children have clear parental permission to stay when school finishes? Have you made explicit the start and finish times of the activity? Have you spelled out to parents precisely what the activity involves? Have you set down the rules covering any equipment or clothing requirements? (If you allow children to play football on a muddy pitch in their best trainers, you are not only courting accidental injury, but parental anger as well.) Have you established a set procedure for the dismissal of children when the activity finishes and ensure that they are delivered safely home? Have you got ready access to addresses and telephone numbers in case they should be required?
Make special provision for those occasions when your club has to be cancelled. Nothing gets parents more irate than having little or no notice of a chance that may affect their domestic arrangements. Disrupt a planned trip to the supermarket at your peril! I recall a school closure, of which parents had been notified three times, when I ended up eyeball to eyeball with a furious mother emitting high-pressure steam from every orifice. She had not been informed, she insisted, and would not accept that the school was closed. Only when attention was drawn to the fact that there were no other parents or children in sight, did she calm down and beat an embarrassed retreat. The bottom line on cancellations is that another member of staff has to be able to supervise any children left stranded at school. Because maintaining a successful club involves being consistent and regular, you should avoid cancellations like the plague.
You have your responsibilities, but children have responsibilities, too. A commitment to attend your club should not be a frivolous one; spell this out to them, keep an attendance register, insist on apologies for absence and exclude children who fail to attend regularly. You will need to define 'regularly' but I would allow only one absence without a good excuse – 'I went to play with Celia' won't do.
How do you decide what after-school activity to offer? My criteria for selection are as follows. Firstly don't offer anything at all if you really do not want to. I know that you may be 'required' to run a 'voluntary' club but nowhere is apathy more damaging than when enthusiasm is essential. Secondly, capitalise on your own skills and interests: if you know your stuff in badminton but not in netball, you know which to choose. Thirdly, try to offer an activity that is not already available to the children; if they already play football four times a week for a local club, why offer it again? Fourthly, prefer active pursuits to passive ones; after all, children have been pretty well tied to their desks all day, so give them something different. If you do offer an intellectual activity, then try not to pitch it against a physical activity offered at the same time – children do not have the judgement to weigh up such choices.
I have worked in schools where children have pursued archery, art, horse-riding, music-making, gymnastics, chess, dancing and juggling (not at the same time) and badminton after school. I notice one school offers 'newspaper writing' and 'odd jobs' as after-school clubs, and I would not be surprised if someone, somewhere isn't offering underwater macramé and ferret grooming. But choosing an obscure activity is not mandatory. I can thoroughly recommend running an after-school club; it is a rewarding experience and will also add to the rich tapestry of school life. Go for it!