In this interactive game, the children are invited to read several character descriptions, and to decide whether each person is a real-life hero or heroine or a fictional one. Confident Level 2 readers should be able to read the descriptions independently. Less able readers may need some support.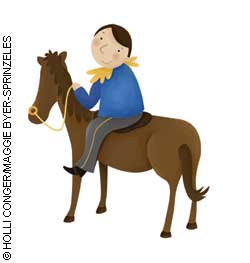 Before playing
Talk about heroes and heroines that the children already know.
Which of the heroes and heroines they identify are real, and which are fictional characters? How do they know this?
Playing the game
This is a game for two players.
First, decide which player is going to look for real heroes/heroines and which player is going to look for fictional ones.
Decide who will go first.
In the centre of the screen is a list of heroes and heroines. Player 1 must choose the name of a person who they think fits their category, then drag and drop that name to form a list on either the helicopter rope ladder (if it is a real hero or heroine) or on the trellis on the castle tower wall (if it is a fictional hero or heroine). There are six names in each group.
Previous learning
The children need to be able to: read more challenging texts which can be decoded using their acquired phonic knowledge and skills, along with automatic recognition of high frequency words; understand what makes a piece of text fact and what makes it fiction.
Key learning outcome:
To distinguish fiction and non-fiction texts.
If they are not sure, they can click on the information symbol. When they click on the name, a description of the character pops up. Once they have read a description, they can click on the cross (X) button to close the pop-up window. Click on the mouse button to go back to the drag and drop screen.
If the player drags a name into the correct group, the name will stay in place on the ladder or rose trellis. If they are not correct, the name will return to the list in the centre of the screen. Either way, that player's turn is now over. Player 2 now chooses a character name, and so on.
If, after reading a character description, a player thinks it is not one of the heroes/heroines they are looking for, their turn is over.
The winner is the player who fills their ladder/rose trellis first.
Using the activity sheet
Children can use this activity sheet below to create and describe their own superhero character.
Further reading
People Who Help Us series Rebecca Hunter (Cherrytree). Includes: Firefighter, Police Officer, Doctor, and Paramedic. The Barefoot Book of Knights John Matthews, illustrated by Giovanni Manna, narrated by Anthony Stewart Head (Barefoot Books, book and CD – 978 18414 80169). The Barefoot Book of Princesses Caitlin Matthews, illustrated by Olwyn Whelan, narrated by Margaret Wolfson (Barefoot Books, book and CD – 978 18414 81722).
Extending the game
The children could use the descriptions of imaginary heroes to make puppets or costumes and then create adventures for each character.
Ask a group to role play each character and create a short story to present to the rest of the class.
Ask the children to make their own Real or imaginary? game for their friends to play. First they need to list some other real and fictional heroes and heroines. Then, on pieces of card, ask them to write a sentence or two describing each character. Players could simply sort the cards into two piles or, if you have time, design and make your own game boards, creating a suitable scene on which to place the real hero/heroine cards (eg, a fire engine or police station) and the fictional hero cards (eg, a castle or fairy tale land).