This poem, by American poet Ogden Nash (1902-1971), features strong use of rhythm and rhyme, as well as poetic devices like enjambment and alliteration. Children will enjoy the humour of the poem and can use it as a basis for creating other text types and performing it aloud.
These teachers' notes accompany the PRINT ONLY guided reading leaflet in Literacy Time PLUS Ages 9 to 11, September 2008.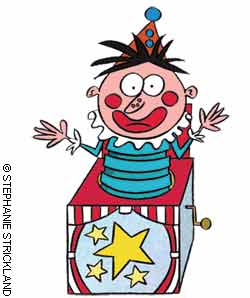 Before reading
What do the children understand by 'morals'. Can they think of stories or poems they have read that have a moral? What is the purpose of a moral?
What features tell them this is a poem? Brainstorm their knowledge of poetry devices.
Previous learning
Children should have: experience of analysing a wide range of poetry types; read stories with morals (eg, fables); knowledge of suffixes and their effect upon words.
Key learning outcomes:
To devise a performance;
To group and classify words according to spelling patterns and meanings;
To explore how writers use language for comic and dramatic effect;
To reflect on preferences;
To write poems and non-narrative texts.
Reading and responding
Read the poem as a group, taking turns to read a line each. What do they notice about the sense? Explain that the poet has used 'enjambment', allowing him to spread sentences over more than one line. Why?
What is the poem's purpose? Is it successful? Explain opinions. Introduce the term 'narrative poem'.
What do they think of Jabez? Which descriptions influence their feelings?
Use dictionaries to find the meaning of unusual words, like marten, and identify any American spellings – eg, rumor, neighbors.
Discuss and construct answers to the questions on the activity sheet below. Review and revise answers.
Nash manipulates sentences to maintain his rhythm/rhyming pattern. Try rewriting some of the sentences more conventionally. How does this affect the poem?
Discuss and revise syllables. Mark the stressed syllables in one or more verses. Read the lines aloud emphasising the stressed syllables.
Identify the rhyming words. Choose one verse and change the rhyming words to different ones that still make sense.
Note the alliteration. Create lines composed totally of alliteration. Discuss the importance of using a poetic device effectively.
Can the children find an example of a simile in the poem? Looking at the line, 'Like whooping cough…' discuss the effectiveness of this comparison.
Read other poems by Nash, or by Hilaire Belloc, another poet who wrote humorous poems or cautionary tales with morals. Compare the poems, looking for similarities in style.
Further reading
Find poems by Ogden Nash and Hilaire Belloc at www.poemhunter.com
Cautionary Verses Hilaire Belloc, illustrated by Quentin Blake (Red Fox, 978 00992 95310).
Candy is Dandy: The Best of Ogden Nash Foreword by Anthony Burgess (Carlton Books, 978 02339 88924).
Ideas for writing
Research the poet and write a class biography about him.
Write a newspaper report or a story version of events in the poem.
Add an extra verse to the poem from Santa's point of view.
Speaking and listening
Encourage the children to use props and music to create a performance of the poem.
Ask the children to add mime or extra scripted/improvised scenes to their performances.
Work in groups to produce a television news broadcast about the disappearance of Jabez Dawes. Use the activity sheet to plan the broadcast.
Plenary
Watch the children's performances of the poem.
Review any new knowledge about poetic devices.
Review the different text and audio-visual formats the children have created. Discuss the differences between poems, stories, newspaper articles and news broadcasts.
Swap the children's versions of the extra verse. Evaluate whether each version has stuck to the poetic structure.
Review the similarities and differences between poems written by Hilaire Belloc and Ogden Nash. Do the children have preferences? Can they explain them?