Letterbox Club delivers reading success for foster children
16 September 2008
Add to My Folder
Getting a parcel through the post is always exciting. Reocgnising this, The Letterbox Club has been sending over 1500 parcels of reading materials, maths resources and stationery to children in foster care, every month for 6 months – and they have seen some amazing results
More than 1500 foster children aged between 7 and 11 have participated in the Letterbox Club as part of its national pilot schemes. And results published this week by the charity Booktrust and the University of Leicester reveal a marked improvement in the literacy and maths scores of the children who took part.
Each child was tested in May before the first parcels were sent out, and again after the last package was received. At the beginning, the children demonstrated lower reading scores than would be expected for children of their age nationally. 36% of the Year 3 children and 33% of the Year 5 children had scores of under 90; nationally for all children this figure would be 23%.
In addition, only 10% of Year 3 and 18% of Year 5 were classed as very good readers, when nationally the figure is 23%.
Using the Neale Reading Analysis, researchers found that, after taking part in the Letterbox scheme, the Year 3-4 children made a mean gain score of 4.35, and the Year 5-6 children made a mean gain of 2.53, compared to the expected gain score of zero (meaning average progress).
Children in Years 3 or 4 received a different selection of books to those sent to children in Year 5 and 6, except Where's Wally? which went to both age ranges. The books had been chosen by a selection panel to include a mixture of fiction, poetry, and non-fiction, with good levels of illustration.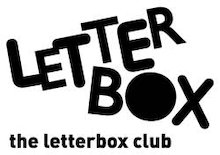 The carer of one Year 3/4 child explained the impact that the Letterbox parcels had had in their home: "Danielle really enjoys her parcels – it helps her because she finds concentrating difficult but I have noticed her reading one of the books quietly to herself, which doesn't happen often!"
National pilots
The Letterbox Club was initiated by the University of Leicester in 2002, and developmental pilot work took place from 2003 to 2006 in two local authorities, Leicester City and Suffolk. This led to a partnership with Booktrust, the national charity that runs Bookstart and other book-gifting schemes, and there followed a successful bid for a national pilot for 2007 and 2008, funded by the DCSF.
From 2009 the Letterbox Club will be open to every local authority in the United Kingdom, on a subscription basis for each child enrolled.
Celebrity endorsements
The project has received support from some top authors and poets, including Jacqueline Wilson, who said: "I think the Letterbox Club is such an exciting and worthwhile project. It's great that looked after children get their own special parcel of books and stationery and stickers. It's like a little birthday present every month. I'm delighted to be involved – I think it's a wonderful way of introducing children to the joys of reading."