Top science-fiction reads for your class to enjoy.
The Toymaker by Jeremy de Quidt (David Fickling, £10.99 HB)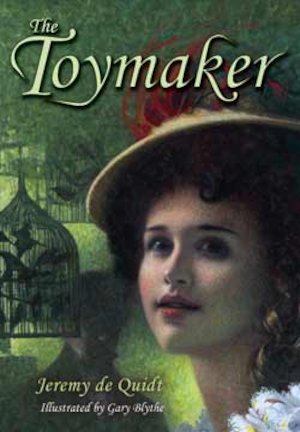 How does the Toymaker give life to his beautiful dolls? Circus boy, Mathias, takes a small roll of paper from his dying grandfather and finds himself on the trail of a deadly secret.
The Toymaker is set in a fairytale time of dark forests and wolves. We follow Mathias as he is pursued by the psychopathic Dr Leiter, his needle-toothed doll, Marguerite, and the unstoppable dwarf, Valter, who have to be three of the creepiest characters I have encountered in children's fiction. The Toymaker is fast paced and beautifully written, but be aware – it does contain violent scenes that may disturb sensitive readers.
Suitable for: boys; girls; older readers
Starcross by Philip Reeve (Bloomsbury, £6.99 PB)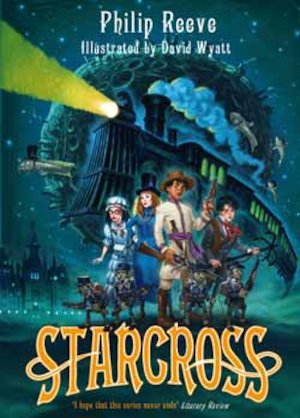 This is the second book in the Larklight series. The Mumby family are offered a free holiday by the mysterious Mr Titfer, who claims to be an acquaintance. They don't remember him, but their house is in the middle of a messy refit, so Art, Myrtle and their mother travel to Starcross Hotel on the asteroid belt near Mars. Here they find themselves involved in a sinister, hat infested, Victorian 'who dunnit'.
Philip Reeve is an excellent writer and the illustrations by David Wyatt accompany his work beautifully. This is a series for children with wild imaginations.
Suitable for: boys; girls; more able readers
The Robot and the Bluebird by David Lucas (Andersen, £5.99 PB)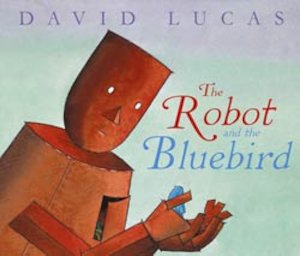 Poor robot has a broken heart which cannot be fixed. Then, one day a bluebird takes shelter from the cold inside his empty chest. The warmth and fluttering make the robot feel as if he has a heart again. But the bird will die of cold if she doesn't migrate, so the robot makes the ultimate sacrifice to carry her south. Written and illustrated by David Lucas, this is (excuse the pun) a real heart warmer of a book.
Suitable for: boys; girls; younger readers; reluctant readers; reading aloud
Mungo and the Spiders from Space by Timothy Knapman (Puffin, £5.99 PB)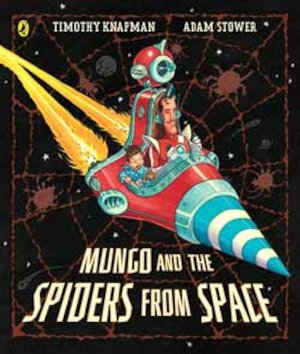 Mungo is given a book called, Galacticus and Gizmo Save the Universe – a fifties-style comic adventure starring a space hero, a cute robot and a mad scientist with a nasty case of asteroids. Curiously, the last page of the book is missing and Mungo finds himself magically drawn into the end of the adventure. Still in his pyjamas and accompanied by his teddy bear, he has to save the Universe from gigantic robot spiders before bed time. This is a funny, clever book with lots of interesting detail in the illustrations by Adam Stower.
Suitable for: boys; girls; younger readers, reading aloud
The Crash by Sandra Glover (Educational Printing Services, £4.50 PB)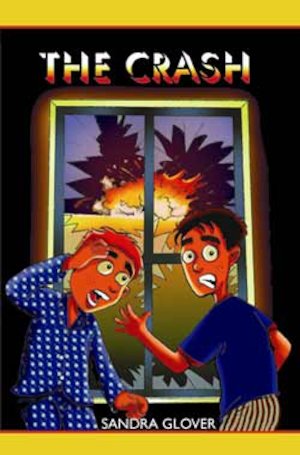 Sam's annoying cousin, Cal, has come to stay for half term and Sam's not happy about sharing his bedroom. However, on the first night, something crashes into a field near their farmhouse and the boys begin to bond as they investigate. Why is the crash barely mentioned on the news? Why is the area suddenly crawling with soldiers? The boys sneak across the fields during the night and find themselves involved in an astonishing cover up. This is a witty, compulsive tale – ideal for reluctant readers.
Suitable for: boys; younger readers; reluctant readers
Felicity Frobisher and the Three-Headed Aldebaran Dust Devil by Marcus Chown (Faber and Faber, £4.99 PB)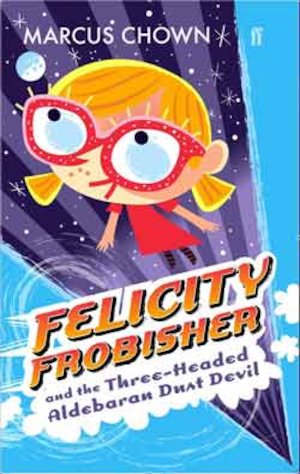 Felicity wakes up to find a worm hole has appeared on her bedroom wall, through which an alien called Flummff appears. He gets her into all sorts of trouble until his dad arrives to take him home…
Suitable for: girls; younger readers; reluctant readers
TIM: Defender of the Earth by Sam Enthoven (Doubleday, £9.99 PB)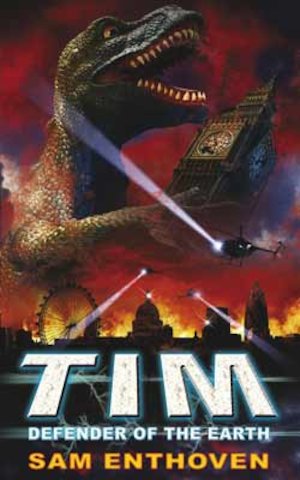 This book is 'nice Godzilla vs Marvel-style baddie made of morphing Nanobots'! Chris and Anna find themselves caught up in the middle of a monstrous battle to save the world.
Suitable for: boys; older readers
Alien Timebomb by David Donohue (Egmont, £4.99 PB)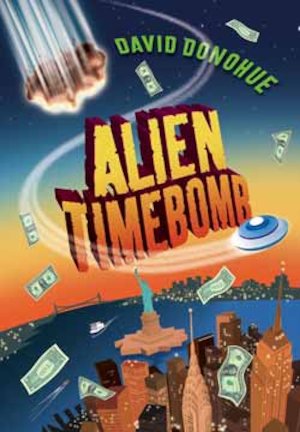 An asteroid is hurtling towards Earth. Time traveller, Walter, is the only boy who can save the world and while he's at it, he helps out some aliens who were stranded in Roswell in 1947.
Suitable for: boys; younger readers
Johnny Mackintosh and the Spirit of London by Keith Mansfield (Quercus, £12.99 HB)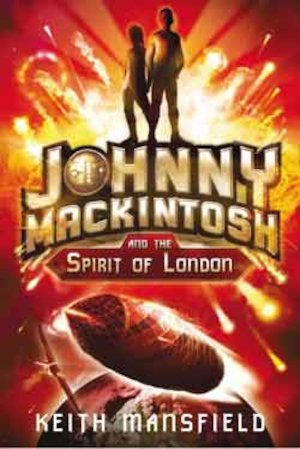 Football lover and veteran of alien adventures, Johnny Mackintosh, discovers he has a sister and sets off on a treacherous quest of self-discovery through space and time.
Suitable for: boys; older readers; more able readers
The Glitch in Sleep by John Hulme and Michael Wexler (Bloomsbury, £6.99 PB)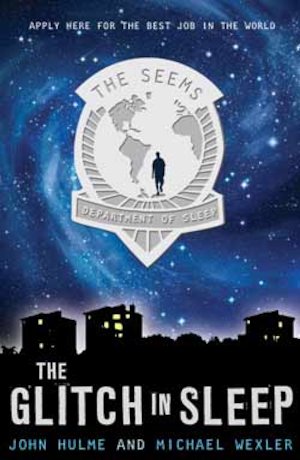 Becker Drane feels that something is missing from his life, so he applies for a job as a fixer for 'The Seems'; the secret organisation who make the world work. But he soon finds himself with more excitement than he bargained for.
Suitable for: boys; girls; older readers; more able readers