Supporting the NYR theme of Screen Reads, this interactive text explores the power of imagery within photos and film and the use of descriptive vocabulary and colour to create moods.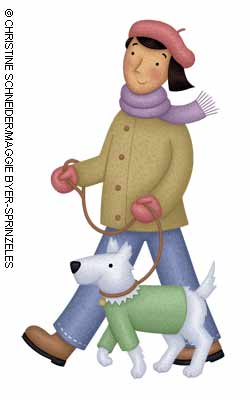 Before using the resource
Talk about times the children have felt happy, sad, hot, cold, etc.
Look at everyday objects and familiar views through different coloured acetates and discuss how these make them feel.
Shared work
Use the introduction as a shared text, focusing on graphemes relevant to the children's phonic development.
Read the first sentence and look at the first picture. Ask the children to work in pairs to choose the most appropriate word to describe the picture. Discuss their choices and encourage them to give reasons.
After looking at the second picture individually, ask them to note two words they feel best match the picture. Again, discuss the choices.
Ask the children why they haven't chosen the same words for the two pictures. Refer back to activities on the use of colour and mood.
Go on to read the rest of the introduction together.
Model the use of Activity 1 prior to independent or guided work.
After children have used Activity 1 and 2 independently, model the use of the Picturacy demo. Additional teachers' notes for the demo are provided on the Picturacy website.
Previous learning
Children should have: some previous experience of activities relating colour to mood; knowledge of vocabulary words relating to mood.
Preparation
Provide a collection of images that have contrasting use of colour and light and shade. Ask the children to look at these, leading into a range of sorting activities.
Provide closed and open questions linked to these images, as prompts to support discussion.
Picturacy®
The power of colour includes a demo of FilmEducation's Picturacy® package. The package is downloadable from www.filmeducation.org/picturacy/index/html. Find out how you could win a copy of Picturacy® in our great Giveaway.
Group and guided activities
In small groups, ask children to revisit Activity 1 and to move on to Activity 2, which is more challenging.
Encourage small groups of children to explore and discuss the activities within the Picturacy demo.
Alongside the use of the On-screen resource, explore the use of colour and different shades and its impact on mood, in different media, for example:

Place overlays of different shades of the same colour – eg, acetates or sheets of tissue paper individually and in combination, over the outline picture on p9;
Explore colour mixing and create colours to match different mood words;
Take photographs or video clips using simple colour filters, eg, coloured acetates;
Look at a selection of picture books where colour is used to create particular moods and effects. Play word detectives, to pick out words that relate to this.
Key learning outcomes:
To recognise the main elements that shape different texts; (Y1)
To experiment with and build new stores of words; (Y1)
To visualise/comment on events, characters and ideas; make imaginative links to own experiences; (Y1)
To explain their reactions to texts, commenting on important aspects; (Y2)
To make adventurous word and language choices, appropriate to text style. (Y2)
Plenary
After each session, review the children's understanding of the use of colour linked to mood, and give specific examples of things they have enjoyed or found out.
At the end of the unit, draw together their conclusions, making simple checklists which relate colour to mood. Make a word bank of mood words. Model the use of the words and encourage the children to write sentences to evoke particular moods.
Explore the use of colour in short films or film clips.
Resource
Starting Stories and Starting Stories 2 (British Film Institute) – These DVDs explore and demonstrate the richness of short films as texts, to support the development of children's literacy and cineliteracy. Ideal for KS1, they are accompanied by notes for teachers to support their use in the classroom.