Cast aside all those writing frames and planning sheets for a while and see what happens when your children try a more free-ranging route into creative writing – Kevin McCann offers some inspiring starting points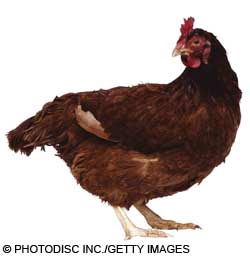 "...imagine what you are writing about. See it and live it." Ted Hughes
I came across these words in Poetry in the Making by Ted Hughes. It struck me then (as it still does) as one of the best pieces of advice that I've ever been given. Like most apprentice writers, I was often frustrated by my apparent inability to get past laboured mechanical descriptions and actually begin to create atmospheric and evocative writing. Now, when I'm sitting on my own working on a new poem or story, I will often close my eyes and imagine what it is I'm trying to write about. Of course, it's easy for me to do that in the silence and solitude of my own home. How can it be managed in a busy classroom?
Here are a few practical starting points.
The film score
Select a film clip which features an interesting score. Watch the film with the children and discuss the ways in which the music adds to the atmosphere – for example, how the dramatic drumbeats during the build-up to a battle scene increase the tension.
Next, play a short piece of atmospheric music. Ask the children to close their eyes while you play it.
After the first hearing, ask them to imagine it's part of the soundtrack from a film. Discuss what might be happening on the screen while the music is playing. Emphasise that there is no dialogue and that this is one short scene from a film – not the whole story.
Now play the music again and ask the children to write down what they think would be happening on screen while it is playing. Share their ideas, then repeat the exercise with another film score – but this time ask them to listen and write whatever comes to them on their first hearing.
Repeating this exercise usually improves the narrative skills of less confident writers and produces some startlingly good pieces of writing. Try not to limit them to any one genre (don't fret about the abundance of zombies to begin with – the novelty will soon wear off), and emphasise that there are no wrong answers, only dull ones.
Snapshots
Pick an emotion, then, on the board, make a list of images associated with that emotion. For example, if you picked 'joy' your list might consist of images like:
People dancing and laughing
Fireworks exploding in the sky
A kitten playing with string
Once the children have seen how it works, tell them that you are going to name an emotion, and that you want them to write down as many pictures (images) associated with that emotion as they can think of in a limited period of time. Start with no more than ten minutes for the first attempt, then gradually reduce it down to five.
The aim is for the children to develop the confidence to write spontaneously and, I would argue, ultimately more fluently, without the safety net of a plan.
Incidentally, this activity also provides an early introduction to the method of writing promoted by T. S. Eliot back in 1919, known as 'Objective Correlative'. It is based on the theory that the most effective way to invoke an emotion in a piece of writing is to find a suitable image which suggests that emotion to your reader.
T. S. Eliot's definition of Objective Correlative:
"... a set of objects, a situation, a chain of events which shall be the formula of that particular emotion; such as that when external facts, which must terminate in sensory experience, are given, the emotion is immediately evoked."
A sense of place
Give out paper then pick a location, such as a rainforest. Talk about the different sights and sounds you might experience in this type of environment. As you write the children's suggestions on the board, ask them to do the same on their piece of paper – for example:
thick green forest
birds singing
a huge snake
Tell the children you want them to continue the list. Tell them not to use any full sentences and, if they want to use a word but are unsure of the spelling, to spell it phonetically and check it later. Ask them to write down a sight first, then a sound, then a sight and so on. Keep it going for ten lines.
Invite the children to read out what will now be a series of free verse poems.
Expand your initial examples to make the first three sentences of a piece of descriptive writing. You can make this much more immediate by writing it in the present tense:
All around me is thick green forest. Birds are singing in the treetops. A huge snake is curled up on the path.
Now ask the children to do the same thing with their work and then continue until they've made each line of their free verse poem into a complete sentence. You can use the Sensational Poetry Frames I created for Literacy Time PLUS Ages 7 to 9 January 2008 in the same way. The Haunted House and The Pyramid on Mars could both be easily expanded to make short but complete stories.
Further reading Poetry in the Making by Ted Hughes (Faber, 978 05710 90761)
Not for a moment am I suggesting that you should abandon formal structured writing exercises. They help children develop a sense of structure in their writing, but they are not an end in themselves. When I'm working on a story, I pray for the moment where it begins to write itself. It's that moment when I stop thinking on a conscious level about the techniques I'm using and the words start to flow instinctively. Think of the moment when a learner cyclist first takes off the stabilisers, stops looking at the pedals and, finally, just flies.