Guest Editor Harriet Mackevicius recently achieved Early Years Professional Status. She asks Children's Workforce Development Council's Pauline Jones her burning questions about what she can now expect as an Early Years Professional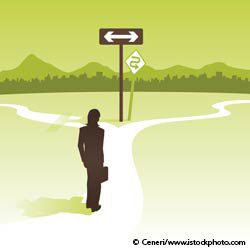 Q: How aware are setting owners and managers that they need to employ an Early Years Professional (EYP) over the coming years and how are you informing them about this?
Awareness levels are likely to vary. The Government's aim is to have an EYP in every full daycare setting by 2015. This has been clearly communicated to local authorities and increasingly they are planning and working with settings at a local level to achieve this. Local authorities are also distributing the Graduate Leader Fund to settings to support achievement of Early Years Professional Status (EYPS) and employment of EYPs.
Children's Workforce Development Council (CWDC) are currently underway with a major multi-million pound EYPS recruitment campaign, which involves contacting every early years setting and communicating the value of an EYP in settings to employers, practitioners and parents.
The 35 EYPS training providers each have a local marketing and recruitment strategy and are promoting EYPS at local and regional levels.
Q: What role will I play as an Early Years Professional in a setting?
This will vary from setting to setting, but EYPs are likely to be change agents, leading practice and demonstrating the skills and behaviours that promote improved outcomes for young children.
CWDC is working with local authorities to develop a support package for EYPs after they gain EYPS. CWDC provided funding to local authorities to help them set up local networks for EYPs, to bring them together and support them in developing their role in leading practice, delivering change, embedding continuous quality improvement and achieving improved outcomes for children.
Q: What scale of pay should I be expecting as an Early Years Professional and are settings aware of this scale?
There is no national pay scale for EYPs. It is up to individual employers to determine appropriate salary scales and rewards for their employees. Some help is available for salaries and training through the Graduate Leader Fund. Local authorities are working with settings in their area to distribute this.
Q: Local councils have been given a Graduate Leader Fund. Should this subsidise Early Years Professional's pay if the setting is unable to offer an adequate salary?
The Graduate Leader Fund represents an unprecedented long-term commitment from the Government to provide public funding to introduce more graduate leadership to early years settings. Local authorities should work with settings to prioritise and allocate the Graduate Leader Fund to best match local demand and needs.
Local authorities determine local Graduate Leader Fund policy but generally settings that employ an EYP can use it to contribute to salary costs for EYPs, or provide further training for them. Alternatively, settings without a graduate can use the funding to support an existing member of staff to train as an EYP, including enhancing their salaries.
Q: Is it possible to be a part-time Early Years Professional?
Yes, but this will be subject to local market forces and the needs of the employers. EYPs who are self-employed, such as childminders, may operate part time.
Q: How long will it take for knowledge of the EYPS to filter through to Ofsted and the general public so that we are recognised as professionals? During my last Ofsted inspection in April of this year, the inspector was unaware of the qualification.
CWDC and the Department for Children, Schools and Familes (DCSF) are working hard to communicate with Ofsted at a national level. Local authorities and indeed EYPs themselves can help to spread the word at a local level.
Q: There has been some bad press about the poor reception some staff members with NVQs and other qualifications are giving new Early Years Professionals. How does the CWDC plan to help combat negative views about the introduction of EYPs?
All the work to support recruitment of EYPs at national and local levels aims to promote a positive view of the unprecedented investment in raising the status of the early years workforce through the introduction of graduate-level leadership. EYPs themselves are, of course, the best advocates for EYPS and the role of an EYP.
Q: I hold the Early Years PGCE teaching qualification, which makes me eligible to join teaching unions. Are Early Years Professionals who don't hold a teaching qualification eligible to join?
Any questions about unions and professional organisations in the sector should be referred directly to them. CWDC recognises that early years workforce members benefit from support, development and a united voice through belonging to a professional association or union. CWDC would encourage early years workforce members to consider their requirements for a professional association or union and how these can be met. CWDC will have no responsibility for, and will remain independent from, any activity regarding a professional association or union for the early years workforce. Where appropriate, CWDC will facilitate the sharing of information about activities related to these associations or union impartially through its communication channels. CWDC will not promote or endorse the activities of any particular professional association or union.
Pauline Jones – is National Programme Manager for Early Years at Children's Workforce Development Council (CWDC).