Invite children to create their own versions of traditional festive songs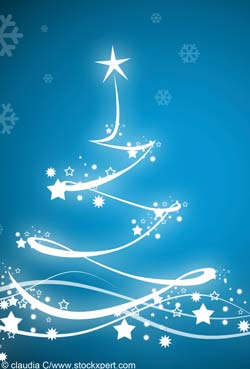 Activities
1. Angel rap
Suggest to the children that they have a go at bringing some traditional Christmas carols up to date by writing rap versions of them. You could start by reading through the words to 'Hark the Herald Angels Sing', (www.carols.org.uk) and identifying the rhyming pairs (sing/King, adored/Lord, Earth/birth, and so on). Next, as a class, discuss words associated with the Christmas story. In small groups, children could then experiment with finding rhymes and half-rhymes to go with these words, for example: glory/story; straw/awe; halo/below. (You may want to use an online rhyming dictionary such as www.rhymezone.com) Next, ask the groups to write their rap. They might find it helpful to clap or tap a steady beat and play around with chanting the rap – perhaps taking turns around the group to add a line. This would fit in really well with performance poetry objectives, as well as being lots of fun. For example:
We're the angel chorus up on high Rapping this story from the sky A baby was born in Bethlehem His name was Jesus – Alleluia, Amen.
2. In the Bleak Midwinter
While carols mainly centre on the Nativity, if you have children in the class of other faiths, it may be more appropriate to focus on general aspects of the Christmas season, such as the weather. A good starting point is to read the first verse of 'In the Bleak Midwinter' – it could tie in well with work on descriptive writing. Look at some pictures of winter scenes, and talk about how aspects of the world around us change at this time of year: windscreens are frozen, trees are bare, and so on. Explore the impact on the senses – what we feel, see, smell, taste and hear. Now establish a contrast between the cold outside and the more pleasant aspects of winter inside – log fires, fairy lights and candles. Use this thinking as a basis for a poem. For example:
Winter is… It tastes like… And smells like… Winter looks like… And sounds like… Winter is….
Children could substitute Christmas for other winter celebrations, such as Diwali or Hanukkah.
3. The Twelve Days of Christmas
Read the lyrics to this popular Christmas song, and then get the children to total up how many gifts there are altogether (364 – one for every day besides Christmas). List some action verbs (the more unusual the better): such as running, cavorting, yodelling, kickboxing, gargling, cartwheeling, knitting, and so on. Now explore alliteration by putting them with characters to create your own weird gifts (three policemen pole-vaulting, two gorillas grinning, and a penguin in a car park!)
Did you know?
The tradition of carols hails back to the 13th century. The earliest English carol was written in 1410, but only fragments of it remain.
Carols were banned between1647 and 1660 in England by Oliver Cromwell.
The word 'carol' comes from the French word carole, that means a song to accompany dancing.
4. Crimbo compositions
As well as singing Christmas carols, explore ideas of Christmas through musical composition. (The Philharmonia's Sample Sequencer is a free piece of software that allows you to compose a piece of music with any instrument in the orchestra.) You could explore the theme of journeys using different sound effects:
Mary and Joseph's journey to Bethlehem – donkey's hooves, slam of the inn doors.
The Three Kings – exploring the pentatonic scale since they are travelling from the East.
Father Christmas' journey across the skies – sleighbells, reindeer.
5. Continental carols
Children could learn and perform a carol in another language. French carols include 'Il est né le divin enfant' and 'Vive le Vent',). 'Silent Night' was originally written in German as 'Stille Nacht'). Spanish carols are also great fun to listen to.