Christmas/winter festivals: What does Christmas mean to you?
24 November 2008
Add to My Folder
This item has 4 stars
of a maximum 5
Rated 4/5 from 6 ratings (Write a review)
Has your class ever stopped to wonder what Christmas means to them? Encourage thinking skills by exploring this, and other, winter festivals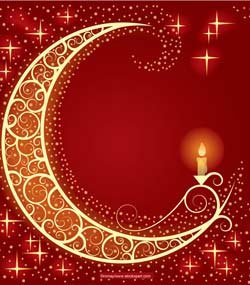 Christmas means different things to different people. For those from the Christian faith, it is very much a religious celebration. For those from other faiths, it has little or no religious significance. And for many, the modern-day Christmas festival has become an event more about spending time with family and giving and receiving presents, than the Nativity story.
Many of the traditions and symbols that we associate with Christmas, such as holly and mistletoe, actually have their roots in our Pagan past, or in cultural influences from around the world. The Winter Solstice (also known as Yule), the shortest day of the year, falls on 21 December. It's interesting to note how many religious festivals that take place around this time use symbols of light, such as candles and fireworks. Even though children from different faiths might not celebrate Christmas as a religious festival, some families still view it as part of life in the UK. They might get involved in secular celebrations at this time, for instance by giving gifts to family and friends or eating a turkey on Christmas day.
Activities
1. Talking about Christmas
Using questions to prompt thinking skills, such as those below, is a good way to approach the topic of Christmas in your classroom. Talk generally about this time of year, and what it means to children from different backgrounds. That way, you will allow all children to consider their responses to, and beliefs about, this holiday season.
Philosophical questions
What does Christmas mean to you?
What do you think Christmas is really about?
What words do you most associate with Christmas?
What kind of 'gifts' can we give that don't involve material goods?
What does Christmas mean to non-Christians?
Moral questions
Is it right for us to give presents and spend lots of money at Christmas, when there are people living in poverty elsewhere in the world?
What do you think about all the waste that is generated over the Christmas period?
Does giving a present always have to involve giving material goods?
What is the best kind of gift for you to give and receive at Christmas?
Metaphorical questions
What kind of symbols do you associate with Christmas? Think about the people, characters, objects and images that you connect with the festival.
What colour do you think Christmas is?
If Christmas was a shape, what shape would it be?
What kind of animal do you think best represents Christmas?
Why do you think that so many religions have a festival connected to light at this time of year?
What kinds of symbols of light are used in your faith?
2. Christmas and other faiths
When dealing with the religious aspects of Christmas, you will need to be sensitive to the fact that there may be children from various faith backgrounds, and indeed some whose families do not adhere to any religious beliefs at all. Christmas means different things to those from different faiths. For some children, for instance those from a very traditional or conservative religious background other than Christianity, it may be viewed as inappropriate to join in with any Christian celebrations at all.
Of course, other faiths have their own winter festivals, holy days and celebrations. To help all children feel included, you might approach the festive season by looking at the whole range of religious days that fall around this time. Below are key points about what, if anything, Christmas means to different religious groups.
Muslims
Christmas is not a Muslim festival.
Some Muslims are happy to join in with Christmas festivities as part of secular life in the UK.
Other Muslims believe that it is wrong to celebrate Christmas in any way at all.
Eid-ul-Adha, which takes place in December, is the second most important Muslim festival. It marks the end of the annual pilgrimage to Mecca.
Christians and Catholics
Christmas is a religious festival, marking the birth of Jesus, the Son of God.
Christians and Catholics share the traditional Nativity story.
Orthodox Christians celebrate Christmas on 7 January.
The Bible does not mention the birth date of Jesus – Pope Julius I set the date of Christmas in the fourth century AD.
Various symbols, such as holly, are closely associated with modern-day Christmas celebrations. Many of these symbols have been kept from earlier Pagan rituals.
Sikhs
Some Sikhs are happy to celebrate Christmas, but not as a religious festival.
Vaisakhi (the Sikh New Year) is one of the most important dates in the Sikh calendar.
Sikhs celebrate Diwali, the Festival of Lights, along with Hindus and Jains.
This year, Diwali fell on 28 October.
Jews
Christmas is not a Jewish festival.
Jews celebrate Hanukkah, the Festival of Lights, that occurs in winter.
This year, Hanukkah is on 22 December.
Although Hanukkah happens at around the same time as Christmas, there is no connection between the two festivals.
Hindus
Hindus do not celebrate Christmas.
Hindus celebrate Diwali, the Festival of Lights, along with Sikhs and Jains.
The Hindu faith celebrates the Sun's journey into the northern hemisphere with the festival of Makar Sankrant.
In 2009, Makar Sankrant falls on 14 January.