Take a look at our reviews of a selection of books set in days gone by.
The Red Necklace by Sally Gardner (Orion, £6.99 PB)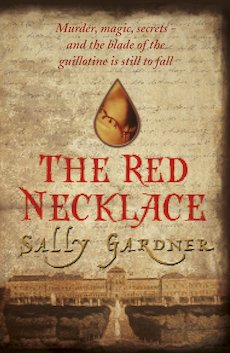 This book has everything! It's a wonderfully-written thrilling mystery with magic and murder, set against a background of the French Revolution and the reign of terror that followed it. It has a marvellous protagonist in Yann Margoza, the gypsy boy who knows nothing of his background yet predicts the future. Yann's destiny will be to rescue Sido – the unloved, crippled daughter of the vain Marquis de Villeduval. But Yann will have to outwit the merciless Count Kalliovski, a man so evil he seems ageless. In fact, some believe that he is in league with the Devil.
This is a great read with more twists, turns and excitement than a roller coaster. A wonderful book
Suitable for: girls;boys; 9-11 year olds; more able readers
Perfect Fire Trilogy: Blue Flame by KM Grant (Quercus, £6.99 PB)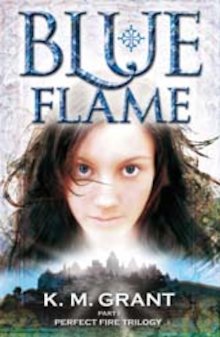 Everything about this book sweeps the reader off their feet. From the injustice of life in early medieval Occitan in France, which has Catholic inquisitors rounding up and burning Cathars as heretics, to the flickers of romance that grow convincingly as the story progresses. The author shows us what damage religious fundamentalism – from any quarter – can do to a previously happy and tolerant society. My only problem with this book is that it is the first part of a trilogy, and I have to wait for the next instalment.
Suitable for: girls;boys; 9-11 year olds; more able readers
The Littlest Viking by Sandi Toksvig (Corgi Yearling, £4.99 PB)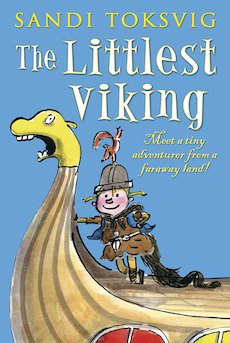 This is a funny, easy-to-read first novel; each short chapter packed with story. It delivers a good helping of jokes sprinkled in among some real Norse legends and folk tales. The Littlest Viking tells the story of Amber, a tiny, feisty Viking girl who finds herself in present day Pegwell Bay, and her adventures with the three Lloyd children. With their help, Amber and her pet squirrel, Ratatosk, discover peanut butter, bus shelters and modern life, and in return, Amber helps the children to save their precious garden.
Suitable for: girls; boys; 7-9 year olds; reluctant readers; reading aloud
The Comic Strip History of the World by Tracey Turner (Bloomsbury, £6.99 HB)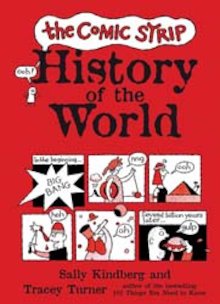 This is exactly the sort of book my son would have devoured between the ages of seven and 11. It whizzes through the entire history of the world in just 83 pages. As an adult, I found it often infuriating because it skims and skitters its way through history leaving out tons of important stuff. But, Sally Kindberg's cartoons and the sound-bite approach to history will definitely appeal to young readers, who will love all the facts and the layout. Hopefully it will make them want to find out more. It's accessible and easy to dip in and out of – an easy way into history.
Suitable for: girls; boys; 7-11 year olds; reluctant readers
The Haunting of Nathaniel Wolfe by Brian Keaney (Orchard, £5.99 PB)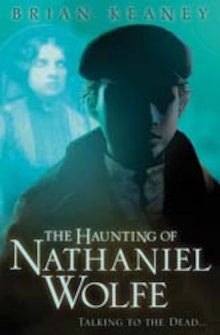 Nathaniel Wolfe's father, Cicero, works in East London as a fake medium, pretending to talk to the dead. He makes a good living, but drinks and gambles the money away, leaving Nathaniel to fend for himself. When Nathaniel begins to see a real ghost, his world starts to change forever. Who is the mysterious woman and what is she trying to tell him? This is a spine-tingling mystery set in Victorian London – a good tale with plenty of chills.
Suitable for: girls; boys; 9-11 year olds; more able readers
Warrior King by Sue Purkiss (Walker, £4.99 PB)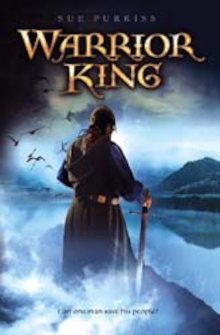 In this beautifully-written and wonderfully- detailed novel set in 9th century England, King Alfred fights to rid Britain of the Viking invaders. An exciting, intelligent and interesting read.
Suitable for: girls; boys; 9-11 year olds; more able readers
History of Warts: Ditherus Wart (Accidental) Gladiator by Alan MacDonald (Bloomsbury, £4.99 PB)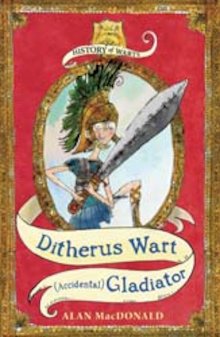 A funny short novel with plenty of black and white illustrations. There are loads of silly names, such as Emperor Porcus Maximus. It is great for younger, more confident readers or older reluctant readers.
Suitable for: boys; girls; 7-11 year olds; more able readers; reluctant readers
Little Leap Forward: A Boy in Beijing by Guo Yue and Clare Farrow (Barefoot, £9.99 HB)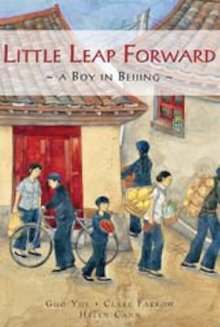 A lovely book with beautiful, full-page colour pictures about a boy growing up in Beijing during the time of the Cultural Revolution. It's an unusual and touching story – a window on another world.
Suitable for: girls; boys; 9-11 year olds; more able readers
Vikings: Warriors Age of Conquerors by Philip Wilkinson (Carlton, £14.99 HB)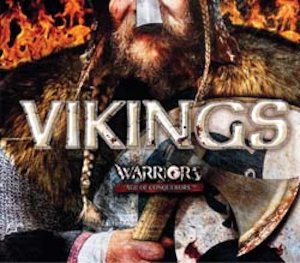 A very striking cover – complete with bloodstained axe – conceals a traditional fact-packed book with some pop ups and lift-the-flap extras that will delight Viking fans.
Suitable for: girls; boys; 9-11 year olds
Grim Gruesome Viking Villain: The Cursed Sword by Rosalind Kerven (Talking Stone, £5.99 PB)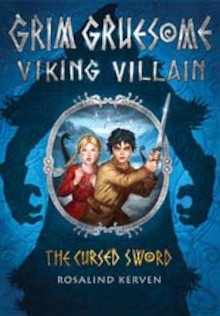 The story of Bjarni, and how he – with the help of a magic sword – sets out to raise enough treasure to win the girl he loves. But, the treasure belongs to Grim Gruesome, a villain who has Vikings quaking in their boots.
Suitable for: girls; boys; 9-11 year olds; more able readers