Read a selection of reviews of children's fantasy books.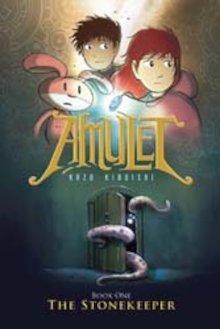 The Stonekeeper: Amulet by Kazu Kibuishi (Scholastic, £7.99 PB)
After their father's death, Emily, Navin and their mum move into an immensely spooky ancestral home. When their mum is kidnapped by tentacled beasts, the children follow her into an astonishing underground world…
This is the first graphic novel I've properly read right through – and I was impressed! The characters, robots and creatures are convincingly illustrated, with the exception of the mother who is rather squished looking. The writing, though of necessity, sparse, is good. But it is the settings that really did it for me. The kind of fantasy landscapes, so easy to mangle with words, come across fabulously in the artwork. Bring on Book Two!
Suitable for: girls; boys; 9-11 year olds; reluctant readers; more able readers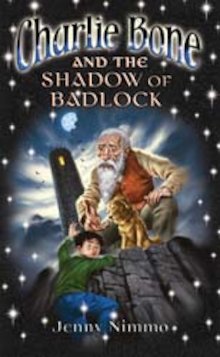 Charlie Bone and the Shadow of Badlock by Jenny Nimmo (Egmont, £5.99 PB)
This is the latest in the Charlie Bone series. The idea of a boy who can enter photos and paintings is a great one, and his hometown is a wonderful mishmash of ordinary and magical shops and houses. This time, Charlie is dragged into the grim world of Badlock where his ancestor, the giant Otus, is being kept captive by the evil Count Harken. And at Bloor's Academy, magic skulduggery is being planned. A rich offering of characters and settings – it made me want to go and read the earlier books as well!
Suitable for: girls; boys; 9-11 year olds; more able readers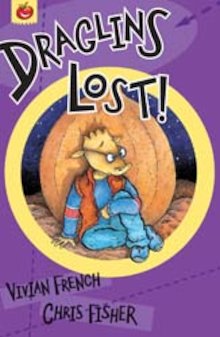 Draglins Lost! by Vivian French (Orchard, £3.99 PB)
Vivian French's Draglins series follows the antics of a family of miniature dragons who live in Under Shed – under the noses of gigantic Human Beanies, terrifying chats and dangerous dawgs. To them, an onion is something you can hide behind. Some of the young draglins are brave and foolhardy, whereas others are cautious and shy. All of them are very much like other children that the readers will know. Good-sized print and short chapters make Vivian French's series accessible reading for young children. A book with its heart in the right place.
Suitable for: girls; boys; 7-9 year olds; reluctant readers; reading aloud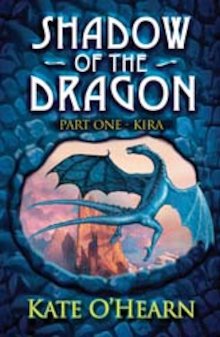 Shadow of the Dragon: Kira by Kate O'Hearn (Hodder, £6.99 PB)
A satisfying first book of a trilogy. The anti-girl injustices of the First Law are energetically challenged by Kira, while in another part of the kingdom, her brother Dane is dragged against his will into the horrors of war. There are ferocious two-tailed dragons and an incompetent, but kind-hearted wizard thrown in for good measure. The bad things that happen to the characters manage to be exciting without being horribly harrowing, and I bet that every single reader will wish they had a telepathic fox like Onnie in their lives!
Suitable for: girls; boys; more able readers; 9-11 year olds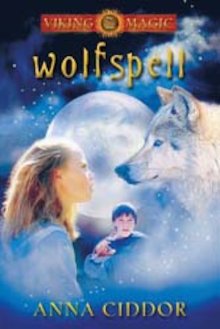 Viking Magic: Wolfspell by Anna Ciddor (Allen and Unwin, £5.99 PB)
Oddo and Thora are two children from very different Viking families. In the first book, Thora struggles with being the only one in her family not able to do magic, while Oddo's unexpected spell-casting abilities get him into trouble with his farming parents. Now they are faced with the threat of eviction if they can't find a way to pay new taxes, as well as dealing with an evil neighbour who has been sneakily moving the boundary stones and stealing their land. The combination of solidly-researched Viking details with a spice of magic makes for a good, satisfying read.
Suitable for: girls; boys; 9-11 year olds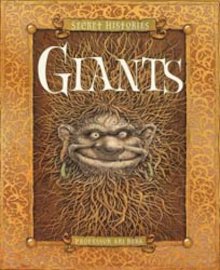 Secret Histories: Giants by Ari Berk (Templar, £12.99 HB)
Encyclopaedia Britannica was never like this! The (ironically) small print and packed pages make this gorgeously illustrated secret history a challenging, yet appealing, read. A visual treat and a browser's delight.
Suitable for: girls; boys; 9-11 year olds; reluctant readers; more able readers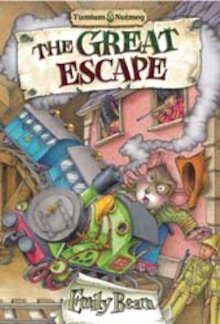 Tumtum & Nutmeg: The Great Escape by Emily Bearn (Egmont, £5.99 PB)
A beautifully produced book in which two quiet mice have their peace thoroughly upset by a noisy general, ballerinas on pogo sticks and a family of naked gerbils.
Suitable for: girls; boys; 7-9 year olds; reading aloud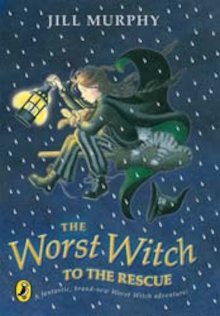 The Worst Witch to the Rescue by Jill Murphy (Puffin, £4.99 PB)
This instalment in the popular series finds Mildred Hubble back at Miss Cackle's Academy with a surprising holiday project under her school belt. Jill Murphy's artwork suits the story perfectly.
Suitable for: girls; 7-9 year olds; reading aloud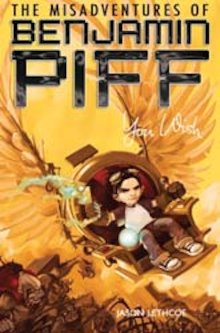 The Misadventures of Benjamin Piff: You Wish by Jason Lethcoe (Stripes, £5.99 PB)
Though aimed at boys, this book's plucky hero, thoroughly bad baddies, and the conflict between the Wishworks and Curseworks Factories will appeal to adventure-loving girls, too. Great illustrations and cover.
Suitable for: girls; boys; 9-11 year olds; reluctant readers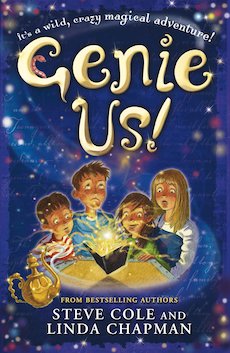 Genie Us! by Steve Cole and Linda Chapman (Red Fox, £5.99 PB)
Four step-brothers and sisters find themselves involved in a different kind of home educating. A bookworm called Skribble teaches them how to be genies – but he has a secret agenda!
Suitable for: girls; boys; 9-11 year olds