Following the tragic case of 'Baby P', Jessica Webber, Proprietor of Toddle In Private Nursery in Colne, shares her concerns about the current care system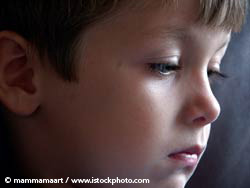 When the Government introduced the Common Assessment Framework (CAF), I initially saw this as a positive step towards safeguarding children and promoting a positive environment for them. Surely, such a consistent approach would prevent any loopholes and provide an open and honest arena for the exchange of information between professionals dealing with a particular child. However, on closer inspection of the CAF, it would seem that all is not quite so straightforward.
During our recent Ofsted inspection, in which we were rated good in all aspects, we had a discussion with one of the inspectors regarding our multi-agency links, and were surprised to learn that, although those involved with the care of our children are all professional bodies who maintain confidentiality between themselves, any involvement regarding a child, should not take place unless authorised by a parent or carer.
However, on closer inspection of the CAF, it would seem that all is not quite so straightforward
Previously, health visitors may have contacted us to ask about a certain child attending nursery, whether it be their consistency of attendance, appearance, development skills or general well-being. We then provided feedback and worked as a team to promote the child's welfare.
However, as informed by Ofsted, this approach is seen to be unethical and may be against the wishes of parents. The guidelines of the CAF seem to confirm this line of thought.
On several occasions in the past, and in line with the CAF guidance, we have approached parents with regard to various issues, including the general welfare of a particular child who attended nursery with poor hygiene and health issues, and on more than one occasion, relating to the developmental delay of the children, with a view to involving other agencies. Each time, the parents removed their children from our care and took them elsewhere, sometimes to settings whose reputations for experienced care are of a lower standard.
Health visitors have contacted our setting to enquire as to the well-being of these children, only for us to inform them that they are no longer in our care. If we are aware of their new setting, we can inform the other professional agencies of this, but in some cases we do not have this information and the child runs the risk of falling through this particular loophole.
Therefore, from a business point of view, and in a time of financial uncertainty, we predict many private settings whose income relies on maintaining maximum numbers of places, will deliberately avoid instances where parents need to be approached on certain issues regarding their child, for fear of their place being terminated.
On the one hand, we are encouraged to promote positive relationships with parents and on the other, we may for example, be seen to be questioning their parenting skills.
I also feel that, although most staff are well-qualified and experienced childcare professionals, some would lack the confidence required in initiating aspects of the CAF process, many having little or no experience in dealing with other professional agencies. And, although most are conscious of not making superficial judgements, there are bound to be individuals who do, and who are often 'too keen', to initiate the CAF procedure.
Additionally, as anyone working with young children will be aware, staff already have huge time constraints within their working day with observations, planning, assessment, records of achievement, IEPs, communicating with parents and so on, without even mentioning the supposed main focus of their job – the caring, nurturing and education of children. Taking responsibility for initiating and following the CAF process is not only a further pressure on their limited time for administration issues, but also an overwhelming burden of responsibility for individuals who are often already overworked and underpaid.
Although we endeavour to respect the wishes of parents at our setting, surely, as is glaringly obvious in the case of 'Baby P', among others, often the needs of the child override any wishes of the parent.
Many concerns could be easily addressed and rectified by one simple phone call, rather than the 'hammer to crack a nut' approach that the CAF seems to propose.
I believe that the introduction of the CAF is somehow to lessen the workload and responsibility of Social Services by distributing a 'case' between many agencies, and I cannot help but think that this will by no means resolve the problems identified recently again in the media. 