Fundraising ideas for you and the children to enjoy in your setting
Advertise your fundraising event
Provide the children with a large sheet of card and help them to create a poster advertising your next fundraising event. Encourage them to label the poster with relevant information, for example, where, when and why the event is taking place. Help the children to use big, bold writing to label the poster and encourage them to decorate it with eye-catching colours or patterns. Display the poster to inform parents and locals about your fundraising event.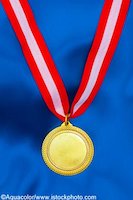 Fun day festival
Invite families to help organise a fundraising 'Fun day festival'. Make fun the aim of the festival by devising a wide variety of 'pay to play' games, activities and challenges for visitors to enjoy. Help the children to make giant 'Well done badges'; 'Certificates of excellence' and 'Gold medals' for participants and winners of each activity. Alternatively, help the children to make silver cups and trophies by covering tubs, pots and cartons with silver foil. Organise a 'Fun day ceremony' at the end of the festival to present the cups and trophies.
Use the Little Miss Fun character to help motivate the children in the fun day preparations and base the activities on the Red Nose Day fundraising theme of 'Do Something Funny For Money'.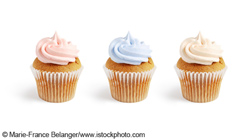 Great big cake sale
Invite parents, carers, friends and family of the children in your setting to help bake cakes for a fundraising cake sale. Encourage the children to use the Mr. Men characters to help prompt ideas for cakes, for example, large chocolate cakes for Mr. Greedy; miniature sponge cakes for Little Miss Tiny; white-iced cakes for Mr. Snow; uneven rock cakes for Mr. Messy; yellow-iced cakes for Mr. Happy; raisin cakes for Little Miss Dotty and cakes with star-shaped decorations for Little Miss Star.
For everything you need for Red Nose Day in your early years setting, check out Red Nose Day You can order your early years kit and download learning activities and fundraising tools from the Resource Bank. Get ready to Do Something Funny For Money on Red Nose Day.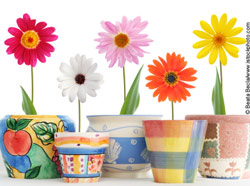 Recycle sale
Help the children to recycle old plastic flowerpots by decorating them with acyclic paints and selling them at a fundraising event. Acrylic paints will not stick to plastic pots unless they are spotlessly clean, so invite parents into your setting to help the children prepare the pots for decorating by cleaning them in warm soapy water. Make sure that the pots are rinsed well and dried thoroughly using a clean cloth. Show the children a variety of different painting techniques to decorate the pots, for example, sponge printing, stencilling, freehand painting, finger painting and splatter painting.
Alternatively, suggest different decorative styles and patterns, for example, stripes, swirls, dots, crosses and spots. Raise extra funds by helping the children to plant bulbs, herbs, plants or seeds in the pots and selling them complete with things to grow.