Discover how the 2008 Junior Ed PLUS Guest Editor got on when she swapped the classroom for the press room…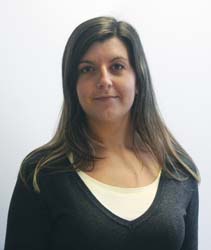 My guest editor journey began with no preconceptions, other than the fact that I was going to have a once-in-a-lifetime, knock-your-socks-off experience. I don't think anybody can really comprehend just how much being an editor involves until you have experienced it first hand. So, I arrived at the Scholastic offices with an open mind, ready for it to be filled with Junior Ed PLUS delights. But, I really had no idea as to what lay in store for me within the walls of Villiers House…
Day 1: Welcome to the world of publishing
I was not to be disappointed. From beginning to end, I was shown the very best in kindness and hospitality, from a beautiful catered lunch on the first day, through to being wined and dined at a classy restaurant in the evening.
Much of the first day was spent investigating how the Scholastic magazines are put together – from mapping out pages for articles to commissioning writers and artists, colour schemes, advertising and printing schedules. While my brain was totally bombarded by the end of the day, it certainly made me appreciate how much teamwork, preparation and hard graft is put in to each and every issue.
This is when the panic set in. Did I have what it took to be a guest editor? What if I didn't have enough good ideas? Would Junior Ed PLUS' Editor, Michelle, rue the day she chose me? I hoped that by the following day, I would have sufficient inspiration to fill the magazine to the hilt with educational treats.
The guest editor experience has been a learning curve in so many ways…I have learned so much about myself, both as a professional, and as an individual
Day 2: Planning my own issue
My second day at Scholastic was everything I could have hoped for in terms of support and encouragement. I discovered that the theme for my issue would be 'drama and the theatre'. This pleased me immensely due to my own experiences as a singer, dancer and actress before becoming a teacher. I also knew, having used drama regularly within my own teaching, what an integral part it could play within the curriculum in terms of enhancing learning and understanding. I couldn't wait to share my thoughts with the team. That's when the ideas really started to flow!
The morning passed far too quickly and the afternoon saw many discussions and deliberations. I went home buzzing from the two days I had spent in Leamington Spa, genuinely pleased with what we had achieved as a team and thoroughly excited about starting work on my articles. Throughout the following months, Michelle and Kirstin (Assistant Editor) maintained regular contact with me, keeping me up to date with developments and making me feel completely involved in the editing process.
Day 3: The return
Before I knew it, the October half term was upon me, and I was returning for my final day in the Scholastic offices. Much of the morning was spent looking at the finished articles in print; they looked absolutely fantastic. The layout and artwork was stunning, and I was overwhelmed to see everything we had discussed finally coming together, and beginning to look like a real magazine. Again, the day flew by, and after another wonderful lunch, attending a proofs meeting with Michelle and putting the final touches to my articles, it was time to bid a fond farewell to the Junior Ed PLUS team.
Personal success
The guest editor experience has been a learning curve in so many ways, and I cannot thank Scholastic enough for giving me this wonderful opportunity. I have learned so much about myself, both as a professional, and as an individual with hopes, aspirations and ambitions. We encourage children to reach for the stars, take risks and take pride in their achievements. Teachers have to be prepared to be positive role models and demonstrate that we ourselves are still willing and able to do this if it is to have any real impact on the children we teach. I came, I saw, I edited. And I loved every minute of it!
Would you like to be our 2009 Guest Editor?
If you work as a Key Stage 2 teacher and would like the chance to share your enthusiasm with others, then we want to hear from you. To apply, send your details and a brief description as to why you think you should be our next guest editor, to: Guest editor, Junior Education PLUS, Villiers House, Clarendon Avenue, Leamington Spa, Warwickshire CV32 5PR or email junioredplus@scholastic.co.uk Deadline for entries is 31 May 2009. (Please provide daytime contact details.)
Terms and conditions
As guest editor, you must be prepared to come to our offices in Leamington Spa for two days during the week commencing 27 July 2009 (school summer holidays), and then one day during the October half term. We will pay all expenses related to being guest editor including travel, accommodation and meals. As guest editor, you will be expected to be available and willing to comment on your involvement. Deadline for entries is 31 May 2009