Northumbria University has been offering the BA (Hons) Learning in Families, Schools and Beyond as a campus based programme since 2003. They have now launched a distance learning option…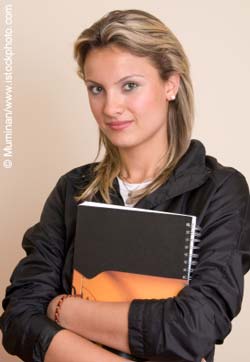 Northumbria University has now launched a distance learning option for its BA in Families, Schools and Beyond
Northumbria University has been offering the BA (Hons) Learning in Families, Schools and Beyond as a campus based programme since 2003. Having produced a stream of graduates who have achieved significant career promotion as a result of their successful course completion, and experiencing sustained demand for the programme, a distance learning option was launched. This has been a huge success and is now about to enter its third year with national students having experienced the same exceptional success as our local students.
We place a strong emphasis on working closely within communities and our distance learning courses provide a flexible option making the learning more accessible to Para-professionals already working in schools, children's centres, family settings and in the community as well as those wanting to work in these settings.
One of our students, Vicky Jackson chose to study BA (Hons) Learning in Families, Schools and Beyond for a number of reasons. She said: 'The course is accessible and taught part-time and the element of distance learning has enabled me to continue working whilst studying.'
Prior to studying for this degree, Vicky worked at Tyne Metropolitan College, in North Tyneside, as a learning mentor which involved raising students' aspirations to consider Higher Education. Since starting the degree, Vicky has taken on a new role within the college as a Trainer in Skills for Work.
Vicky says: 'The experience I have gained from working with adult learners and within the community, as well as the nature of the degree, has definitely helped me secure this job.'
'This degree explored family, community and adult learning which are all areas I am interested in learning about and gaining experience in to enable me to move into a career of working with adult learners.'
"The fieldwork experience really gave me an insight into learning which I could never have gained from a textbook; this connected the learning and made it real.'
When asked where she thinks she will be in her career in five years time, Vicky said: 'I will have completed my PGCE and be making a difference to children's lives by working with parents to raise the profile of the impact of positive parenting.'