You've been waiting patiently, but now the winners of the 2009 Fairytale Kingdom competition can be revealed…
Well, the time is finally here to announce the Fairytale Kingdom winners. First off, we'd like to say a big THANK YOU to everyone who entered. We had no idea that so many schools were taking part in the project – and to see all the journals was truly touching.
But, of course, there is only one first prize. And the Fairytale Kingdom 2009 winner is Asha Gilbert and Western House Primary School in Slough.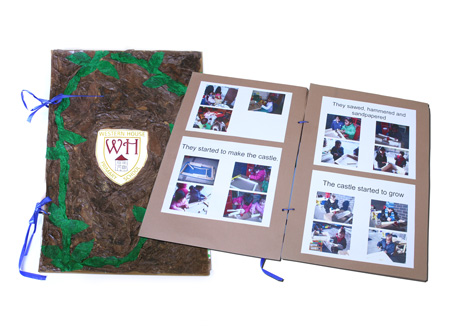 Click on the image to see a larger version. Western House will also be talking more about their model in the September issue of Child Education PLUS.
The judges loved the whole-school effort that went into the project, and thought this was reflected in their journal. Each year group made a different building – seeing nursery children using tools to make the castle out of wood certainly surprised the judges! We also liked how new buildings were added to the kingdom, such as the fantastic Jack and the Beanstalk model by Year 5 and Year 6's brick house for the Three Little Pigs. A big congratulations to Western House and we hope you enjoy your prize of £5,000 of education resources, courtesy of NES Arnold!
Now, originally we said there was only going to be two runners-up, but the judges were split between four entries. So rather than let two schools miss out, we've decided to have four runners-up! In no particular order, they are:
Sharon Watling and Team FK (comprising of Kea Collier, Joe Jacques, Jack Rushworth, Chloe Sayer and Scott Whittell) at Eaton Primary School
The judges loved the excellent use of child-led activities and the strong voice in the journals. The additional details, such as welcoming new members to Team FK, added a lovely personal touch.
Sandra Smirk and Years 1 and 2 at The Dingle Primary School in Crewe
The Dingle's journal was very comprehensive and, like Western House, included other buildings. The judges especially liked the cobwebs on Sleeping Beauty's castle. We pity the poor prince who has to fight through them, though!
Class 3 at Edenham C of E Primary School in Lincolnshire
This entry stood out for the simple reason that each child in the class made their own model for each part of the build. Imagine the space needed to store them all! How could such a feat be ignored? It couldn't, and it wasn't!
Joyce Bramley and children at Overfields Primary School in Middlesbrough
This entry was sent in as a PowerPoint, so is available to view below. The judges admired the creativity and how local buildings inspired the scene. The clever twist on Rapunzel's 'tower block' was excellent.
(Each runner-up wins £250 of children's books.)
Our thanks again to everyone who took part in the competition and made the whole project so magical. And it might be worth watching out for other projects like this in the future, but we'll say no more for now…