Are you stuck for an idea? Here are some ideas to try out in your classroom. Whether you are looking for a circle time starter or a pre-assembly activity, you're bound to find an idea to try out.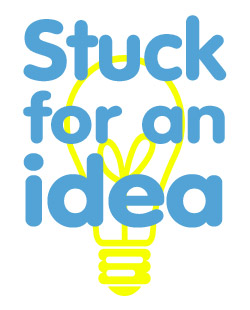 Can your class guess how long a minute is? Challenge children to put up their hand when they think a minute has gone by, and use a stop watch to announce when the minute is up. Children will be surprised how long a minute actually is! Explore all the different things you could do that will last about a minute.
Start each day with a statement on the whiteboard and let the children decide among themselves if it is 'true' or 'false'. This is a great way to get children talking and exchanging views. Then, get your class to give a show of hands for each option and talk about their reasons for voting. End by revealing the answer!
Give each child a word of the week. They then must go away and find out as much about their word as they can – or collect things that they might associate with that word. For example, the word could be 'beach'. Then have a class 'show and tell' session at the end of the week.
Sit in a circle and get one child to say the first word that comes into their head. The next child has to think of a word starting with the last letter of the previous word. For example, the first child says duck, the second child says kite and then the next child has to think of something beginning with 'e'. Words could be restricted to topics to make it more tricky.
Explore fairytale dilemmas by holding your own court session
Sing a popular nursery rhyme or playground chant… but miss out all the words that begin with a certain letter. It's harder than it sounds, so will take a bit of practice. This can make for a fun end-of-day challenge… especially if the children have to guess which 'letter' you are missing out each time.
Photocopy a set of simple images or photographs and then cut each into quarters. Give every child in your class a quarter of one of the pictures and challenge them to find the three other children who will complete their picture. This is a good ice-breaker game and one that is ideal for emphasising team work!
Take the children on a colour walk around the school grounds. Decide on a specific colour beforehand and then get the children to record (on paper or digitally) all the things that they spot which features a shade of that colour. This can make a great stimulus for poetry writing and art.
Explore fairytale dilemmas by holding your own court session (Who stole the golden egg? Did the Big Bad Wolf really gobble-up Grandma?). Children can take on the key roles of judge, jury, witness and the accused, and work through the different angles of the scenario to come up with their own verdict. Will it be guilty or not guilty?
Sitting in a circle, get one of the children to roll a ball to another child. They should then say something about the person they have chosen. For example, 'I have chosen Emily because she likes reading books.' The child with the ball then chooses another child in the circle, and so on.