A selection of books suitable for ages seven to 11 set in countries around the world…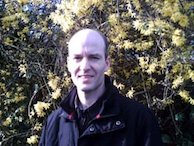 Richard Monte studied history at London University and worked as a newspaper journalist before taking up bookselling and freelance writing. While travelling around Poland with his family, he gathered inspiration for his second book for children, The Dragon of Krakow and other Polish Stories (Frances Lincoln, £4.99 PB). Richard lives in St Albans with his Polish wife and two children.

''To be happy on earth, one must copy the heavens. I propose to build a palace with seven pavilions protected by the seven heavenly planets…''
The Seven Wise Princesses by Wafá Tarnowska (Barefoot, £14.99 HB)

These words (see quote, above) are spoken by Shida the master builder and painter in Wafá Tarnowska's version of 'Haft Paykar', a medieval Persian poem completed by Nizami in 1197. The seven pavilions, each of a different colour, are to house seven beautiful and wise princesses who each tell stories, rather like Scheherazade in The Thousand and One Nights. Numbers, colours and nature symbols are used to weave stories of unrequited love, self knowledge, virtue and wisdom. The resulting tapestry glitters with all the splendours of the Orient, in this exquisitely-designed and challenging book.
Suitable for: boys; girls; older readers; more able readers.
The Ogress and the Snake and other stories from Somalia by Elizabeth Laird (Frances Lincoln, £5.99 PB)

Somalia, frequently plagued by drought and civil war, is not a country immediately associated with magical folk tales. This collection, gathered on Elizabeth Laird's travels in Somalia and Jigjiga, the capital of the Somali region of Ethiopia, includes fables explaining why the raven is black and how the dog came to be man's best friend. There are also fantastic stories featuring a wicked ogress, a jealous fox and even a head that exists apart from its body! Told in a graceful, light-hearted style, this unusual collection is perfect for reading aloud in the classroom.
Suitable for: boys; girls; younger readers; reading aloud.
Torn Pages by Sally Grindley (Bloomsbury, £5.99 PB)

Liddy's mother and father have died, leaving her to care for a young family. The hot African Sun has baked the soil in the garden dry, making it impossible to clear away the weeds and grow food, and even her Grandma Motsie is against her. Liddy's only solace is the journal her mother left – a collection of pithy philosophical meditations on life, left to help Lydia through difficult times. But, one day Lydia finds some of the pages are missing. Sally Grindley's beautiful, haunting book ultimately offers a glimmer of hope in a country where disease and grinding poverty are common place.
Suitable for: boys; girls; older readers.
The Secret of the Black Moon Moth by John Fardell (Faber and Faber, £6.99 PB)

A remote tropical island in South-East Asia is the setting for this adventure story. With five child investigators and cartoon-style illustrations, it is reminiscent in some ways of The Famous Five. In this volume, we follow the intrepid young detectives deep into the sweltering rainforest with a group of scientists investigating an archaeological site. It's the children who have to save the day and in the process solve the mystery of the Black Moon Moth. This is a fast-paced, gripping read that poses a host of questions about the origins of prehistoric man.
Suitable for: boys; girls; older readers.
Then by Morris Gleitzman (Puffin, £5.99 PB)

Anyone who has read Morris Gleitzman's Once (Puffin, £5.99 PB) will immediately recognise this sequel, also set in Nazi-occupied Poland. It shows how far ordinary Poles would go to shelter Jews. And, through the character of Zelda comes another dilemma. If you detest the Nazi regime and all it stands for, can you ever learn to love your Nazi parents? The madness of war in all its depravity, seen through the eyes of a child, is truly shocking. But, amid all the suffering and sorrow, there are touching and funny moments and in the end it is the two children who offer a glimmer of hope.
Suitable for: boys; girls; older readers.
Don't forget to visit our 'Giveaways' section for a chance to win the books featured here!
Don Quixote by Miguel de Cervantes, retold by Martin Jenkins (Walker, £16.99 HB)

The famous tale of the deluded 16th century Spanish gentleman is superbly retold for children by Martin Jenkins, with fabulous illustrations by the inimitable Chris Riddell. Quixote has rarely looked better.
Suitable for: boys; older readers; more able readers.
Wishbones: A folk tale from China by Barbara Ker Wilson (Frances Lincoln, £6.99 PB)

With magical fishbones that can make dreams come true, this new paperback edition of a colourful Chinese folk tale reads like an oriental 'Cinderella'.
Suitable for: girls; younger readers; reading aloud.
Samurai Kids: White Crane by Sandy Fussell (Walker, £5.99 PB)

This is an unusual story of six Japanese children with varying disabilities, learning to be Samurai warriors. A combination of fast action, vivid symbolism and gentle Zen philosophy.
Suitable for: boys; older readers
The Great Green Monster by Maggie Pearson (Barrington Stoke, £5.99 PB)

A short philosophical tale in which a brave African boy defeats the green monster who ate all the people in the valley, only to discover that even he cannot outwit death.
Suitable for: boys; girls; younger readers; reluctant readers.
Roman Diary by Richard Platt (Walker, £14.99 HB)

A lively and revealing look at the Roman Empire as seen through the eyes of a young Greek girl. Cartoon-style pictures bring out the cruelty and pathos of everyday life in Ancient Rome.
Suitable for: boys; girls; younger readers.