Reassess the way you engage with your class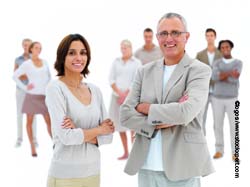 'Only connect', the rallying call of a character in EM Forster's Howard's End, serves as a good motto for teaching. Gone are the days when we saw our class as a room full of empty vessels into which we need to pour knowledge. Our understanding of the way children actively construct their own learning has highlighted the need for us to make connections to, and within, this process. In the second part of my 'Teacher MOT' series, I will explore the benefits of reevaluating the way teachers engage and connect with their class.
What's vital is that lessons start with a clear depiction of what they will focus on, exposing children to the path ahead
Clarify to motivate
From the outset of a lesson, we need to be explicit about what we are going to do and how we will know we have got it. These are sometimes called 'objectives' and 'success criteria' or WALT (What Are we Learning Today) and WILF (What I'm Looking For) – although I do like to use the word 'goal' a lot. What's vital is that lessons start with a clear depiction of what they will focus on, exposing children to the path ahead. This both secures children and also enables them to navigate their own learning. Try to keep objectives short and succinct, with a particular focus on enabling children to check their own learning as the lesson progresses.
Intrinsic motivation
I am a fan of stickers, but such rewards are no substitute for finding the connection between what children are learning and the intrinsic motivation – the things within that piece of learning that make it worthwhile. When connecting children to new learning, it is possible to find motivation in the simple connection of clearly telling them what they will be able to do by the end of the session. If they are learning a grid method of multiplication, telling them: You will be able to take any two digit numbers and multiply them, heightens the sense of expectation. If it is a descriptive paragraph, say: You will have described two story settings.
When making a promise regarding what will be learned in a lesson, it's even better if you can number it. Telling children: You will know five ways to boost your story writing, gives a smart target for learning.
Subscribers can read the rest of this article and discover more of Huw's great ideas for ways to review your teaching. If you're a non-subscriber, take a look at the reasons to subscribe.
Check out last month's article that discusses thinking as a learner.
Next month: Question-friendly classrooms