Children should be seen, heard and reasoned with
21 May 2009
Add to My Folder
This item has 5 stars
of a maximum 5
Rated 5/5 from 1 rating (Write a review)
Sir Jim Rose's report, published at the end of April, highlights the importance of teaching speaking and listening skills, as well as reasoning and thinking skills, in primary school – quintessentially, argues Emma Worley, the very skills that Philosophy equips children with.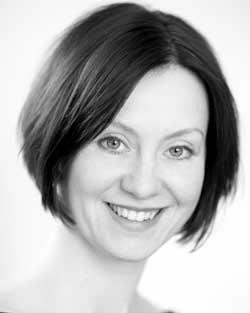 Emma Worley believes Philosophy has a place in the primary school curriculum.
Sir Jim Rose's set of suggestions for revamping the National Curriculum earlier this month highlighted the need for ways to develop listening and speaking skills – as well as learning and thinking skills in the under 11s. Philosophy is the best tool to teach these skills to really young children.
It may surprise some to learn that Philosophy is increasingly being sought in British primary schools on an, as yet, informal basis, as a way to partly ameliorate a testing-obsessed educational regime which many worry encourages rote-learning instead of appreciation of any wider intellectual picture.
My company, The Philosophy Shop teaches philosophy-based skills to young children. We have seen a marked increase in demand for our services, as teachers and parents start recognising the powerful impact exposure to philosophical thinking brings to primary school age children.
Looking closely
Let's look a little closer at Jim Rose's recommendations on literacy. It mentions 'talking clearly and confidently about their thoughts, opinions and ideas, listening carefully to others so that they can refine their thinking and express themselves'.
A parent of a ten-year-old child at St Winifred's Primary School in South London comments: "My child is absolutely loving philosophy and he really looks forward to the sessions. As a child who struggles to write neatly, the fact he is judged in philosophy primarily on his oral skills is a real bonus, and already we are seeing an increased confidence."
Similarly, a parent from a child at Sandhurst Primary School says, "Our son has greatly enhanced his understanding of problem solving and more importantly acceptance of differing points of view."
Early age
"My son has grown in confidence since taking part in the sessions – and while it may be a coincidence, he has made faster than expected progress in his schoolwork, too."
Meanwhile, a study in 2007 by Dundee University suggested that Philosophy promotes key speaking and listening skills when engaged in at an appropriate early age. The study found that children increased their participation in classroom discussion, and teachers doubled their use of open-ended questions over a six-month period. The study flagged communication, confidence, concentration and social behaviour as areas where they noticed significant improvements.
Parent Truda Spruyt comments: "My son has grown in confidence since taking part in the sessions – and while it may be a coincidence, he has made faster than expected progress in his schoolwork, too."
Let's not forget that, according to Jim Rose, over and above everything else, primary schools are about instilling life long learning. Key to this: providing children with the skills to learn effectively, so 'they can plan, research and critically evaluate, using reasoned arguments to support conclusions', as well as 'think creatively, making original connections and generate ideas' and 'consider alternative solutions to problems'. These are all skills that Philosophy excels in: critical thinking skills.
Supporting views with reasons
The Dundee research showed that children who had been given some Philosophy skills were twice as likely to support their views with reasons. The research also underlined the fact that confronting such core Philosophical debates as the nature of existence, ethics and knowledge can raise children's IQ by up to 6 points.
Eugene Romain, a teacher at Grinling Gibbon's School in South London notes, "Children grow in confidence when they realise that the primary resource for the group is not regurgitated fact, but rather their own independent opinions. Their delight and absorption in coming to use their analytic skills is obvious, and their quick adaptation to the individuality and originality that real thinking requires is impossible to miss."
Eugene also thinks children widen their sense of the scope of thinking, adding "it is notable how comfortable they become with the ambiguous, the open-ended and the unknown [as a result]".
For more information about the 'Philosophy in Primary Schools' programme and its services across the UK, visit www.thephilosophyshop.co.uk.
And, true to Jim Rose's ambition of instilling in children skills to engage in life-long learning, when children in the study left primary school (despite not having access to more philosophy during this period) their improved reasoning and thinking skills were sustained for a further two years into secondary school.
Surely now in the light of the Rose findings, and growing debate in British society about the value of education, it's the right time to see if Philosophy could also help the nation's primary school to develop such literacy and critical thinking skills.