In our exclusive feature, Chris Woodhead tells us why he believes that we will never have a Literacy Strategy that really works until we have a change of Government.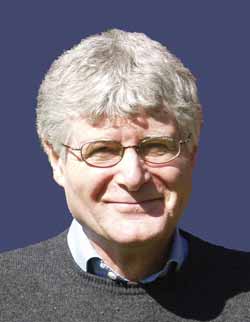 Former Chief Inspector, Chris Woodhead
In the early nineties I spent a morning in a small primary school buried in deepest Cornwall. Two things impressed me: every child could read at or beyond the level expected of children their age, and the teachers were enthusiastic devotees of what has become known as 'synthetic phonics'. I asked them about their commitment to phonics. "We are too far from anywhere," they said with a smile, "the advisers leave us alone and we do what we have always done."
Most teachers in the schools I visited as Chief Inspector did not have this confident, pragmatic approach. When Ofsted surveyed reading standards in inner London primary schools, many teachers said they did not really know how to teach reading. They had had lectures at college on whole word, look and say, shared reading, real books, psycholinguistics, and the rest. They had been told that phonics was a boring anachronism, guaranteed to put children off reading for life. But nobody had told them what to do in the classroom. Perhaps this is why the inspectors saw so little teaching of reading and so few children learnt to read.
Ways have to be found to empower parents, and to enable them, as consumers of education, to challenge mediocrity and failure.
That survey led to the National Literacy Strategy. If you believe the test results (which I no longer do), more children now learn to read. Yet 20 per cent or so continue to leave primary school unable to read well enough to deal with the demands of the secondary school curriculum. Why is this, when so much effort and money has been poured into the Literacy Strategy? There are two answers to this question.
The first is that, methodologically, the strategy has been a mess. David Blunkett did not understand the importance of phonics. He did not want to upset the so-called experts. So we had a fudge. Phonics was emphasised, but within the context of every other approach. Gradually, as more and more evidence emerged to show that synthetic phonics worked, the Government strengthened the focus on phonics. Years, however, were wasted. Even now the Strategy is marred by misunderstandings and an unhelpful eclecticism.
The second is that there are 20,000 primary schools in this country. Ministers might decide they want to implement a particular approach. In practice, particularly when the issue is as emotive as phonics, it is very, very difficult to change classroom practice.
A Desolation of Learning: Is this the education our children deserve? by Chris Woodhead, published by Pencil-Sharp Publishing Ltd priced £16.99 (ISBN 978 09562 57307). Available from www.politicos.co.uk and all good bookshops
Leopards do not change their spots. Mr Balls is committed to Labour's top down centralist approach. Nothing will change while Labour is in power.
The key question which I raise in my new book, A Desolation of Learning, is whether Mr Cameron, if he were to win the next election, understands why centralist approaches have, with literacy as with so many other aspects of education, achieved so little.
Does this mean that I would agree with the pleas of the teacher unions that teachers should be trusted to deliver? In a sense, yes. I have never believed that micro-management works. Neither do I think we should return to a world where teachers are free to do whatever they want however little their children learn. Trust has to be earned. Ways have to be found to empower parents, and to enable them, as consumers of education, to challenge mediocrity and failure.