Writing on location can bring the sort of insights to written work that just aren't possible in the classroom, says Brian Moses
Starfish are golden stars having a break from the night sky (Rachel)
This wonderful idea from Rachel came out of an exploration of rock pools during a class visit to the beach, where we found stranded starfish waiting for the sea to sweep back in. It is a perfect example of the quality of work and creative writing which can arise from time spent writing on location.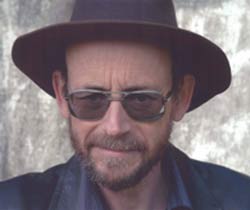 Before you go out and about, equip the children with a strategy for making notes. Go through the senses and find words and phrases that link with each one. Eg, how does the place make them feel?
Consider the writer's techniques – similes, metaphors, personification. Are there connections between this location and somewhere they've visited in the past? That is what writers do, they make connections. If the day is calm, then contrast it with a previous stormy occasion. Imagine what it would be like by night, or at a previous time in history.
The Sea: Other times it's greedy and ravenous, snatching stones in its jaws as well as snatching lives of men. (Rhys)
Had Rhys not observed the way in which pebbles are drawn back down a beach by the sea, then he may not have written in this way, or made an effective connection via the word, 'snatches'.
Hook the reader
Once words and phrases have been collected, consider how they might be used to best effect. Whether it is poetry or prose, the children's writing will be all the better for an intriguing opening line; one that reaches out and hooks the reader.
Anastasia described the sea as:
A relentless whisper in my ear. That's so right, and again, she had to be there to write like that.
Katchi's first line was rather enigmatic:
The sea hates people for their dreams. He went on to write about the sea as a destroyer of dreams if anyone challenges it.
Further Reading
Children's work – The writing featured in this article includes work from children at Stafford and West Rise Junior Schools in Eastbourne, Catsfield Primary School and Westfield Primary School. Read some more of the children's poems below.
'The Sea' by James Reeves was featured in Leaflet 2 of the September 2007 issue of Literacy Time Ages 9 to 11 – Oceans of verse, classic and modern. It also appears in The Works 7: Classic Poems compiled by Brian Moses (Macmillan, 978 03304 44248). Able Writers in Your School Developing the Potential of Gifted Children in Primary Schools: A Practical Guide for Teachers Brian Moses and Roger Stevens (Brilliant Publications, 978 19038 53993).
Read the poem 'The Sea' by James Reeves. Here the sea is compared to a dog, hungry when the sea is rough and sleeping when it's calm. The poem is an excellent example of an extended metaphor and children could write something similar, comparing the sea to other creatures such as a lion or a snake.
Effective ending
Remember, any piece of writing should have an effective ending, one that makes the reader smile or think, shiver or wonder. Rhys compared the sea to a lion and his ending makes the reader think. You can only stand and stare at the sea as it prowls back and forth, knowing that no one can cage it.
Ancient Britons quite often believed that places had their own spirits, and that they could pray to these spirits in times of trouble. Ask children to think about what the spirit of the place they are visiting might look like.
Make notes concerning what they see around them and how the different items might be assembled to form the spirit. The spirit of the forest has hair that is tangled with strands of ivy and a face that is knotted and gnarled. She wears a cloak of Autumn leaves and moves silently between the trees. Try to encourage a magical, mystical effect rather than just a list of what the spirit is made of. Use of the word 'made' (eg, her hair is made of ivy/her cloak is made from leaves) makes the spirit sound too manufactured.
Taking in the view
Views across a stretch of landscape can be particularly rewarding. Ask children to note down all that takes their interest: a field of cows – pinned like statues to a field; a road between hedgerows – two cars play tag where a road splits the fields; pylons – like motionless Martians standing on parade; a river – snaking its way to the sea.
The image of a meandering river as a snake may be an obvious one, but the art of the writer is to take something that is commonplace and give it a new twist. Instead of simply 'the river looks like a snake', Matthew writes:
Looking down on the river, twirling about,
Laying down a blue snake on the huge fields
Ted Hughes writes, in 'What is the Truth?':
And there's a ruined holy city In a herd of lying down, cud-chewing cows - Noses raised, eyes nearly closed They are fragments of temples – even their outlines Still at an unearthly angle
Real observation can bring fresh insights into what might at first appear rather ordinary.
Look out for a follow-up Halloween-themed feature by Brian in the September issue of Literacy Time PLUS.
Castles have immense potential, too, for stretching children's imaginations. The present is all around us but so are the clues that allow us to imagine what the castle was like in the past. A simple pattern can provide a framework for observation:
The castle once heard the thunder of firing cannons but now hears the sound of the bleeping foghorn. The castle once saw great warships approaching from the sea but now sees sailing boats and ferries.
Other comparisons can be made between the castle by day and by night, and between the different moods of the castle in summer and winter.
Consider, too, what makes a castle special. Write down ten things that help to make up the castle's unique atmosphere. Then compose a recipe poem for the castle. List recipe words – eg, take, mix, pour, blend, stir. Then combine this list with the children's observations to make the recipe. The example here is for a Napoleonic fort on Guernsey:
Recipe for Fort Grey
Take a sandy slipway. Add a glistening white tower. Sieve a shiny spiral stairway. Mix in a pinch of salty sea. Blend in a scattering of shipwrecks. Stir in a litter of life jackets. Fold in a faithful foghorn And a reliable radar. Put in a fluttering flag. Turn it out and there's Fort Grey!
As with all writing on location, it is important to review your writing when back in the classroom. In pairs, invite the children to read each other's work and suggest modifications. The work produced can then be used as model writing for future visits.
One more poem
by Conor Barden (age 10), West Rise Junior School, Eastbourne
The sea is a snake.
A snake that slivers silently across the earth.
Ssssss,
Hisses the sea snake at me,
Ssssss,
It fears me but still it wants me gone.
The cliffs are walls.
Walls of a powerful castle.
And the birds are the rulers.
I am an intruder.
Send out the scary snake.
Ssssss,
The sea hisses.
It winds around the rocky pools,
It slips over the rubble and pebbles.
The snake gnaws on the cliff with is sharp teeth.
It bashes and clashes until it falls.
White bumps all over the ground,
Like stale foam.
The snake growls with fury,
Terrible fury.
The walls open the gate,
A gaping chasm,
A hole that's not man made.
Ships gather to slay the sea snake but none prevail.
The sea keeps its secrets.
For now…At least…