Putting into practice the recommendations for phonics teaching should not cause teachers to panic – Bev Long explains why.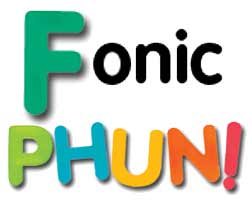 Ever since the Rose Review of 2006, phonics has been firmly on the agenda for the Early Years Foundation Stage and Key Stage 1 pupils. Word recognition techniques should be the first strategy used by early readers.
Practice makes perfect
Many teachers already teach phonics very successfully, having a secure understanding of the pedagogy and methodology applied to a good quality phonics programme, which itself will be 'embedded within a broad and language-rich curriculum' (1).
However, for others, teaching phonics explicitly appears a daunting task and the terminology confusing. But help is at hand: the old DfE Letters and Sounds document provides a glossary of terminology. And the trick to hearing and counting phonemes is to say words normally, without over articulation. This is a skill that needs practice. If teachers can't do it themselves, it's unlikely they'll be able to teach children to do it.
Children should not learn about initial, final and medial phonemes separately
Teachers of young children are in the privileged position of having a significant influence over the attitudes and behaviour of their children. My daughter's reception teacher, Miss Brown, could do no wrong. The only person ever to come close to her was 'Brown Owl', a few years later. What did they do that had such an impact? They knew their material, used active, hands-on approaches, were enthusiastic about the things they taught and believed children would succeed; consequently they inspired the desire to learn.
The same principles apply to phonics teaching. As long as teachers have a solid grasp of the subject area and appropriate methodology, teach systematically with rigour and pace, and pepper this with overt enthusiasm and the expectation of success, children are bound to acquire the necessary skills to become confident readers and writers.
Choosing a programme
The Rose Review advised the use of 'Systematic Phonics Instruction' and for schools to have fidelity to that programme. If teachers in different classes use different approaches and programmes, then continuity when children move from one class to another is difficult.
The gov.uk website has a section on phonics teaching and has published some self-assessment forms from publishers about their phonics resources, which were completed according to criteria set out by the DfE. They can be found here. This is a good starting point for reviewing your school's materials, but try new materials before making any changes.
Progression
The grounding for success in early reading begins long before children enter Reception classes, so good liaison with pre-school providers is crucial.
Before children begin learning phoneme and grapheme correspondences, they need to develop phonological awareness and be working and playing in environments where speaking and listening is central. It is at this stage they begin to increase their knowledge of words through dialogue; learn to enjoy language through rhythm, rhyme, alliteration and song; discriminate environmental, instrumental and spoken sounds; begin to blend and segment words orally.
A good phonics programme will suggest activities to develop all these aspects. One that begins solely with the recognition of phoneme grapheme correspondences is missing the vital foundations for success.
Phantastic fonics will be ffast and phun!
Pace and application
Phonics programmes will introduce a limited range of phonemes initially – enabling children to blend phonemes to make simple words or segment them for spelling. Children should not learn about initial, final and medial phonemes separately as this doesn't support the immediacy of reading or spelling.
After this, the remaining phonemes are introduced at a significant pace, including one graphical representation for every long vowel phoneme. Securing this knowledge early allows much more time to learn the range of common alternative spelling patterns for the phonemes throughout Y1.
Many teachers already have daily phonics sessions. However, these don't always actively involve all the children. The latest DfE materials recommend an explicit teaching sequence for the discrete sessions, where opportunities are provided for all children to take part.
After identifying objectives and success criteria for the session, the teacher revisits and reviews what the children have learned in previous sessions. Then there is a short but explicit teaching session. This will involve teachers modelling and demonstrating, rather than asking the children for their ideas.
At the next stage, the children all practise the skill/knowledge just learned, perhaps through a short game. The session finishes with a short application activity, where the children practise reading or writing, depending on whether the session focus was blending or segmenting. This allows teachers to assess the learning and use this information for future sessions.
This kind of formative assessment will support teaching and learning far more than laborious termly assessments. Teachers sometimes comment that children seem to know the phonics when they are being taught but are unable to apply this in a wider context. Building in application as part of the phonics session will help make the point of learning more explicit.
However, children need lots more opportunities to use this knowledge. Classrooms need to offer play-based activities that involve phonics skills, such as magnetic letters, treasure hunts and fishing games. The reading materials the children are exposed to should reflect their current knowledge, and there should be appropriate scaffolds available when they are writing independently.
With explicit teaching and lots of interesting and genuine reasons to practise and apply their skills, young children will love learning to read and write. Phantastic fonics will be ffast and phun. Move over, Miss Brown!
(1) Independent review of the teaching of early reading: Final Report Jim Rose, March 2006, p16.
The Letters and Sounds document can be downloaded here.
The gov.uk information page for schools on teaching phonics can be found here.
This report from Ofsted also contains a useful section on the teaching of phonics.
Some further resources on phonics teaching:
Phonics: Letters and sounds
The future of phonics
Phonics screening check