David Wray discusses the White Paper…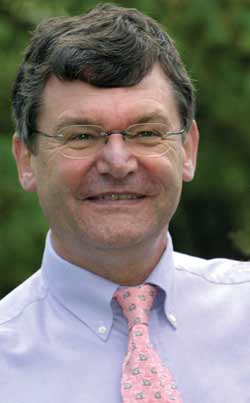 The Government's latest White Paper on schools has a number of implications for primary schools. It sets out a guarantee that each child will go to a school where they secure good literacy, numeracy and ICT skills, learn another language and about the humanities, science, technology and the arts, and be taught in a way that meets their needs, with any falling behind having an entitlement to one-to-one tuition. It also commits to a revised primary curriculum (for schools in England) by 2011. The White Paper stops short, however, of giving a complete endorsement to the primary curriculum suggested by the Independent Review, saying only that, "Schools will be required to maintain a strong focus on the basics of literacy, numeracy and ICT" and that, "The curriculum is based on areas of learning." We are not quite into a full cross-curricular vision of the primary curriculum yet, but it does look like schools will be given much more freedom to plan their own curricula.
Learning to be literate is a situated process: we learn it best within a meaningful context.
Anyone who knows my work will know how strongly committed I am to a cross-curricular approach to literacy. Learning to be literate is a situated process: we learn it best within a meaningful context. For primary school children, the most effective approach is not to teach them to read and write THEN teach them to use these skills in other areas of learning – rather they should be taught reading and writing as key tools for learning from the very beginning. So a curriculum based on areas of learning, in which literacy is seen as an under-pinning skill, makes a lot of sense.
One effective teaching method is to start with teachers modelling the skills, demonstrating how to read texts (and what to do if you don't understand them), before children try these skills for themselves. An example is reciprocal teaching, involving an interactive 'game' in which group members take turns to lead a discussion about a text. The 'teacher' for each section asks questions, summarises and clarifies what has been read, and predicts what might be coming next. The real teacher models each of these activities and the role played by the children develops gradually from mostly learner to mostly teacher. You can find out more about this approach in Reciprocal Teaching, an article I have written on the Literacy Time PLUS website.
---
The author of Connectors a small group reading resource using the reciprocal reading method, Jill Eggleton, will be in conversation with David Wray at a FREE event, sponsored by Scholastic, from 2-3.30pm on Tuesday 22 September 2009 at Warwick University. The event will take place in Lecture 8, Scarman House at the university. For more information tel Sarah Sandland on 01926 333336 or email ssandland@scholastic.co.uk
---