David Wray examines reciprocal teaching: an approach to teaching reading comprehension which, he feels, deserves to be more widely used in the UK.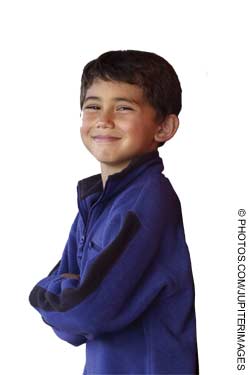 What is reciprocal teaching?
Reciprocal teaching is an approach to teaching reading comprehension developed in the US by Annemarie Palincsar and Ann Brown. Their aim was to help teachers to actively teach understanding when reading.
Reciprocal teaching is best described as a dialogue between teachers and children in which participants take turns in assuming the role of teacher. It is interactive teaching in which the teacher, or a child, leads a group as they talk their way through a text to understand it. As they work together, group members monitor their understanding by stopping at regular intervals to ask questions, summarise, predict and clarify what they have read.
What model of teaching underpins it?
One very distinctive feature about this approach to teaching is its basis in the now familiar ideas of Vygotsky, who put forward the notion that children first experience a particular way of thinking in collaboration with other, more expert, thinkers. The child is firstly a spectator, as the majority of the thinking is done by the expert (parent or teacher), then a novice as he/she starts to take over some of the work under the supervision of the expert.
As the child grows in capability, the expert passes over greater and greater responsibility but still acts as a guide, assisting the child at problematic points. Eventually, the child assumes full responsibility for the task with the expert still present in the role of a supportive audience.
Using this approach to teaching, children learn about the task at their own pace, joining in only at a level at which they are capable – or perhaps a little beyond this level so that the task continually provides sufficient challenge to be interesting. The approach is often referred to as an apprenticeship approach, and the distance between the level at which children can manage independently and at which they can manage with the aid of an expert was called by Vygotsky 'the zone of proximal development'. As Vygotsky put it, 'What a learner can do in collaboration today, he can do alone tomorrow.'
Find out more about Reciprocal Reading
Connectors Jill Eggleton (Scholastic) Small group reading resource using the reciprocal reading method to develop comprehension skills, promote teamwork and speaking and listening skills. Read a teacher review in our Literacy Time PLUS book reviews.
The author of Connectors, Jill Eggleton, will be in conversation with David Wray at a FREE event, sponsored by Scholastic, from 2-3.30pm on Tuesday 22 September 2009 at Warwick University. The event will take place in Lecture 8, Scarman House at the University. For more information tel Sarah Sandland on 01926 333336 or email ssandland@scholastic.co.uk.
Further reading
Should reading comprehension skills be taught? R P Carver (1987), published in Research in Literacy: Merging Perspectives edited by John Readence and R Scott Baldwin (Yearbook of the 36th National Reading Conference, Austin, Texas, 1986).
Implementing reciprocal teaching in the classroom: Overcoming obstacles and making modifications, D J Hacker & A Tenent (Journal of Educational Psychology 2002, Vol 94, No 4, pp 699-718).
Reciprocal Teaching and Reading Comprehension: A review Philip J Moore (Journal of Research in Reading, 1988, Vol 11, No 1, pp 3-14).
Reciprocal Teaching of Comprehension-Fostering and Comprehension-Monitoring Activities Annemarie Palincsar and Ann Brown (Cognition and Instruction, 1984, Vol 1, No 2, pp 117-175, Centre for the Study of Reading, University of Illinois).
Comprehension Strategies Instruction Michael Pressley (2002), Comprehension Instruction: Research-based Best Practices (New York: Guilford Press).
Reciprocal teaching: A review of the research B Rosenshine and C Meister (1994) Review of Educational Research, Vol 64, No 4, pp 479-530).
How is reciprocal teaching done?
Palincsar and Brown designed their teaching procedure around this apprenticeship model of learning. They focused upon four comprehension activities:
A. Summarising – asking children to summarise sections of text, thereby encouraging them to focus on the main ideas in a passage and to check their own understanding of these; B. Questioning – getting children to ask questions about what they have read, which again encourages them to attend to the principal ideas and to think about their own comprehension of these; C. Clarifying – asking children to clarify potentially problematic sections of text, requiring them to evaluate the current state of their understanding; D. Predicting – getting them to go beyond what the text actually says to make inferences which they have to justify by reference to what they have read.
Reciprocal teaching involves an interactive 'game' between the teacher and the learners in which each takes it in turns to lead a dialogue about a particular section of text. The 'teacher' for each section firstly asks a question, then summarises, then clarifies and predicts as appropriate. The real teacher models each of these activities and the role played by the children is gradually expanded as time goes on until children are acting completely in the teacher role.
What has research found?
Palincsar and Brown originally tested this procedure on a group of eleven-year-olds with reading difficulties. These children did initially experience some difficulties in taking over the role of teacher and needed a lot of help during summarising, questioning, clarifying and predicting. However, they did eventually become much more accomplished leaders of the comprehension dialogues and showed a very significant improvement on tests of reading comprehension, an improvement which seemed to generalise to other classroom activities and did not fade away after the completion of the research project.
Reciprocal teaching has been extensively researched since the mid-1980s and results have generally been very positive. In a 1988 review of research, Philip Moore, agreed that the approach had a great deal to offer, particularly to children with weaknesses in reading comprehension. Rosenshine and Meister in 1994 also documented the positive gains made by reciprocally taught children on reading tests. These are just two of the many positive research studies.
There have, however, been some criticisms. R P Carver, for example, argued in 1987 that the apparent success of reciprocal teaching in research studies might simply be due to other factors, such as the increase in the time spent on teaching reading by teachers. The research studies would all certainly have involved children spending more time in reading particular texts and this in itself might have accounted for their increased comprehension.
Conclusion
Notwithstanding the observation, supported by research, that just about any direct teaching of reading comprehension will result in the children improving their comprehension skills, research has been very supportive of reciprocal teaching as an approach, and it deserves to be more widely used in the UK. After all, reading comprehension is too important an area for its development to be left to chance in classrooms!