Share intrepid adventurer, Charlie Small's top tips for writing rip-roaring adventure stories with your class
The Charlie Small Journals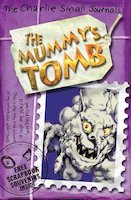 Nick Ward is the Custodian of The Charlie Small Journals (David Fickling, £4.99 PB). He 'found' the first journal on the banks of a river in Lancashire, and since then six other journals have been discovered in the oddest places, all around the world. Charlie is an eight-year-old explorer who has lived for 400. His journals describe his incredible adventures as he desperately tries to get back home in time for tea. The latest find, The Mummy's Tomb, has just been published. Visit www.charliesmall.co.uk
Take a look at Nick's reviews of current adventure stories.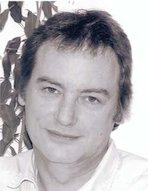 My name is Charlie Small. I'm an eight-year-old explorer who has lived for 400 years. I am desperately trying to get home, but things keep going wrong! At the moment, I'm being hunted by ghastly, grinning Gerks!
I've been asked to pass on some tips about writing adventure stories, so I'll jot them down in my journal and send them by Interplanetary Post! Please excuse me if I have to break off half way through; it means the Gerks are coming!
Here are my tips…
1. Think
Take some time to think about what sort of adventure story you want to write. Will you write a fantasy story with magic spells, flying horses and lost crystals? Perhaps it will be a science-fiction adventure, or a spy thriller involving car chases and dark, shadowy alleyways. Choose the type of story you like to read or watch on TV. If you are interested in your subject, chances are your readers will be too!
2. Talk
Discuss your ideas with your friends and teachers. They might help if you get stuck, or they might even have a better idea that you can use.
3. Scribble
When you know your subject, try to work out an outline of your adventure. Where and how does it start, and how will it end? Just jot down some rough ideas; you don't need to be too specific, because half the fun is not knowing what's going to happen next, like in a real adventure, so…
4. Let your mind wander
Remember, there are adventures all around us just waiting to happen. What starts out as the most ordinary of days can suddenly change into the extraordinary! Just keep asking yourself, 'What if…?'
What if… your school bus was hijacked by a gang of armed robbers fleeing from the scene of a gold bullion heist? What if… when you got home from school your family had been replaced by alien replicas? Keep asking yourself the 'What if…?' question and see where it leads you! I often find myself in impossible situations that I have no idea how to get out of. Working it out is the fun part!
5. Pace your story
Nobody wants to read a slow, boring adventure, so keep the adrenalin levels high: writing and reading adventure stories should be almost as exciting as having adventures. Remember to have quiet times as well, though, as even heroes need time to catch their breath!
6. Feelings
Try to describe how your characters feel. If the characters in your story are frightened or in pain, happy or angry, remember the last time you were scared or annoyed and try to describe that feeling.
Don't forget to visit our 'Giveaways' section for a chance to win some exciting adventure books.
7. The setting
Where your story takes place is very important. When you are out and about, at home or at school, always take notice of the environment around you. An old tumbledown shed on the allotments you pass every day could be used in your story; it might be just the place to stash stolen jewels or hide from an enemy spy. Remember what it looks like; imagine the musty smell inside. These are all things you can use in your story. In fact, smells can be very useful to help describe a place – or a person!
8. The weather
What's the weather like? Thunder and lightning; tropical downpours; freezing cold and mist shrouded nights; gaspingly hot summer days. Use the weather to add drama to your story, or establish an atmosphere.
9. How?
Think how you are going to present your story. It doesn't have to be a solid block of writing! Perhaps it could be a journal like mine, with maps, diagrams and sketches. This can make it much more fun to write and read! You could tell the story as a series of mobile phone texts you have sent to a friend or fellow spy. Perhaps you could write the whole story in code and see if anyone can crack it!
I've got to dash now. I can hear the rasping breath of a Gerk, just around the corner. I hope you find these tips useful. Cheerio, Charlie Small.