... a place to catch up on staffroom chatter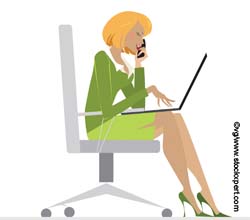 Kate Putt — Year 3 and 4 teacher Nine Tree Primary School
Don't forget the facts
With a new skills-based curriculum on the way, teacher, Kate Putt, is anxious facts are not forgotten about
The new primary curriculum that is being introduced in 2011 will provide teachers with a real opportunity to design a relevant and creative new curriculum. However, there is also the danger of ending up with a curriculum that makes lots of links between skills, but lacks content and does not provide the children of tomorrow with the knowledge they need.
Knowledge gaps
I am often astounded by how little knowledge children in my class have about the world around them, as well as famous people and events from the past. Requests to find Britain on a map of the world is often met with blank looks and many children have no idea if World War II happened 50 or 500 years ago (even in Year 6)!
Fascinating facts At a time when many schools are moving towards a more skills-based curriculum and putting a greater emphasis on creativity and child voice, knowledge can sometimes be seen as a taboo word, associated with more traditional or 'old fashioned' methods of teaching. However, it is important to remember that many children love knowledge and are often astounded and amazed by the facts that we share with them. For many children, knowledge is something they only have the opportunity to be exposed to in school and it is our job, as teachers, to ensure that we impart it.
Cross-curricular learning – let's get it right
The other day, an otherwise respected journalist wrote that, looking ahead to 2009/ 10: 'Primary school teachers are likely to spend next year in limbo.'* I completely disagree. Are teachers waiting for official action or a change of government before making changes and improving our work? Of course we aren't. Sir Jim Rose's recommendation that the curriculum should be organised into areas of learning was based on the advice we gave him. And, that advice was rooted in sound existing practice pioneered by pace setting schools, despite Year 6 SATs. Sir Jim didn't invent cross-curricular work, he knew that there was enough of its success around to provide a solid platform for future development.
Potential problems
Far from a wasted year, I forecast a steady increase in the number of schools forging ahead. Yet, this brings with it the danger of a bandwagon and the risk that some will jump aboard without being able to play the tune. It would be wise to anticipate a backlash. For a start, let's be clear about the place of subjects. They exist – for teachers but not for children – at the point of learning. Our assessment of progress must include them since they are ingrained in the fabric of education and too many politicians cannot see beyond them. As we devise new ways of evaluating learning, so different from the current crude measures, we should seek to demonstrate progress within subjects, as well as in understanding – the essential element of performance.
'(Subjects) exist – for teachers but not for children – at the point of learning'
Furthermore, we will need to be explicit in our records about the relationship between subjects, and our assessments must not extinguish the differences between them. Let me emphasise, however, that subjects are a matter of professional concern, but, for children they do not, and should not, shape their learning.
Perhaps I should apologise to my readers for discussing the opportunities presented by areas of learning through a consideration of assessment. But, you see, I have learned over many years that those who control assessment control the curriculum. So we must get it right.

John Coe is General Secretary of the National Association for Primary Education