Celebrate Healthy Schools' ten year anniversary with a round up of fun ideas to help promote healthy living in your school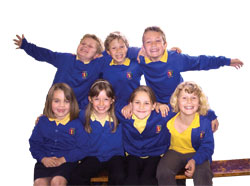 Use these top tips from Healthy Schools to improve children's well being
Activities
1. Start a breakfast club
A breakfast club is a great opportunity for children to socialise and a chance to talk about healthy food. For example, one group of Healthy Schools in the Midlands ran breakfast clubs and experimented with new recipes to introduce a wide range of new fruit into the children's diet, such as kiwi on toast, fruit bruschetta, and carrot and banana cake!
2. 'How am I feeling?'
Introduce a 'How am I feeling?' chart at the beginning of the day to learn how to gauge and address your class' level of emotional health. Cut out sticky-backed 'emotion' faces to help children understand their emotions. The faces could show: excited, not sure, angry, scared, sad and happy, for example. You, and the other children and staff, may find it useful in identifying any children who want to talk or settle themselves before they focus on their work.
3. Start a 'Fit Check' journal
Provide children with a journal to note down when they are active and when they are inactive. They can then draw and compare graphs showing how much time they are 'active' and 'inactive' for during each day. They can then set goals and think about the support they may need in order to achieve these targets, such as arranging for a parent to walk with them to school. It's a good way to involve parents in making healthier choices, too.
4. A new team sport
Try a new sport in PE lessons that isn't a traditional team sport, such as judo, in-line skating, yoga, street dancing or even boxercise. Other schools, such as Field Court Junior in Gloucester, have found that children who haven't enjoyed traditional PE and sports activities, or who don't see themselves as sporty, often enjoy their judo sessions and other sports.
5. Photo cards
Introduce lunch menus on photo cards to children during registration so you can have constructive discussions about new foods. Once children have decided which meal they'd like on a choice sheet, catering staff can prepare the right number of each dish, helping children to enjoy healthy, tasty lunches and reduce wastage and costs. Some Healthy Schools in Derby did this to encourage healthy eating and have since seen the number of children eating school dinners rise to 85 per cent!
6. Organise a 'healthy' school trip
Plan some school trips linked to healthy themes, such as a visit to the local health centre as part of a project on 'our bodies', or a trip to a local farmers' market to study food and nutrition. Why not look for ways to engage parents, carers and members of the community in this, too?
7. Walk more!
Some Healthy Schools in Norwich created an inter-class competition to see which class could get to school in the most healthy and environmentally friendly manner. Give each child a 'Jam Busters' card where they can monitor their mode of travel on each school day for an allotted period of time. You could award the winning class with the highest percentage of walkers, cyclists, car sharers and public transport users after a predetermined number of weeks.
8. Emotional health
Provide closer support on grief, parental divorce, bullying and stress by setting up special support groups to deal with a range of emotional issues children are dealing with, with support from your local Healthy Schools team. At Dalton School JIN in Huddersfield, staff found lunchtime support groups helped children to feel more settled, focused and responsive in class.
9. Start a gardening club
Start a gardening club to help children grow and prepare their own healthy fruit and vegetables. Schools in Derby and Stafford, for example, have been growing a variety of fruit and vegetables with the help of two parents, and have been working with their cookery club to learn how to cook them. Headteacher, Penny Brown, says: 'Interacting with their peers and other parents improves children's social and communication skills – and builds a sense of personal pride in their achievements as they harvest the vegetables they've grown and present the dishes they've created.'
10. Musical food groups
Invite the children to jog around the school hall to music. When the music stops, ask them to gather pictures of different foods placed around the hall and challenge them to put the foods into the right food groups – these can be labelled around the edge of the hall. Continue to play until all the images are in food groups. This will help children to understand what makes up a healthy, balanced diet. Check whether the children have put the right food into the correct group.
Did you know?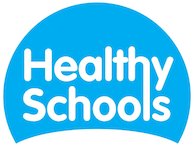 More than 80 per cent of schools have now achieved National Healthy School Status.
That equates to nearly six million children and young people benefiting from attending a Healthy School.
From Autumn 2009, schools that have already achieved National Healthy School Status are being invited to take part in an enhanced Healthy Schools programme that will help them to be better equipped to promote universal health improvement for all children, as well as additional support targeted specifically to those identified as most at risk. Visit www.healthyschools.gov.uk