From teenage private eyes to mythical dragons, take a look at this selection of new mystery reads for children aged 7 — 11
No Such Thing As Dragons by Philip Reeve (Scholastic, £9.99 HB)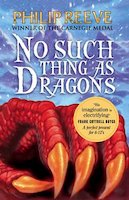 This is Philip Reeve's first standalone novel since his Carnegie Medal-winning masterpiece, Here Lies Arthur (Scholastic, £6.99 PB) and it more than lives up to expectations. Ansel is a mute boy whose father sells him to a dragon slayer. Together, they travel to Drachenburg, the craggy ice-capped mountain where a man-eating beast is said to live. But, Ansel soon starts to question the dragon's very existence…
As a mystery, this is an utterly captivating, sharply plotted book. But it's much more, too. Steeped in an atmosphere of folklore, this tautly-told tale is a quest in the grand tradition of quests – raising questions and exploring truths.
Suitable for: boys; girls; older readers; reading aloud.
Rose by Holly Webb (Orchard, £5.99 PB)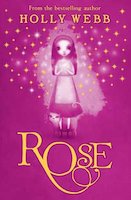 Rose has lived at St Bridget's Home for Abandoned Girls for as long as she can remember. Her life is transformed when she's plucked from the austere orphanage to become maid to magical Mr Fountain, an alchemist, whose home is a place of unimaginable enchantments. Rose soon discovers that she, too, has magical skills, skills she is forced to call upon when children begin to go missing…
This is a skilfully spun, spell-binding mystery that will catch you up in a web of wonder, and urge you to uncover the answer to the haunting question: where have all the children gone?
Suitable for: boys; girls; older readers.
The Magician's Elephant by Kate DiCamillo, illustrations by Yoko Tanaka (Walker, £8.99 HB)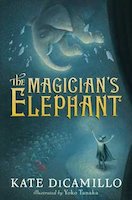 Peter's life changes forever when he decides to spend his bread money on a fortune-teller's wisdom. There's only one question on the ten-year-old orphan's mind: is my sister alive? 'Follow the elephant', he is told mysteriously, a decree Peter doesn't think will be of any use.
But, when a magician's attempt to conjure up flowers goes awry, and an elephant appears, Peter is given new hope. He realises that the creature needs to return to its family as much as he longs to find his sister. And so a mesmerising fable of love and hope unfolds; a tale that will captivate readers of all ages.
Suitable for: boys; girls; older readers; reading aloud.
Waterslain Angels by Kevin Crossley-Holland (Orion, £6.99 PB)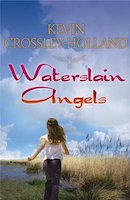 Set in 1955 in the imaginary village of Waterslain, its landscape inspired by the Norfolk coast where the author lives, this book tells the haunting tale of a search to find a church tower's missing angels. But, as they follow a series of clues that lead them ever closer to the angels, Annie and Sandy realise that they're not the only ones seeking to solve the mystery, and find themselves drawn towards unthinkably dark dangers.
Blending fantasy with reality, and history with an enthralling detective story, this is as poetic as it is pacy, as thrilling as it is atmospheric.
Suitable for: boys; girls; older readers; more able readers.
The Bare Bum Gang and the Holy Grail by Anthony McGowan (Red Fox, £4.99 PB)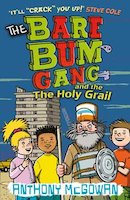 The fourth instalment of this madcap series sees Phillip, Ludo, Noah, Jamie and Jennifer come to the aid of an odd, old tramp. While he initially seems to be a harmless eccentric, whose penchant for wearing armour has earned him the nickname King Arthur, it isn't long before the gang believe he really is the reincarnation of the ancient monarch.
Crazy capers abound as The Bare Bums battle a group of hostile guards, a Tunnel of Terror and a dog that's most probably Dracula's evil dog, on their mission to save the Holy Grail from destruction.
Suitable for: boys; younger readers; reading aloud; reluctant readers.
Boom! by Mark Haddon (David Fickling, £10.99 HB)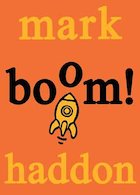 Originally published in 1992, this recently re-written rollercoaster ride of an adventure follows Jim and Charlie's epic voyage to uncover the mystery of their teachers' peculiar behaviour. Are they spies, or aliens…?
Suitable for: boys; girls; older readers; reading aloud.
Ms Wiz Rocks! by Terence Blacker, illustrations by Tony Ross (Andersen Press, £4.99 PB)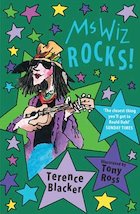 Brilliant bind-up of two tales featuring the quirky Ms Wiz, Class Five's favourite teacher who is also a paranormal operative. Ideal for newly independent readers.
Suitable for: boys; girls; younger readers; reading aloud.
The 3.2.3 Detective Agency: The Disappearance of Dave Warthog by Fiona Robinson (Harry N Abrams, £5.99 PB)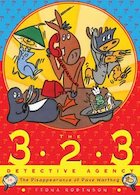 Featuring the antics of a band of unlikely, but adorably ambitious, animal detectives, this full-colour graphic novel is an ideal bridge between picture books and short novels.
Suitable for: boys; younger readers; reluctant readers.
Mickey Sharp in Sharp Shot by Dominic Barker (Catnip, £5.99 PB)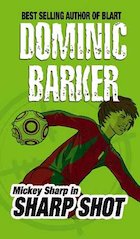 Tightly plotted, witty detective novel in which Mickey Sharp, teen private eye is called on to solve the case of a missing football trophy. A real page-turner, and funny, too.
Suitable for: boys; older readers; reading aloud.
Mystery Pups: Diamond Dogs! by Jodie Mellor, illustrations by Penny Dann (Simon & Schuster, £4.99 PB)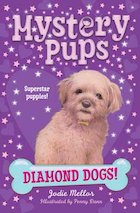 When the magical mystery pups arrive in Sleuth City, they must use all their powers of doggy detection to catch a jewel thief.
Suitable for: girls; younger readers; reading aloud.